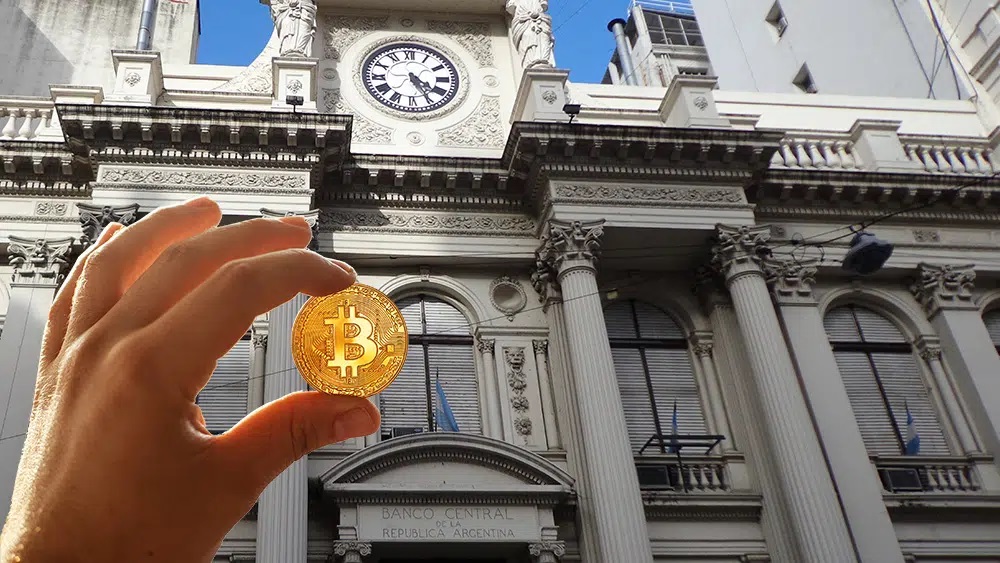 After an atypical week where I could hardly follow the news of the crypto world due to the power outage that affected my area and that took me out of the game for 3 full days, I am back in the ring thanks to the fact that my electricity supplier temporarily solved the problem. The problem is installing a huge generator set that runs on diesel and that causes great pollution both due to the burning of fossil fuel and the noise that is annoying for the neighbors who live near the site, although speaking with some of them they prefer the noise to the other option of not having electricity. Summer is just beginning here and the temperatures are too high to not have an electrical device that can provide relief from this inconvenience.
Like many things here in my country, the generator is a "patch" or a temporary solution to cover a major inconvenience that is the lack of investment, obsolete equipment and wiring, and poor salaries for the employees of the electric power companies.
But today I have decided to catch up with issues related to the crypto world and I already found the first disappointing news of the year that has just begun: on the last day of the BCRA board meeting, that is, the Central Bank that governs and regulates the national financial system, has signed a circular where it requires local Fintech companies to reserve 100% of their existing demand accounts in banks.
This measure is a hard blow for this new and thriving sector of the local economy and from the chamber that gathers them they are already criticizing the measure since for them in addition to restricting research and development, it will also affect the generation of employment that had been very important within this industry.
The members of the chamber warn that they do not observe a technical basis to force this measure, which on the other hand has been compulsive and without consultation.
According to the same chamber that brings together Fintech companies, in recent years the sector has grown exponentially and it is estimated that more than 25 million accounts have been created that have generated greater social inclusion by allowing many unbanked and unbanked people to operate. with precarious jobs, generating a greater formalization of the economy. This new industry, which in the country is full of strength and innovative ideas, praised by several of the most exalted leaders of the new paradigm, including the recent visit of Vitalik Buterin, suffers a harsh impact that, if not reversed, will force a rethink some aspects of the business, among them, for example, the free accounts.
For a couple of years and coinciding with the inauguration of the new government, in my opinion, all the economic measures that are taken go against investment, development, and the generation of wealth and employment, this is a clear example of it.

Luego de una semana atípica donde casi no pude seguir las novedades del mundo cripto debido al corte de luz que afectó mi zona y que me tuvo fuera de juego por 3 días completos, vuelvo al ruedo gracias a que mi proveedor de energía eléctrica solucionó temporalmente el problema instalando un enorme equipo generador que funciona a gasoil y que provoca una gran polución tanto por la quema del combustible fósil como por el ruido que para los vecinos que viven cerca del lugar de emplazamiento es molesto aunque hablando con algunos de ellos prefieren el ruido a la otra opción de no tener electricidad. Por aquí recién comienza el verano y las temperaturas son demasiado elevadas como para no tener algún aparato eléctrico que les de un alivio a ese inconveniente.
Como muchas cosas aquí en mi país, el generador es un "parche" o una solución temporal para tapar un inconveniente mayor que es la falta de inversión, equipamiento y cableado obsoleto y malos salarios para los empleados de las compañías de energía eléctrica.
Pero en el día de hoy he decido ponerme al día con los temas relacionados con el mundo cripto y ya encuentro la primera noticia decepcionante del año que recién comienza: en el último día de reunión de directorio del BCRA, es decir el Banco Central que rige y regula el sistema financiero nacional, ha firmado una circular donde exige a las Fintech locales el encaje del 100% de sus cuentas a la vista existentes en bancos.
Esta medida es un duro golpe para este nuevo y pujante sector de la economía local y desde la cámara que las nuclean ya están criticando la medida ya que para ellos además de restringir la investigación y desarrollo, también afectará la generación de empleo que venía siendo muy importante dentro de esta industria.
Los integrantes de la cámara advierten que no observan un fundamento técnico para obligar a esa medida que por otra parte ha sido compulsiva e inconsulta.
Según la misma cámara que nuclea a las Fintech, en los últimos años el sector ha tenido un crecimiento exponencial y se calcula que se han creado más de 25 millones de cuentas que han generado una mayor inclusión social al permitir operar a muchas personas no bancarizadas y con trabajos precarios, generando una mayor formalización de la economía. Esta nueva industria que en el país está plagada de pujanza e ideas innovadoras, elogiada por varios de los más encumbrados líderes del nuevo paradigma entre los que se cuenta la reciente visita de Vitalik Buterin, sufre un duro impacto que de no ser revertida obligará a replantear algunos aspectos del negocio, entre ellos, por ejemplo, la gratuidad de las cuentas.
Desde hace un par de años y coincidentemente con la asunción del nuevo gobierno, según mi parecer, todas las medidas económicas que se toman van en contra de la inversión, del desarrollo y de la generación de riqueza y empleo, esta es un claro ejemplo de ello.
Las fotografías son de mi propiedad excepto las que menciono la fuente.
The photographs are my property except those mentioned by the source.
Héctor Gugliermo
@hosgug
Posted Using LeoFinance Beta