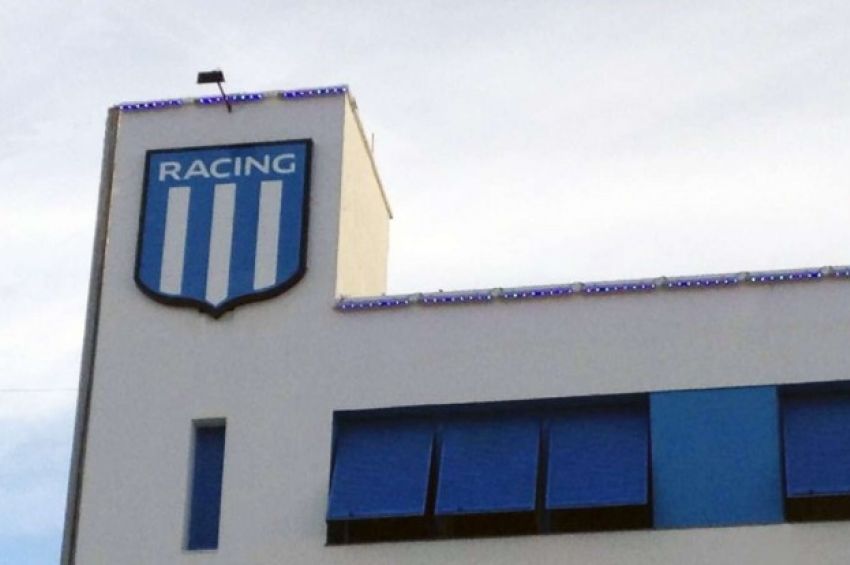 A few days ago, the Argentine soccer club, Racing Club de Avellaneda, the first world club champion for our country in 1967 that has 7 international titles and 18 national tournaments to its credit, has announced that it reached an agreement with the Chiliz company of blockchain solutions specialized in the sports industry to launch its own fan token that will be called $ RACING. As in most of the previous cases, the commercialization will be through the Socios.Com platform, a D2C-type application (direct to the consumer) that provides tools for loyalty and monetization of its supporters worldwide.
With the signing of this contract, the popular Racing Club from the town of Avellaneda in the province of Buenos Aires joins other world football greats such as Barcelona, ​​Atlético Madrid, Inter Milan, Juventus, and Boca Juniors.
Among the benefits and advantages that the acquirers of the token there are a large number of possibilities such as discounts and promotions, interaction with other partners and players, games, raffles, and even participation in club decisions, additionally access to the entire range of functions that the application offers.
The launch of the token, as well as the amount available and its value, are not yet defined, but it is supposed to be in the short term. The good news that has emerged is that all club members who are up to date in paying their social fees will receive a gift token.
The current president of the Racing club has expressed his enthusiasm with the launch of the token since he will allow them greater interaction with the members and fans of the club, one of the most important and enthusiastic fans in the country.
With the signing of this contract, the Socios.Com application already manages more than 40 sports organizations in 20 countries that cover 7 different sports, among which are of course football, but also NBA franchises and Formula 1 teams.
When Socios.com releases its own token, I will surely be one of the first to acquire it.

Pocos días atrás el club de fútbol de Argentina, Racing Club de Avellaneda, primer campeón mundial de clubes para nuestro país en el año 1967 que cuenta en su haber con 7 títulos internacionales y 18 torneos nacionales, ha anunciado que llegó a un acuerdo con la empresa Chiliz de soluciones blockchain especializada en la industria deportiva para lanzar su propio fan token que llevará por nombre $RACING. Como en la mayoría de los casos anteriores, la comercialización será mediante la plataforma Socios.Com, una aplicación del tipo D2C (directa al consumidor) que brinda herramientas para fidelización y monetización de sus simpatizantes a nivel mundial.
Con la firma de este contrato el popular club Racing Club de la localidad de Avellaneda en la provincia de Buenos Aires se suma a otros grandes del fútbol mundial como Barcelona, Atlético Madrid, Inter de Milán, Juventus y Boca Juniors.
Dentro de los beneficios y ventajas que los adquirentes del token hay una gran cantidad de posibilidades como por ejemplo descuentos y promociones, interacción con otros socios y jugadores, juegos, sorteos y hasta participación en decisiones del club, adicionalmente acceso a todo el abanico de funciones que la aplicación ofrece.
El lanzamiento del token, así como la cantidad disponible y el valor del mismo aun no están definidos, pero se supone que será en el corto plazo. Una buena noticia que ha trascendido es que todos los socios del club que se encuentren al día en el pago de sus cuotas sociales recibirán un token de regalo.
El actual presidente del Racing club ha manifestado su entusiasmo con el lanzamiento del token ya que les permitirá una mayor interacción con los socios y fanáticos del club, una de las hinchadas más importantes y entusiastas del país.
Con la firma de este contrato la aplicación Socios.Com ya administra más de 40 organizaciones deportivas en 20 países que abarcan 7 deportes diferentes entre los cuales están por supuesto el fútbol, pero también franquicias de la NBA y escuderías de la Fórmula 1.
Cuando Socios.com saque su propio token seguramente seré de los primeros en adquirirlo.

Las fotografías son de mi propiedad excepto aquellas en las que menciono la fuente.
The photographs are my property except those in which I mention the source.
Héctor Gugliermo
@hosgug
Posted Using LeoFinance Beta