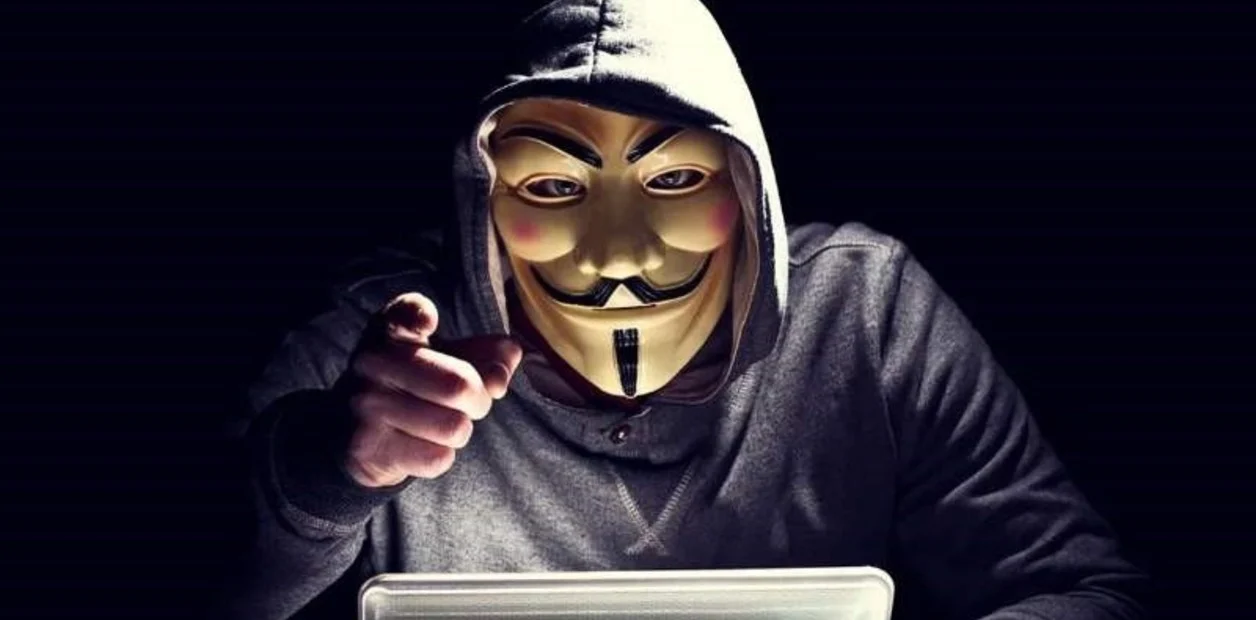 This pseudonym identifies different people or groups that carry out actions or comments around the world on different topics or characters of today.
Originally the role of the character was born as a diversion and it is said that his first appearances were on the 4chan site, more precisely on his imageboard. From there he rose to fame with his slogans of all kinds, it is even said that they coordinated denial of service and spam schemes and other attacks on different sites and companies against which they have questions and differences.
The enemies of Anonymous are many and varied, from websites, companies and even countries have suffered some type of attack from someone who, using the name, wishes to demonstrate differences and even apply some sanction.
These days, Anonymous friends took Elon Musk as a rival and threatened him, among their most severe criticisms is the accusation of abusing his influence on social networks to ruin people, in a clear allusion to his much-promoted comment on bitcoin and its mining way that causes a large consumption of dirty electrical energy.
A second criticism speaks of the tycoon's lack of commitment to ecology and caring for the planet, Anonymous says that he exploits his employees who work in the lithium mines, a mineral that is currently essential for the manufacture of batteries that provide energy. to vehicles from your Tesla factory.
According to messages on social networks, the group of anonymous friends highlights that people have already realized the contradictions and falsehoods in Elon's positions and that he is just another powerful narcissist full of money who only seeks to transcend in any way.
Obviously, the good Elon has had some perhaps exaggerated behaviors, and although it was not his intention (hard to believe) he has caused important changes in the trends and decisions in the cryptocurrency markets that are already highly volatile and these messages of such a powerful businessman only aggravate the situation.



Este seudónimo identifica a diferentes personas o grupos que en todo el mundo realizan acciones o comentarios respecto a diferentes temas o personajes de la actualidad.
Originalmente el rol del personaje nació como una diversión y se dice que sus primeras apariciones fueron en el sitio 4chan, más precisamente en su imageboard. Desde allí saltó a la fama con sus consignas de todo tipo, incluso se dice que coordinaron los esquemas de denegación de servicio y spam y otros ataques a diferentes sitios y empresas contra las cuales tienen cuestiones y diferencias.
Los enemigos de Anonymous son múltiples y variados, desde sitios web, empresas y hasta países han sufrido algún tipo de ataque de alguien que utilizando el nombre desea demostrar diferencias y hasta aplicar alguna sanción.
Por estos días los amigos Anonymous tomaron de rival al Elon Musk y lo amenazaron, entre sus críticas más severas está la acusación de abusar de su influencia en las redes sociales para arruinar personas, en una clara alusión a su tan promocionado comentario sobre el bitcoin y su forma de minería que provoca un gran consumo de energía eléctrica sucia.
Una segunda crítica habla de la falta de compromiso del magnate con la ecología y el cuidado del planeta, dice Anonymous que explota a sus empleados que trabajan en las minas de Litio, mineral imprescindible en la actualidad para la fabricación de las baterías que dan la energía a los vehículos de su fábrica Tesla.
Según los mensajes en las redes sociales, el grupo de amigos anónimos destaca que las personas ya se han dado cuenta de las contradicciones y falsedades en las posturas de Elon y que solo es otro narcisista poderoso y lleno de dinero que solo busca trascender de cualquier forma.
Evidentemente el bueno de Elon ha tenido algunas conductas quizás exageradas y aunque no haya sido su intención (difícil de creer) ha provocado cambios importantes en las tendencias y decisiones en los mercados de las criptomonedas que ya de por sí son altamente volátiles y estos mensajes de tan poderoso empresario solo agravan la situación.
Como mencioné hace un par de días, la exposición de Musk le está trayendo algunos inconvenientes hasta se habla de investigaciones oficiales sobre su tendencia a influir en los mercados, ahora también se gana un enemigo molesto a quien también siguen muchas personas. La amenaza de Anonymous retumba en las redes: "Probablemente te creas el más inteligente de la sala, ahora te la veras con nosotros".
¿No será mucho?
Las fotografías son de mi propiedad excepto las que menciono la fuente.
The photographs are my property except those mentioned by the source.
Héctor Gugliermo
@hosgug
Posted Using LeoFinance Beta