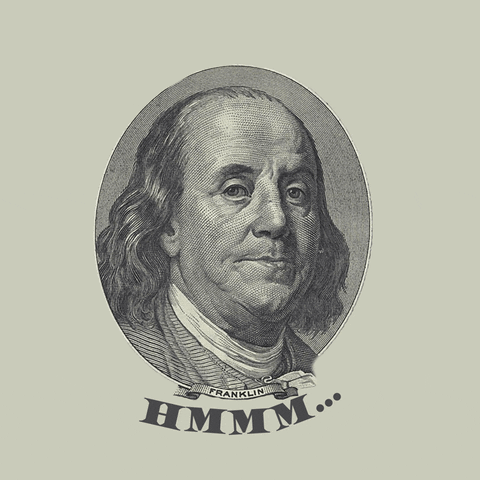 LINK
Benjamin Franklin, we know that he was a politician, one of the founders of the United States, a businessman and inventor, but he also used this sales technique.
This closing technique consists of demonstrating in some way the advantages and disadvantages, this tactic can be used when we no longer have more resources available, when the sale is almost lost, at the same time that you take your belongings and are peeking out. That's when you ask for a few minutes and exploit with all the power of the advantages and disadvantages of the product or service.
How to do it? You can divide two columns and on the left place the advantages and on the right the disadvantages for obtaining the product or hiring the service, after demonstrating, give the client a little more time (not so much pressure is necessary).
From here different objections arise and this will help you understand which are the strongest, but while the prospect is looking for objections you will have filled in the column of the reasons why it is beneficial to obtain the product or service.

LINK
Benjamin Franklin, sabemos que fue un político, uno de los fundadores de EEUU, un hombre de negocios e inventor, pero también utilizaba esta técnica de ventas.
Esta técnica de cierre consiste en demostrar de alguna manera las ventajas y desventajas, esta táctica puede ser utilizada cuando ya no tengamos mas recursos disponibles, cuando la venta esté casi perdida, en el mismo momento en que tomas tus pertenencias y estás asomando a la salida, allí es cuando solicitas unos minutos y explotas con todo el potencias de las ventajas y desventajas del producto o servicio.
¿Cómo hacerlo? puedes dividir dos columnas y en la izquierda colocar las ventajas y a la derecha las desventajas por obtener el producto o contratar el servicio, luego de demostrarle dale un poco mas de tiempo al cliente (No es necesaria tanta presión).
Desde aquí surgen distintas objeciones y esto te ayudará a comprender cuales son las mas fuertes, pero mientras el prospecto busca objeciones tu habrás llenado la columna de las razones que por las que le es beneficioso obtener el producto o servicio.