LINK
We have seen the SPIN technique in previous publications, this time we will see some examples of questions in each of its stages.
Let us remember that the idea of ​​using this methodology is that the client does not stop talking and that communication is as fluid as possible.
Below we will see some of the questions in each of the stages:
Stage 1 Situation.
How long have you been using this methodology? How many personnel do you need to do preventive maintenance? Can you tell me if you notice that there is less demand for air conditioning maintenance?
Stage 2 Problem.
What products do you use to extend the life of the engines? What action would you take if the customer had the same overheating problem again? Did you have complaints about the high cost of the service?
Stage 3 Involvement.
What would be the cost that it would take to change the materials of current spare parts? If the result you currently have continues to fail, how long would you do the work with another technique and new materials? What are the implications unfavorable in training your team with these techniques and these materials?
Stage 4 Need and solution.
If your work team adopts the North American workshop technique for workshops, it would increase the demand? Do you think that customers dissatisfied with the previous work and materials would try the new materials and the new technique again? the extra benefits offered by using these new products?
Remember that these are only examples of questions in each of the stages, we have already seen what topics are covered in each of the stages, you must adapt the questions to your environment, to put it into practice.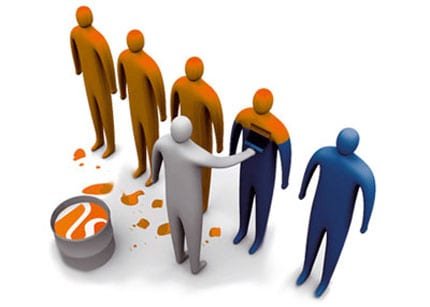 LINK
Hemos visto en publicaciones anteriores la técnica SPIN, en esta ocasión veremos algunos ejemplos de preguntas en cada una de sus etapas.
Recordemos que la idea de utilizar esta metodología es que el cliente no deje de hablar y que la comunicación sea lo mas fluida posible.
A continuación veremos algunas de las preguntas en cada una de las etapas:
Etapa 1 Situación.
¿Desde hace cuanto tiempo estas utilizando esta metodología?, ¿Que cantidad de personal necesitas para hacer un mantenimiento preventivo?, ¿Me puedes decir si notas que hay menos demanda de mantenimiento de aire acondicionado?
Etapa 2 Problema.
¿Que productos utilizas para alargar la vida útil de los motores?, ¿Que acción tomarías si el cliente vuelve a tener el mismo problema de recalentamiento?, ¿Tuvist quejas por el alto costo del servicio?
Etapa 3 Implicación.
¿Cual sería el costo que te llevaría para cambiar tos materiales de repuestos actuales?, ¿Si sigue fallando el resultado que tienes actualmente, en cuanto tiempo harías el trabajo con otra técnica y materiales nuevos?, ¿Cuales son las implicaciones desfavorables en formar a tu equipo con estas técnicas y estos materiales?
Etapa 4 Necesidad y solución.
¡Si tu equipo de trabajo adopta la técnica de talleres norteamericanos para talleres aumentaría la demanda?, ¿Crees que los clientes descontento con el trabajo y materiales anteriores volverían a probar los nuevos materiales y la nueva técnica?, ¿Cuales son los beneficios extra que ofrece el uso de estos nuevos productos?.
Recuerda que estos son solo ejemplos de preguntas en cada una de las etapas, ya hemos visto que temas se tratan en cada una de las etapas, debes adaptar las preguntas a tu entorno, a ponerlo en práctica.