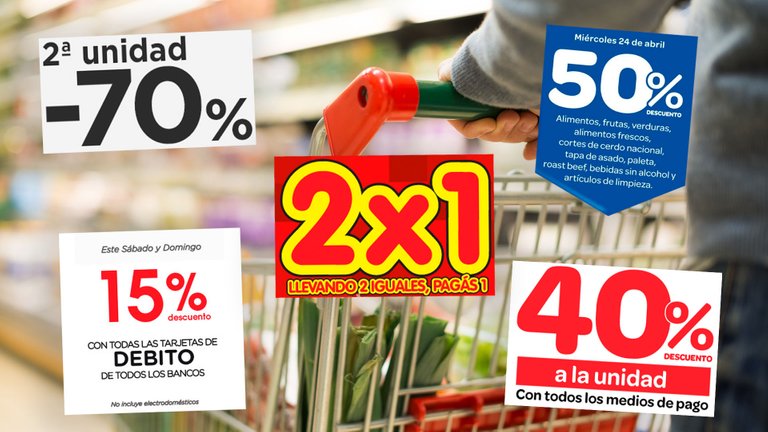 LINK
We continue to see the steps to carry out sales promotions.
Selecting the type of promotion
We can observe the types of sales promotions and among the most important we can find the following:
Special discounts on special dates: These discounts are given on the price of the product, a very clear example is the Black Friday dates where discounts on technology are made.
More products for the same price An example is the "2 X 1", this type of promotions is widely used in large supermarkets as a strategy to free Stock.
Discount coupons or vouchers, this is usually given in consumer or food stores such as cafeterias or bakeries and discount vouchers are used, such as: with the purchase of a product you get a free coffee, the The idea of ​​this type of promotion is to create customer loyalty.
Product samples This type of promotion is usually given in perfumeries or gourmet food houses, to try before buying.
The raffles: This promotional tool is often used a lot in social networks, they promote integration and a sense of belonging.
Product presentation: This is very common in the hospitality sector, a kitchen product is presented accompanied by a drink.
You must have as a premise when carrying out your promotions the target audience to whom you will go and the channels you will use.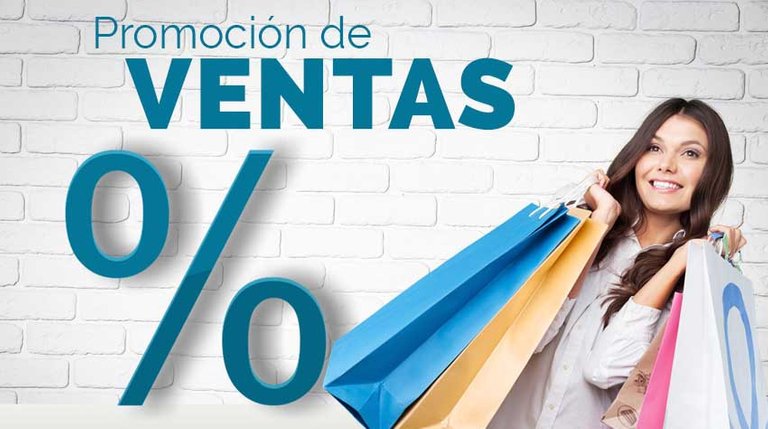 LINK
Continuamos viendo los pasos para realizar las promociones de ventas.
Seleccionando el tipo de promoción
Podemos observar los tipos de promociones de ventas y entre los mas importantes podemos encontrar los siguientes:
Los descuentos especiales en fechas especiales: Estos descuentos se dan sobre el precio del producto, un ejemplo bien claro son las fechas de blackfriday donde se realizan descuentos en tecnología.
Mas productos por el mismo precio Un ejemplo son los "2 X 1", este tipo de promociones es muy utiizado en los grandes supermercados como estrategia para liberar Stock.
Cupones de descuento o bien los vales, esto se da usualmente en los comercios de consumo o alimento como cafeterías o panaderías y se utilizan los vales de descuento, como por ejemplo: con la compra de un producto te llevas un café gratis, la idea de este tipo de promociones es crear una fidelización del cliente.
Muestras del producto este tipo de promociones se suele dar en perfumerías o casas de comidas gourmet, para probar antes de comprar.
Los sorteos: Esta herramienta de promoción suele utilizarse mucho en las redes sociales fomentan la integración y sentido de pertenencia.
Presentación del producto: Este es muy común en el sector de hostelería, se presenta un producto de cocina acompañado de una bebida.
Debes tener como premisa a la hora de realizar tus promociones el público objetivo a quien te dirigirás y los canales que utilizarás.