Looking at the history of marketing it is necessary that we take a brief tour to learn a little more.
Appearance of print advertising from 1450 to 1900
Gutenberg is the creator of the printing press. A written revolution developed in the world of books, later the newspaper and magazine emerged as a means of communication, posters emerged and due to their fame and massiveness they were banned in London in 1839.
From 1920 to 1950 these NEW media appear
With the emergence of radio, advertising through this medium began and more than half of the inhabitants had radios in their homes. By 1940, TV advertising emerged for after the 1945 war more than half of the inhabitants of the United States already had television in their homes.
The growth of marketing from 1950 to 72
By then television advertising outnumber radio and magazines, telemarketing arises, the seller gets in touch with the customer.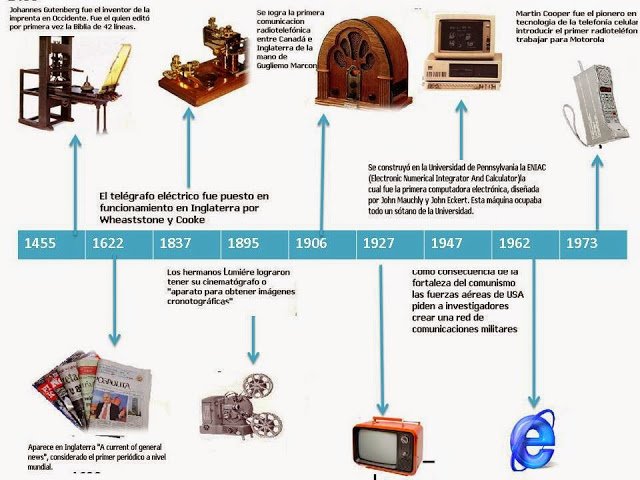 LINK
The rise and flourish of the digital age from 1973 to 1995
In 1973 the first mobile phone call is made, years later IBM launches the first personal computer and Apple its Macintosh unit. 2G technology is implemented generating an explosion of mobile TV
Incorporation of search engines and social networks
For '95 the search engines Altavista and Yahoo appeared, together with the concept of SEO, for 1998 Google launched its search engine like MSN. the concept of blogging arises. Since 2003, social networks have emerged, recognized by 2010, more than 89% of households have mobile telephony, people spend much more hours in front of the screens.

ESPAÑOL

Viendo la historia del marketing es necesario que hagamos un breve recorrido para conocer un poco mas.
Aparición de la publicidad impresa desde el año 1450 al 1900
Gutenberg es el creador de la imprenta. se desarrolla una revolución escrita en el mundo de los libros, mas tarde surge el diario y a revista como medios de comunicación, surgen los posters y por su fama y masividad se prohíben en Londres en el año 1839.
Desde 1920 al 1950 aparecen esos NUEVOS medios de comunicación
Mediante el surgimiento de la radio comienza la publicidad por este medio y mas de la mitad de los habitantes tenían radios en sus casas. Para 1940 surge la publicidad en TV para después de la guerra de 1945 mas de la mitad de los habitantes de EEUU ya tenía Televisión en sus hogares.
El crecimiento del marketing desde 1950 al 72
Para entonces la publicidad en televisión superan a las de radio y revistas, surge el telemarketing, el vendedor se pone en contacto con el cliente.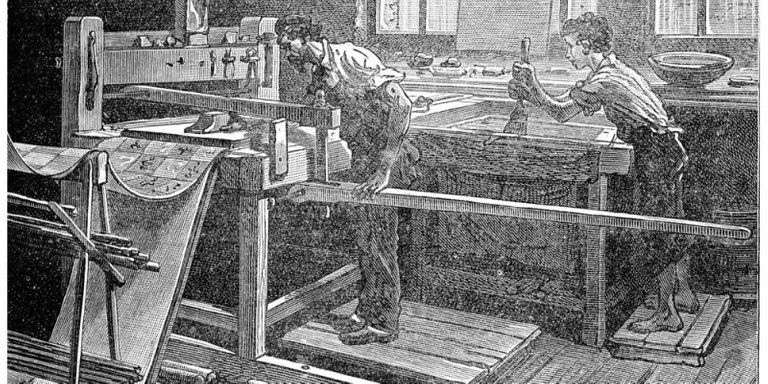 LINK
El surgimiento y florecimiento de la era digital desde 1973 a 1995
En 1973 se realiza el primer llamado telefónico por móvil, años mas tarde IBM lanza el primer ordenador personal y Apple su unidad de Macintosh.Se implementa la tecnología 2G generando explosión de TV movil
Incorporación de los buscadores y redes sociales
Para el '95 surgen los buscadores Altavista y Yahoo, junto a ello el concepto de SEO, para 1998 google lanza su motor de búsqueda al igual que MSN. surge el concepto de blogging. Desde el 2003 surgen las redes sociales pas reconocidas ya para el 2010 mas del 89% de los hogares poseen telefonía móvil, las personas pasan mucho mas horas frente a las pantallas.