LINK
Another of the most sought-after digital marketing profiles is one who has knowledge and experience in bot development.
What is needed to fill this position?
High degree of knowledge and experience in computing.
Knowledge in programming, design, language processing and ethics among others.
The implementation of artificial intelligence in marketing processes and global spending in this area amounts to an accelerated annual rate, it is estimated according to international studies that to 54%.
This means that if you are looking for a job opportunity in digital marketing in this profession that has a very good projection, you can enter the world of bots since there is a great diversity of options here.
In the marketing world there are trends that make a difference in many processes, an example is chat bots, for example it has simplified the lives of many marketers since their incorporation in Facebook and has also allowed to optimize the processes making them much more profitable with less investment .
The world of chat bots is booming and constantly growing, and they are widely used in sectors that demand a greater degree of specialization such as insurance or financial services.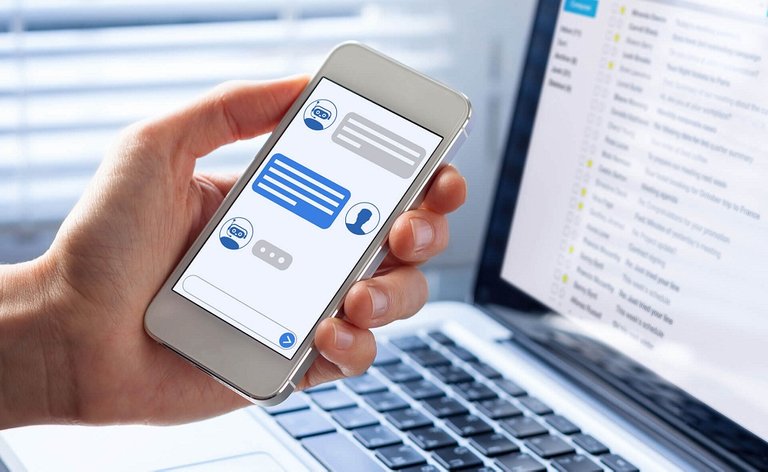 LINK
Otro de los perfiles de marketing digital mas buscados es aquel que posee conocimiento y experiencia en desarrollos de bots.
¿Que es lo que se necesita para cubrir este puesto?
Alto grado en conocimiento y experiencia en informática.
Conocimiento en programación, diseño, Procesamiento del lenguaje y ética entre otros.
La implementación de inteligencia artificial en los procesos de marketing y el gasto global en esta materia asciende a un ritmo anual acelerado, se estima según estudios internacionales que a un 54%.
Esto quiere decir que si estas buscando oportunidad laboral en marketing digital en esta profesión que tiene muy buena proyección, puedes introducirte en el mundo de los bots ya que aquí existe gran diversidad de opciones.
En el mundo de marketing existen tendencias que hacen la diferencia en muchos procesos, un ejemplo son los chat bots, por ejemplo ha simplificado la vida a muchos marketers desde su incorporación en facebook y también ha permitido optimizar los procesos haciéndolos mucho mas rentables con menos inversión.
El mundo de los chat bots está en auge y constante crecimiento, y son muy utilizados en los sectores que demandan mayor grado de especialización como los seguros o servicios financieros.