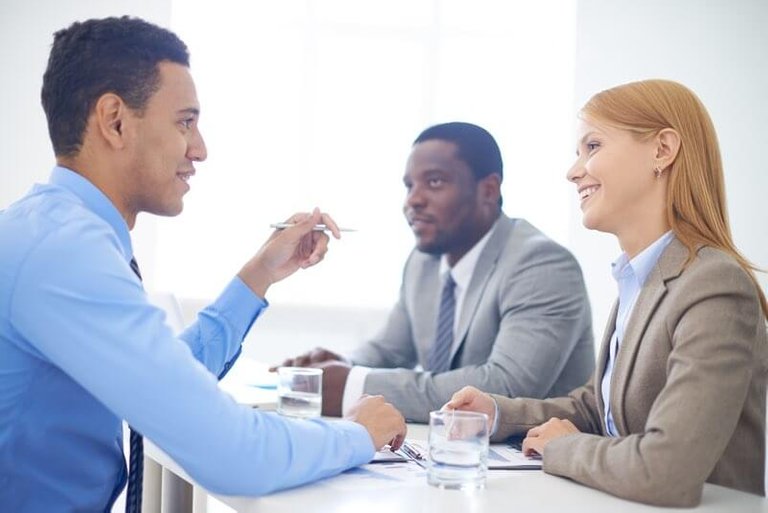 LINK
Throughout the previous publications we have seen how we can motivate employees, in some ways this may seem like an easy thing but if we want a real challenge let's start thinking about how we keep them motivated over time and this is why this publication is .
First of all, we must know what the main motivations are or what originates them.
We can talk about many theories of the principles to motivate a team of people, in any case we will name below some of the main sources of motivation.
Create job challenges.
Achieve what is really worth achieving.
Be in learning mode at all times.
Contribute to personal development.
Achieve the autonomy of employees.
There is no doubt that most of us feel more motivated when we clearly have the objectives in view, this is because we like challenges, we like to achieve what we set out to do.
We have something as human beings that challenges us all the time, we challenge ourselves to run faster, to have the best score to work better and everything that allows us to stand out from others, for this we must always work with realistic objectives .
The idea is to move the team out of the comfort zone to challenge themselves and in favor of the team.
It is necessary that you ALWAYS maintain an excellent level of communication with them, communicate what you do and why you do it, in this way they will know your way of working and avoid many misunderstandings, that they feel part of your decisions and are part of .

LINK
A lo largo de las publicaciones anteriores hemos visto como podemos motivar a lo empleados, de alguna manera esto puede parecer algo fácil pero si queremos un verdadero reto comencemos a pensar como los mantenemos motivados a lo largo del tiempo y para ello es esta publicación.
En primer lugar debemos conocer cuales son las principales motivaciones o lo que las originan.
Podemos hablar de mucha teorías de los principios para motivar a un equipo de personas, de todas maneras nombraremos a continuación algunas de las principales fuentes de motivación.
Crear retos laborales.
Lograr aquello que realmente merece la pena lograr.
Estar en modo aprendizaje en todo tiempo.
Aportar en el desarrollo personal.
Lograr la autonomía de los empleados.
No cabe duda alguna que la mayoría de las personas nos sentimos mas motivados cuando tenemos a la vista los objetivos de manera clara, esto es porque nos gustan los desafíos nos gusta lograr lo que nos proponemos.
Tenemos algo como seres humanos que nos desafía todo el tiempo, nos desafiamos a correr mas rápido, a tener el mejor puntaje a trabajar mejor y todo aquello que nos permita destacarnos de los demás, para ello siempre debemos trabajar con objetivos realistas.
La idea es mover al equipo a salir de la zona de confort para que se desafíen a sí mismos y a favor del equipo.
Es necesario que SIEMPRE mantengas con ellos un excelente nivel de comunicación, comunicarles lo que haces y porqué lo haces, de esta manera ello conocerán tu manera de trabajar y se evitan muchos malos entendidos, que se sienten parte de tus decisiones y sean parte.