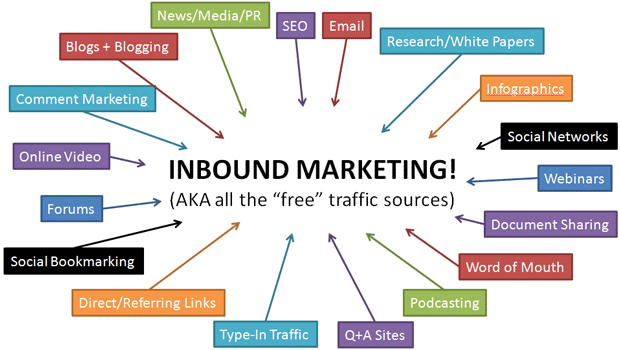 LINK
It is very important to know that when we refer to "Marketing" we are not talking about a closed product or a single methodology, we are referring to multiple strategies to achieve the end we want with all the elements exposed in the previous publications.
The following is a small list of the most common marketing strategies that undoubtedly knowing them can help you to highlight your brand or service in a competitive market.
The marketing plan
It is necessary to know the meaning and importance of defining a strategic marketing plan for it to work, this is the first step and determining factor without defining this, you cannot follow the plans to achieve the objectives.
Digital marketing
How much you hear about digital marketing or online marketing is that discipline developed basically in a digital environment with the same purpose-
Direct marketing
This type of marketing searches through campaigns for specific results for a specific audience using direct and two-way communication.
Email marketing
This is one of those techniques with greater profitability due to its return on investment, it consists of Mail campaigns sending them to a perfectly segmented specific audience.
Viral marketing
It is the dream of any influencer or brand that their content goes viral. This is like a virus that spreads around the world without control and in record time.
Inbound marketing
This strategy consists of creating valuable content aimed at a specific audience and attracting qualified traffic by following up on the sale.
RRSS Marketing
It is a combination of many strategies, especially based on the main social networks, using the tools of each of these social networks, the changes in this environment are very fast and challenging.
This is just a mega summary of some existing types of marketing, if you want to make your contribution you can do so in the comments!
I want to personally thank @trafalgar for his support in this post!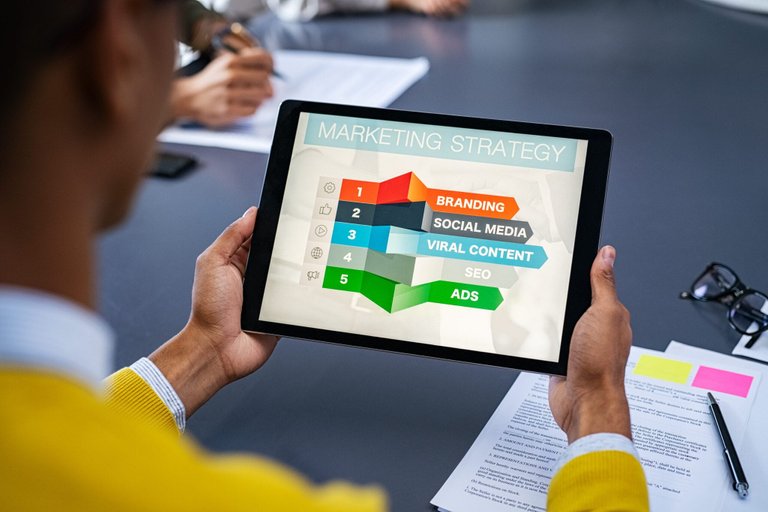 LINK
Es muy importante saber que cuando nos referimos al "Marketing" no estamos hablando de un producto cerrado o una única metodología, estamos refiriéndonos de múltiples estrategias para lograr el fin que deseamos con todos los elementos expuestos en las publicaciones anteriores.
Lo siguiente es una pequeña lista de las estrategias de marketing mas comunes que sin dudas conocerlas te pueden ayudar a destacar tu marca o servicio en un mercado competitivo.
El plan de marketing
Es necesario conocer el significado y la imortancia de definir un plan de marketing estratégico para que este funcione, esto es el primer paso y determinante sin definir esto no se pueden seguir los planes para alcanzar los objetivos.
Marketing digital
Cuanto escuhas hablar del marketing digital o marketing online es esa disciplina desarrollada básicamente en un entorno digital con el mismo fin-
El marketing directo
Este tipo de marketing busca mediante campañas resultados específico para una audiencia específica utilizando una comunicación bidireccional y directa.
Email marketing
Esta es una de esas técnicas con mayor rentabilidad debido a su retorno de inversión, consiste en campañas de Mail enviándolos a una audiencia específica perfectamente segmentada.
El marketing viral
Es el sueño de cualquier influenciador o marca que su contenido se convierta viral, Esto es como un virus que se propaga en todo el mundo sin control y en tiempo récord.
Inbound marketing
Esta estrategia consiste en crear contenido de valor dirigido a un público específico y atraer el tráfico cualificado realizando el seguimiento dirigido a la venta.
Marketing RRSS
Es una combinación de muchas estrategias sobretodo basado en las principales redes sociales utilizando herramientas propias de cada una de esas redes sociales, los cambios en este entorno son muy rápidos y desafiantes.
Esto es solo un mega resumen de algunos tipos de marketing existentes, si quieres realizar tu aporte puedes hacerlo en los comentarios!
Quiero agradecer personalmente en esta publicación a @trafalgar por su apoyo!