Hello everyone!
This is my second task of stage-02 in hive learners community, I'm excited to share with you guys again my understanding.
In this post I will be writing about hive tokens, it's important, how to acquire hive tokens, converting HBD to HP, and powering up HP.
Hive: hive is a liquid currency in hive blockchain that have value in a crypto market, and can be bought and sold like other cryptocurrency.
Hive power (HP): this is an influence token in hive.blog that give you power to influence other users post. The more hive power you have the more your voting power, also the amount of hive power you have in your wallet determine the amount of post, comments, and upvote you can make in a day.
Hive backed dollar (HBD): hbd is a liquid token we earn as a reward on the post we make on hive.blog, HBD can also be traded just like the hive power.
improtance of powering up
Firstly powering up is very important because when you have acquimulated big amount of hive power it increases the amount of post, comments, and upvote that you can make, your engagement in the hive blockchain will not be limited, but when you don't have enough hive power your engagement in hive will be limited.
Secondly it gives you the power to influence the reward of other users post.
How to acquire hive power
Earning from post: we can earn HP through the post we make in hive.blog, but it can be the slowest method of acquiring hive, the hive reward we make from each post is divided into four, the other two parts goes to the curators, and the other two parts goes into the authors wallet, when transferring into the authors wallet one part goes into the HBD and the other goes into the HP place.

Buy hive power and powering up: this can be considered as the easiest way of acquiring HP, that's if you have money of course, you can buy HP from others and then power up.

Through delegation: this is when a friend gift you HP, as a newbie a friend can delegate you HP to enable you make a post and comments, this doesn't mean that it's yours the HP delegated to you can also be withdrawn by the delegator when you have earned enough HP.
how to convert HBD to HP
Open your wallet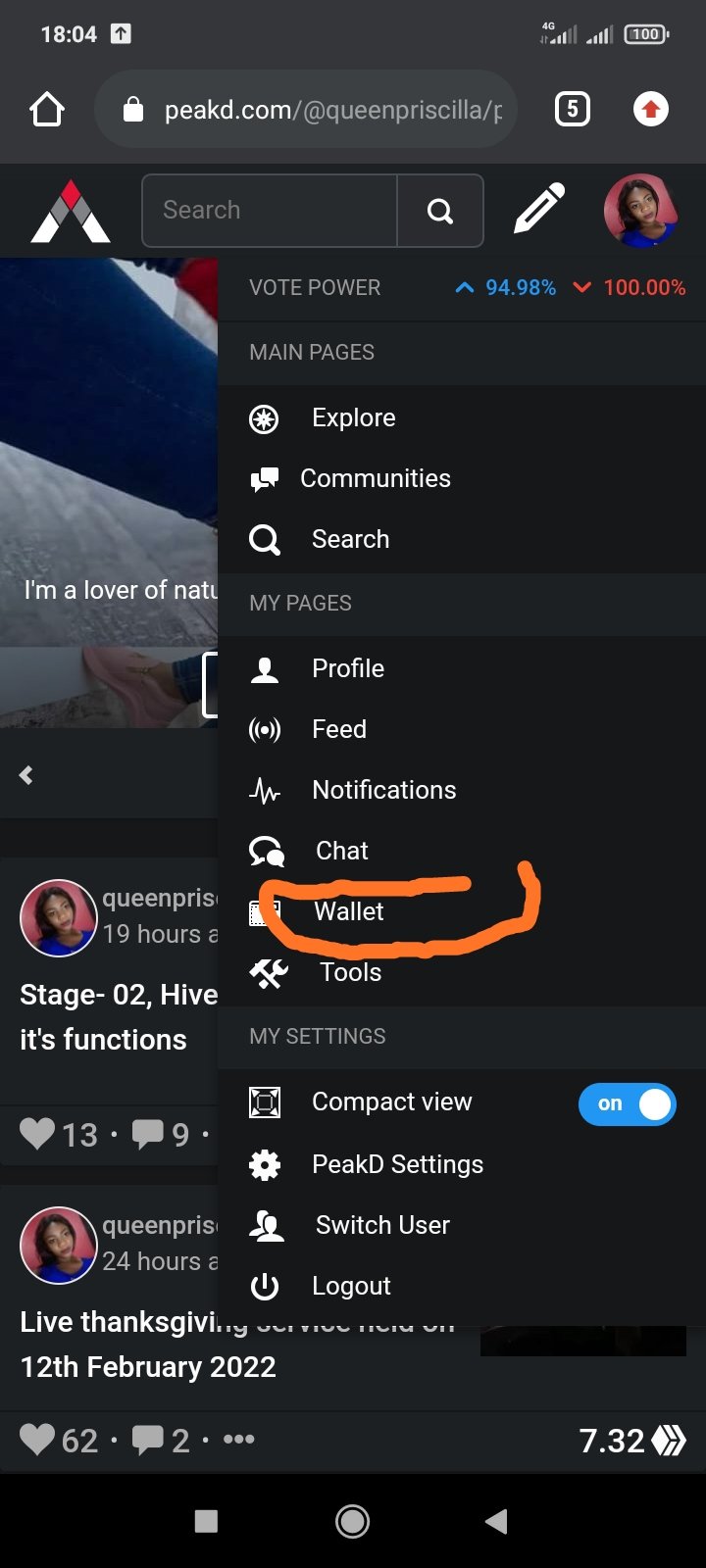 Click on HBD and a menu with options will show, then click on the market option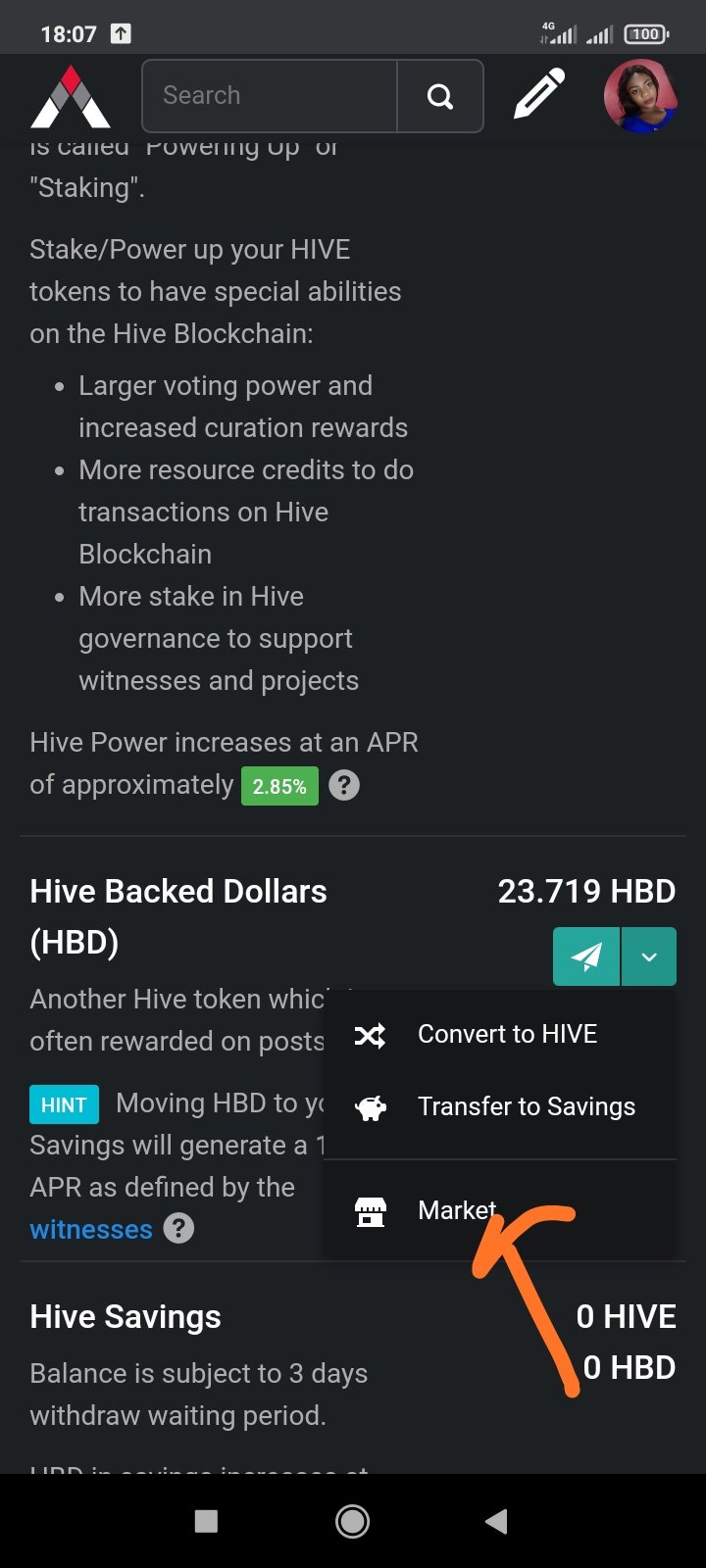 When you click the market option, it will take you to this particular place where you have the options like price, amount, and total. The price option is where you can set your entry price, that is the price you want your HBD to be converted to hive.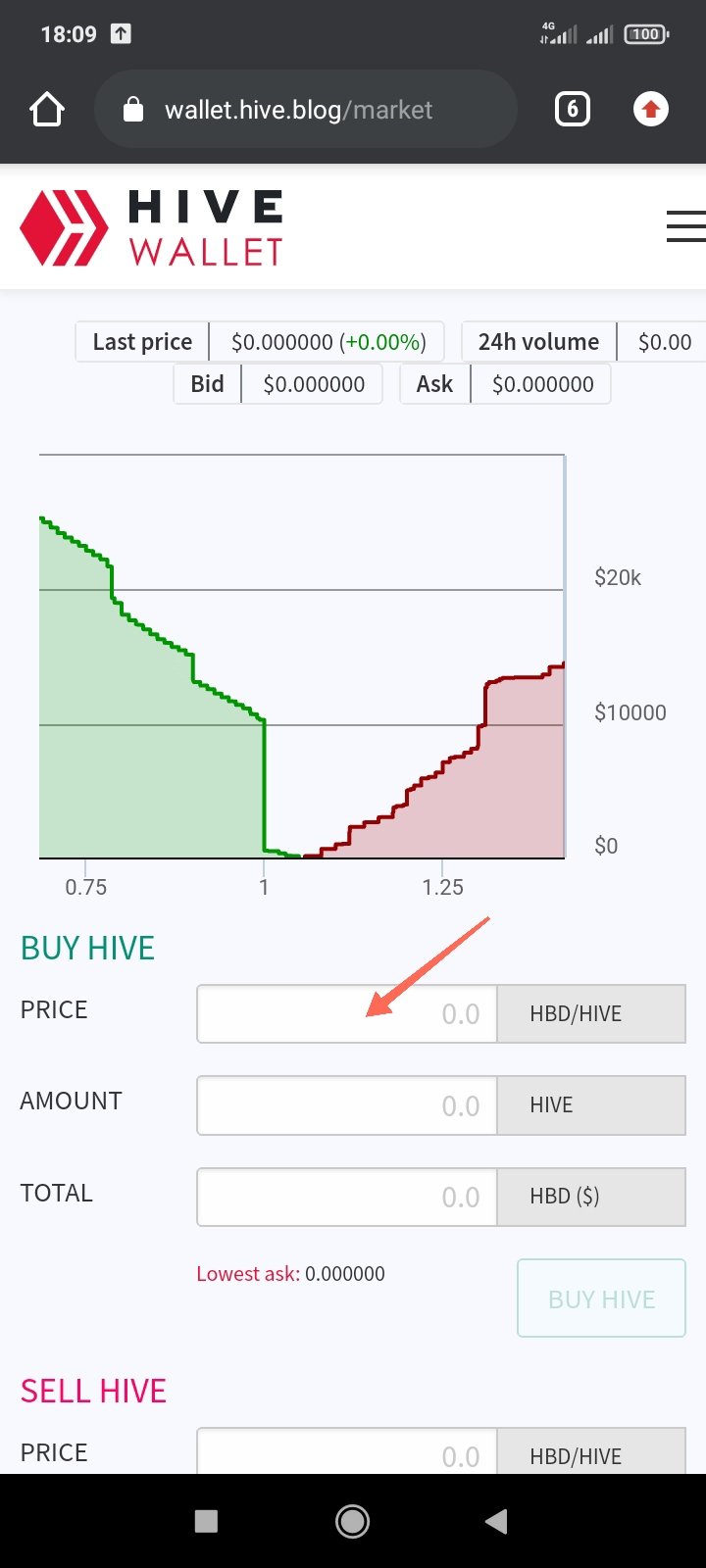 In the option that reads Total is where you can input the amount of HBD you want to convert, when you input it the amount of hive you will receive will display in the AMOUNT option.
Example, I want to convert 20 HBD to HP, the 20 HBD will give me 18.928 in hive.
After inputting every figure click on buy hive, then the amount of HBD you want to convert to HP will be transferred to your wallet.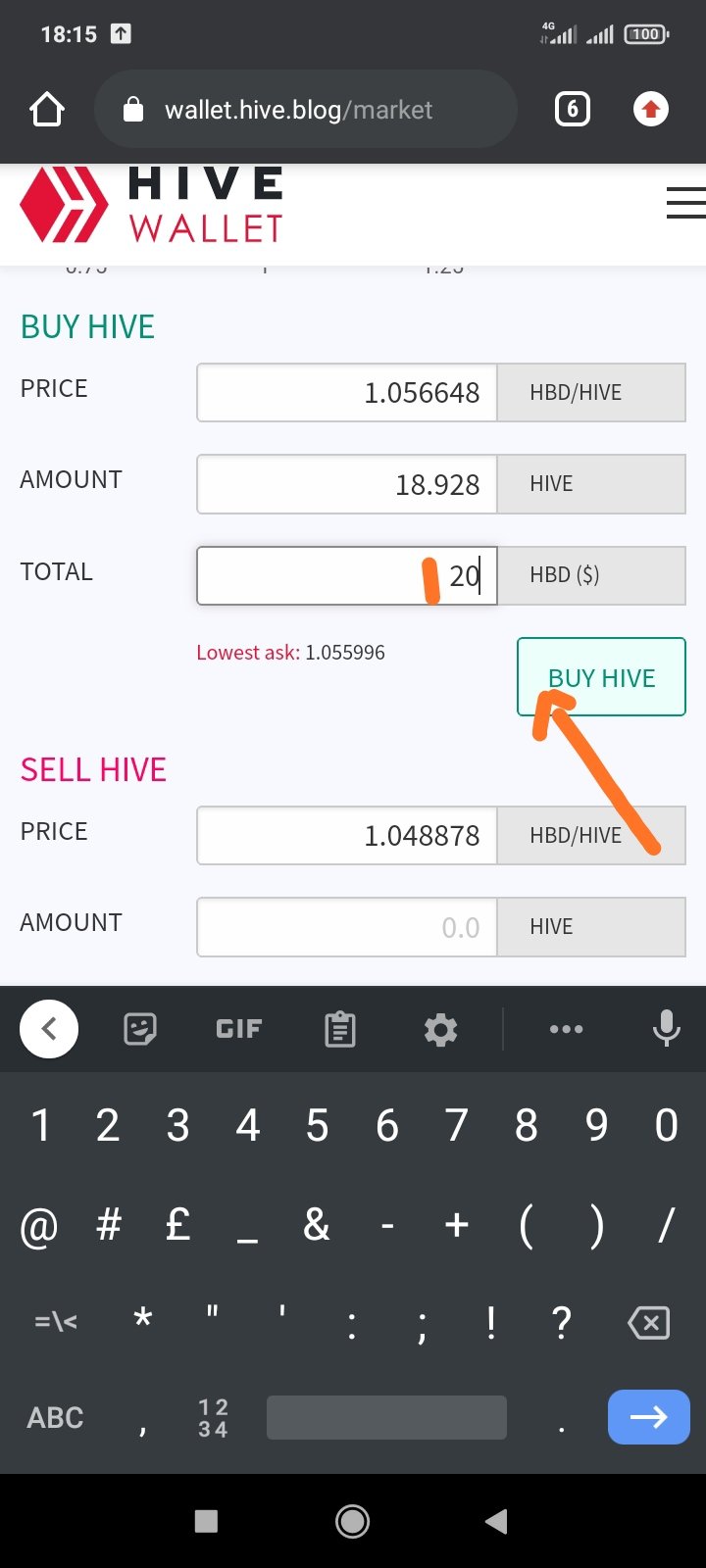 how to power up hive
Still in your wallet, click on hive and it will brings out the options it brought out before, but instead of clicking on market you will click on power up.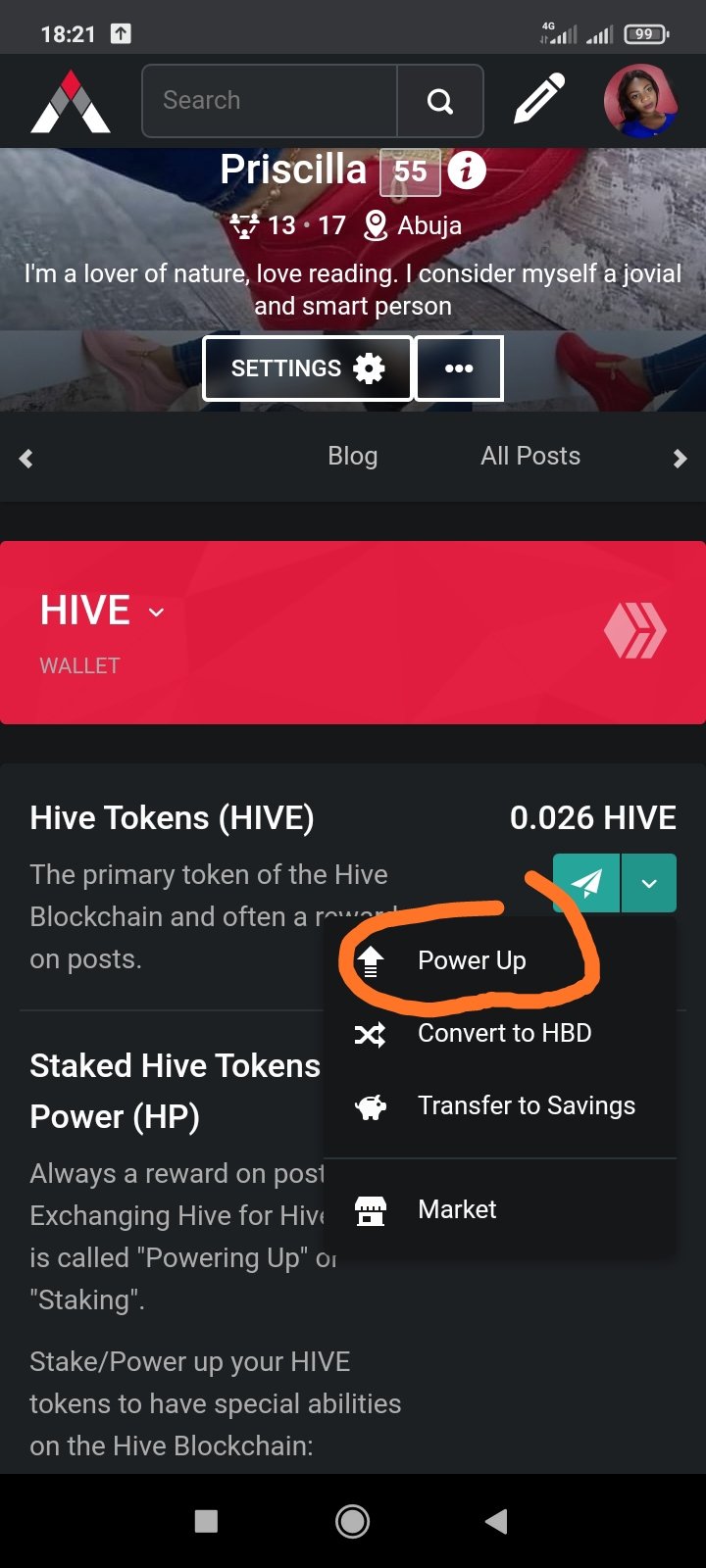 That will take you to a new background that will bring out an option that will require you to input the amount of hive you want to power up, after inputting the amount then click on continue, and follow the necessary procedure.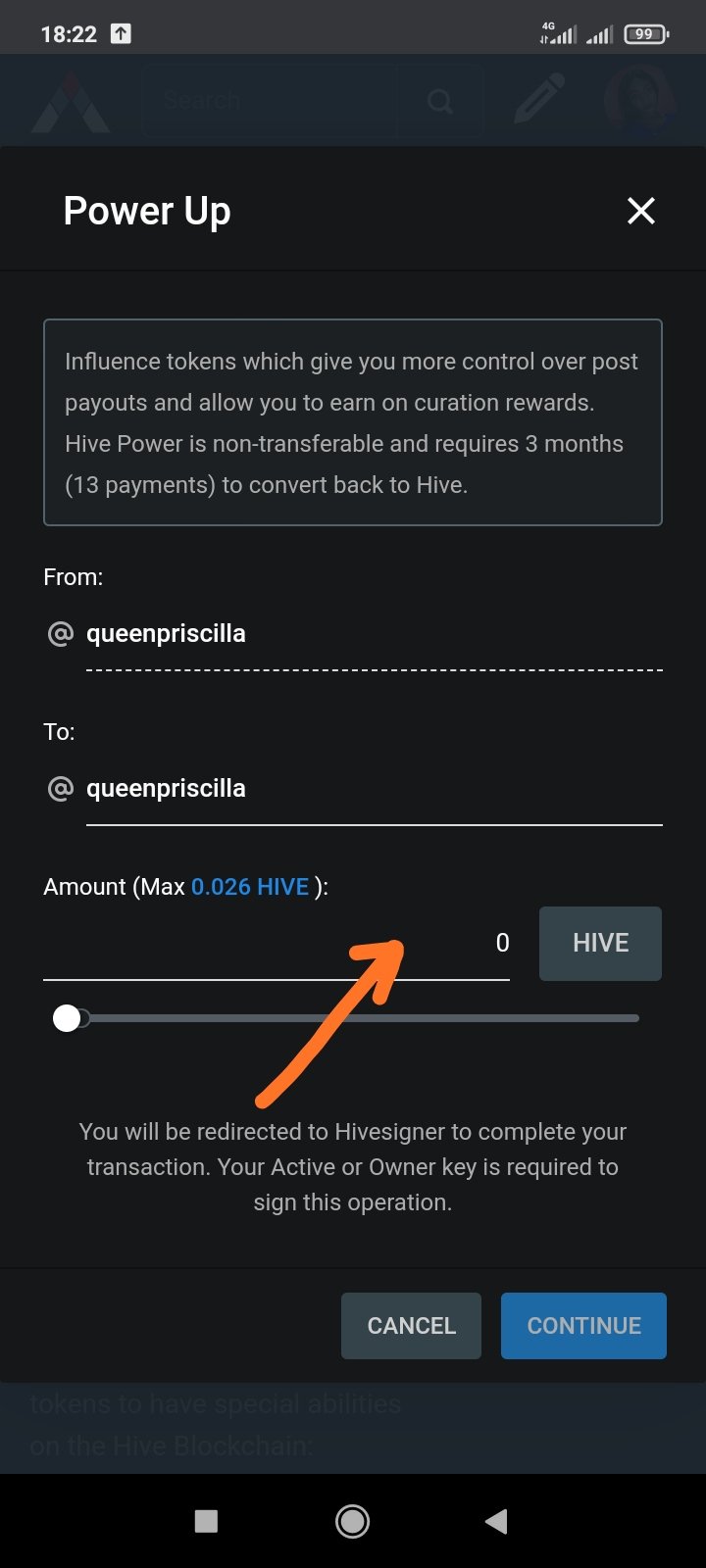 There you have your hive powered up.
Thanks for stopping by to read my post