La verdad que después de degustar un montón de comidas para las celebraciones pasadas, lo mejor como en este caso de degustar una picada, con algunas de la bebidas que quedaron de las fiestas pasadas, las mismas son ananá fizz, sidra sin alcohol, champan, por supuesto bien heladas, bueno en la foto se puede ver todavía el frio que conservan del frízer.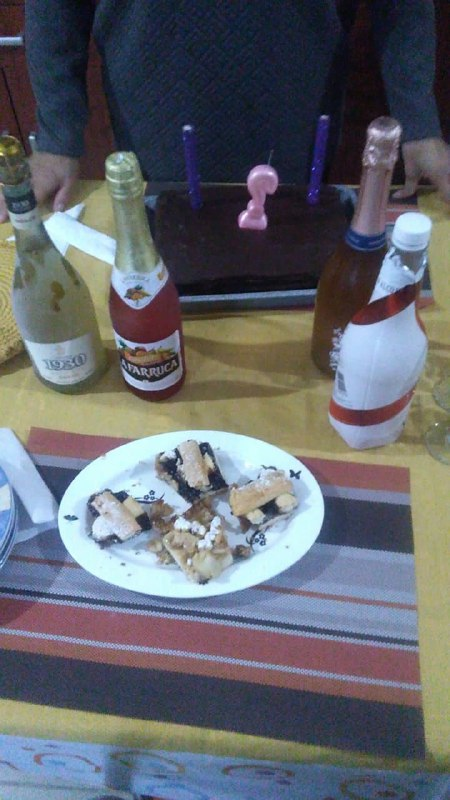 La comida se trata de bocaditos de camarón en pasta, salmón, nueces, higo negro, y albondiguita de pez pollo y de corvina rubia, todo un manjar, mas cuando lo acompañamos con el champan extrabrut,, son partes de las comidas que quedaron como también las bebidas, siendo el lunes el primer día hábil del año, es una buena ocasión para consumir los mismos.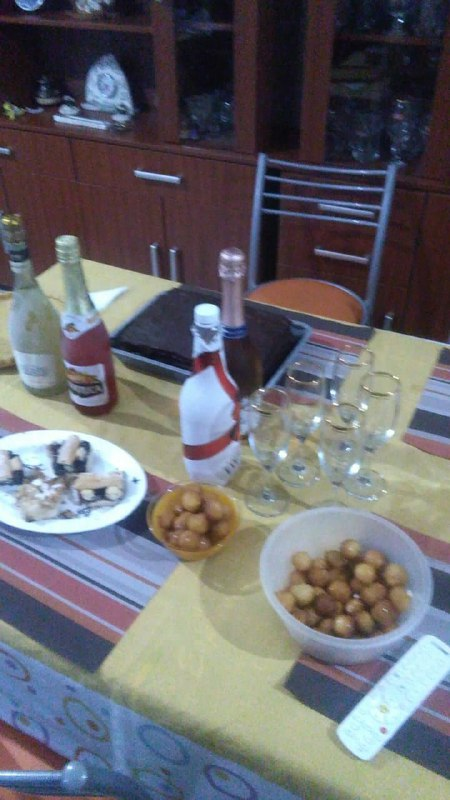 MUCHAS GRACIAS POR LEERME Y SEGUIRME.
TRANSLATED INTO ENGLISH
The truth is that after tasting a lot of food for the past celebrations, the best as in this case to taste a picada, with some of the drinks that were left over from the past celebrations, the same are pineapple fizz, cider without alcohol, champagne, of course well chilled, well in the photo you can still see the cold that remain from the fridge.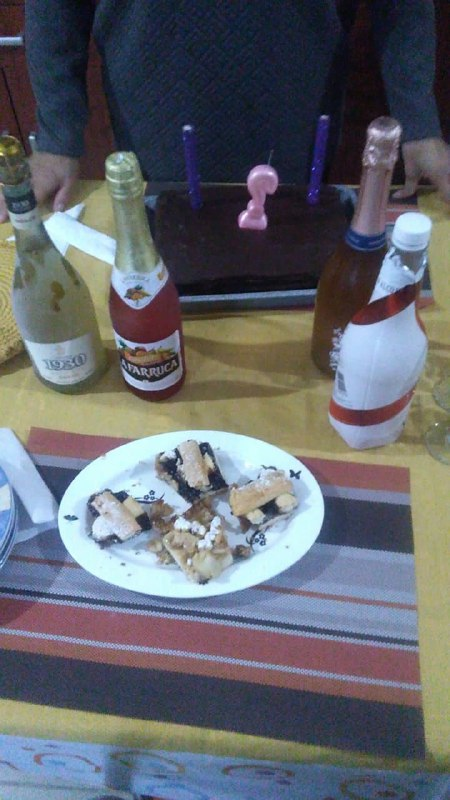 The meal is about shrimp in paste, salmon, walnuts, black figs, and chicken fish and sea bass meatballs, a delicacy, but when accompanied with champagne extrabrut, are parts of the meals that remained as well as drinks, being Monday the first working day of the year, it is a good time to consume them.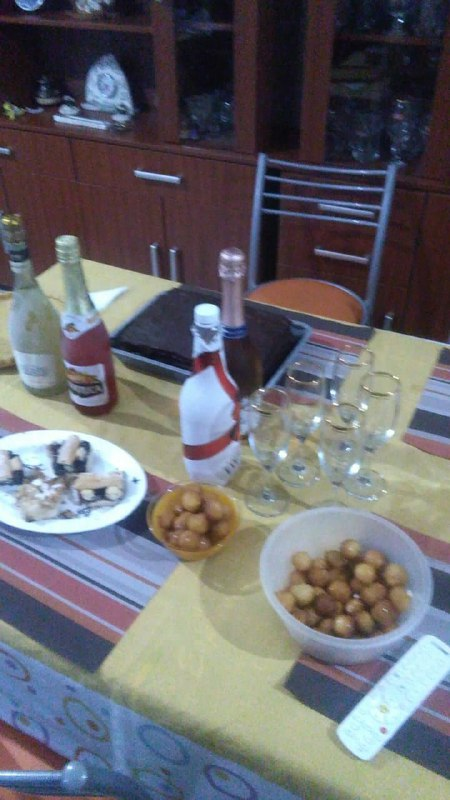 THANK YOU VERY MUCH FOR READING AND FOLLOWING ME.