Hola a todos, muy buenos días, la verdad que no pensaba, hallarme con esta belleza, nunca pensé que daría estas hermosas flores, por lo que estuve hurgando y investigando, la misma se trata de una flor exótica, siendo la misma oriunda de pauses tropicales, por lo tanto al ser este un pais tropical dicha flor abunda en los jardines, pero el detalle esta que nunca la había visto así tan bella, por su color y sus formas.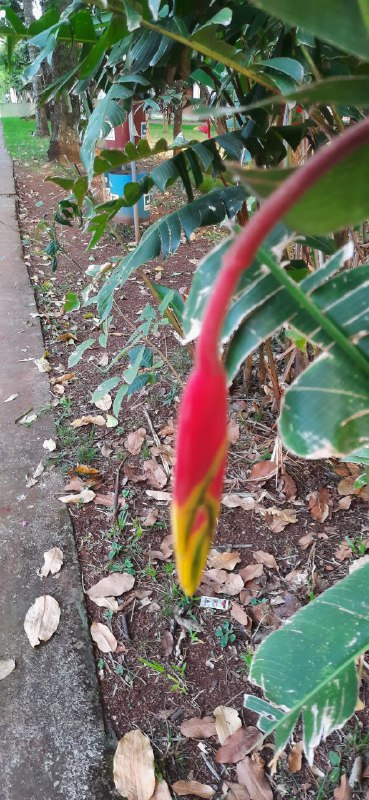 Si de formas hablamos y no de color el tallo y la flor al final lo comparo con el cuello y cabeza de una garza rosada, que es muy similar.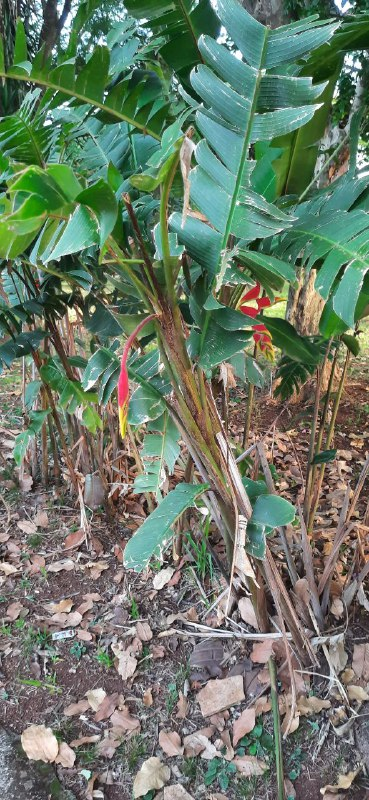 Cuando comienza a crecer se parece a una espiga de trigo, pero tamaño gigante, al ir desarrollándose su flor, se van. formando como hojas del color lila del tallo pasa a color salmón rosado, con la punta y bordes amarillos, esto sucede cuando la espiga propiamente dicha empieza a abrirse, exhibiendo de esa manera toda su belleza que no es poca cosa, sus hojas tienen forma de plátano pero un tamaño mas pequeño, si el que no conoce el plátano diría que es la misma hoja por el color y la forma arraigada y de tallo mas fino.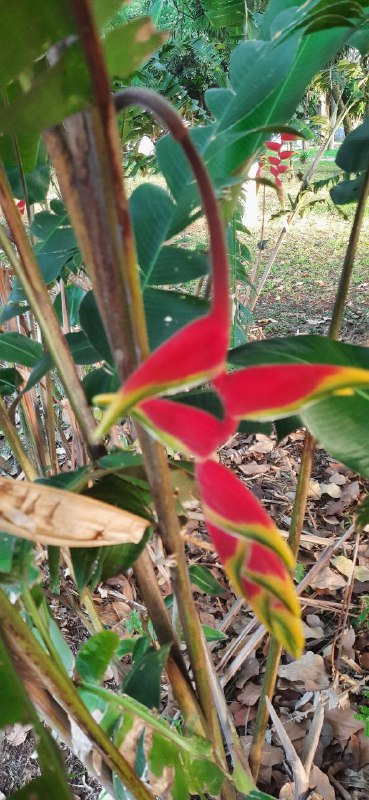 La verdad que contemplar flores bellas como esta, cuando se están moviendo con la brisa de la mañana, es algo que no tiene comparación, sabiendo que las misma las plantamos con esta finalidad y para hermosear todo el lugar.
Si les gusto esta flor por su color y forma, me agradaría saber leyendo sus comentarios.
MUCHAS GRACIAS POR SEGUIRME Y LEERME.
TRANSLATED INTO ENGLISH
Hello to all, very good morning, the truth that I did not think, to find me with this beauty, I never thought that it would give these beautiful flowers, for what I was rummaging and investigating, the same one is an exotic flower, being the same native of tropical pauses, therefore being this a tropical country this flower abounds in the gardens, but the detail is that I had never seen it so beautiful, for its color and its forms.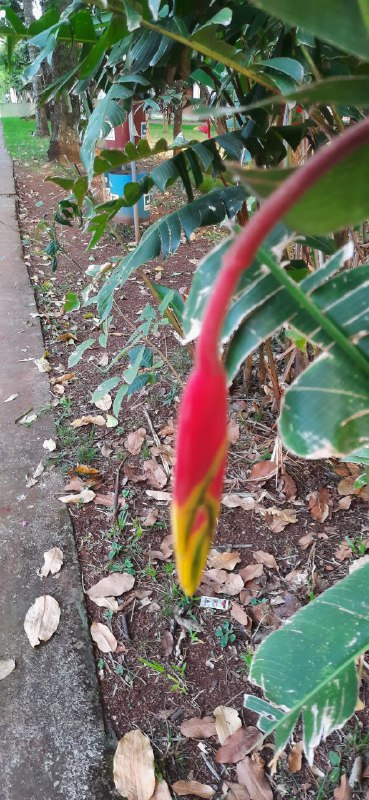 If we are talking about shapes and not color, the stem and the flower at the end I compare it with the neck and head of a pink heron, which is very similar.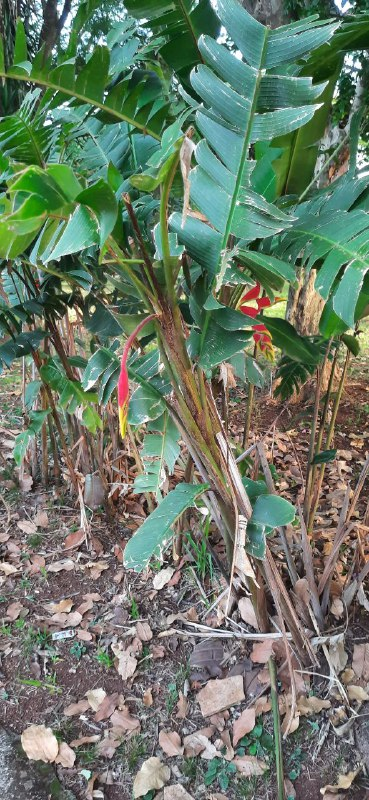 When it begins to grow it looks like an ear of wheat, but giant size, as it develops its flower, they are formed as leaves of the lilac color of the stem passes to pink salmon color, with yellow tip and edges, this happens when the spike itself begins to open, thus exhibiting all its beauty that is no small thing, its leaves are shaped like banana but a smaller size, if the one who does not know the banana would say it is the same leaf by the color and shape rooted and thinner stem.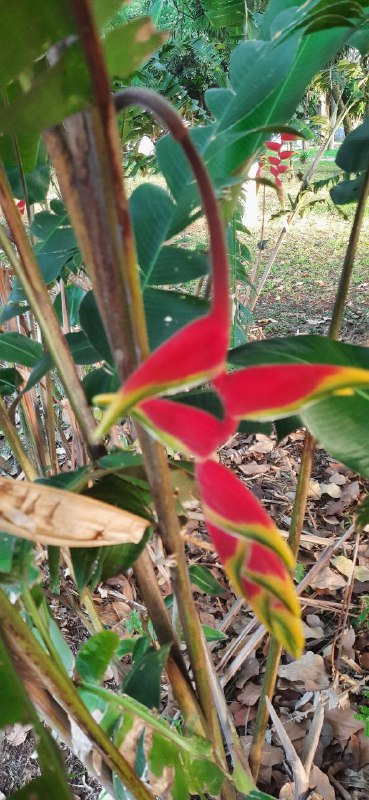 The truth is that to contemplate beautiful flowers like this, when they are moving with the morning breeze, is something that has no comparison, knowing that we planted them for this purpose and to beautify the whole place.
If you like this flower for its color and shape, I would like to know by reading your comments.
THANK YOU VERY MUCH FOR FOLLOWING AND READING ME.