En momentos en que me hallaba recorriendo el jardín de mi casa, note la presencia de este hongo, me llamo la atención su forma y colores, lo cual resulta algo nuevo para mi, porque la verdad nunca había visto algo así, su tallo corto, de color marrón, luego la parte de arriba casi redondo, con los bordes mas grandes, luego en el medio un color casi anaranjado y la parte del centro un color rosa viejo, por eso es como les decía es algo que nunca había visto.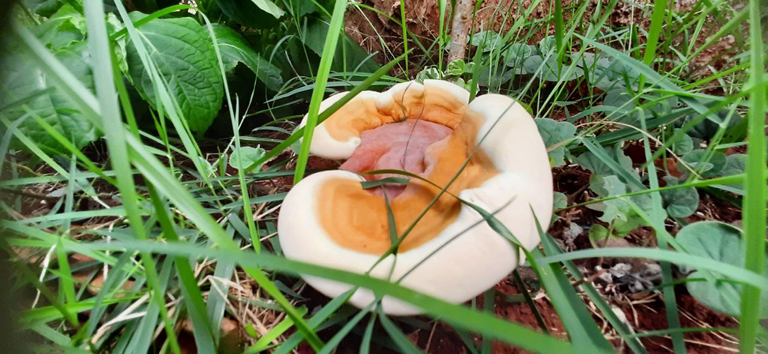 Hurgando pude investigarlo un poco, es un hongo que no es peligroso, porque el mismo es de lugares donde existe un poco de humedad, justo donde se hallaba había una perdida de agua por lo tanto si hay un poco de humedad, según el hongo por ejemplo el que despide un polvo al tocarlo esos si hay que considerarlos peligrosos.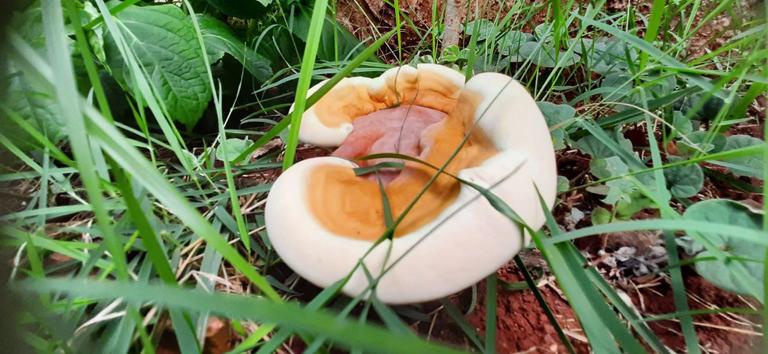 Entonces como este me llamo la atención por su forma y colores, no dude en dejarlo como estaba, total no Hera peligroso, aparte de todo eso me sirve de relleno y decoración del jardín.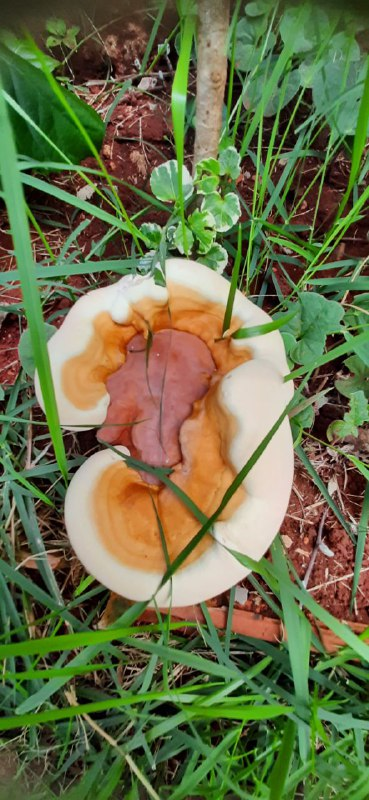 Para tener en cuenta cuando hallen un hongo como este, es bueno tener en cuenta lo leído en este post, por supuesto que también tenemos la foto del mismo, lo digo para que no nos alarmemos y pensemos que nos puede hacer daño.
Así que si les gusto esta publicación, no duden de enviar sus comentarios.
MUCHAS GRACIAS POR SEGUIRME Y LEERME.
TRANSLATED INTO ENGLISH
At a time when I was walking through the garden of my house, I noticed the presence of this fungus, I was struck by its shape and colors, which is something new to me, because the truth had never seen something like this, its short stem, brown, then the top almost round, with larger edges, then in the middle an almost orange color and the center of an old pink color, so it is as I said is something I had never seen.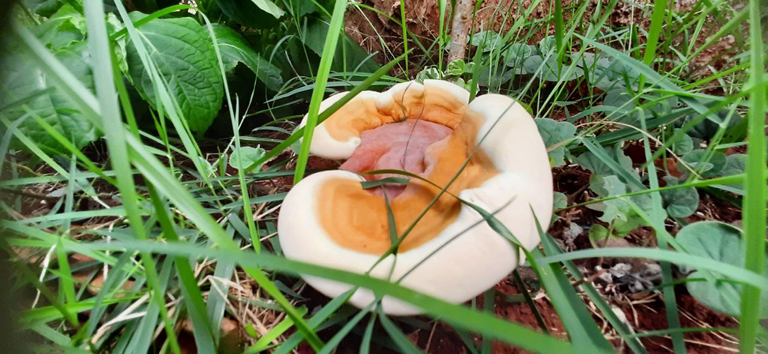 Poking around I could investigate it a little, it is a fungus that is not dangerous, because it is from places where there is a little humidity, just where it was there was a loss of water therefore if there is a little humidity, according to the fungus for example the one that gives off a powder when touching it those if there is to consider them dangerous.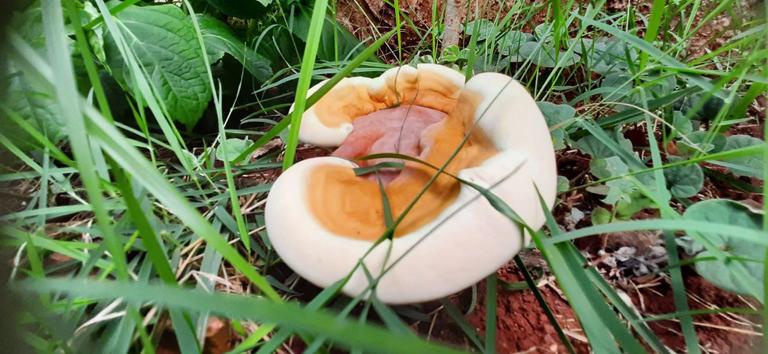 Then as this one called my attention by its form and colors, I did not hesitate to leave it as it was, it was not dangerous, apart from all that it serves me as filling and decoration of the garden.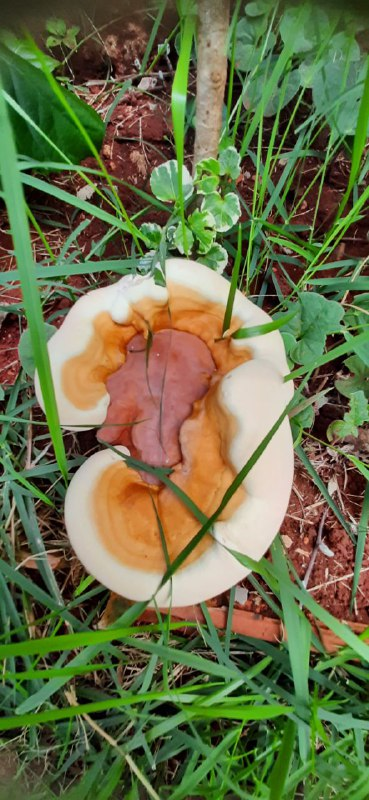 To keep in mind when you find a fungus like this, it is good to take into account what you read in this post, of course we also have the photo of it, I say this so we do not get alarmed and think that it can hurt us.
So if you liked this post, do not hesitate to send your comments.
THANK YOU VERY MUCH FOR FOLLOWING AND READING ME.