Hola queridos amigos, continuando el post anterior de seguir caminando por el jardín de mi casa, grande es mi sorpresa al ver esta belleza que nos regala la MADRE NATURALEZA, esta hermosa flor, la cual hurgando en internet, pude dar con su nombre, pero el mismo esta en el idioma PORTUGUEZ- la cual se llamaría ( IRIS DA PRAIA ) la misma seria de la familia de las orquídeas pero con la diferencia que son terrestres y no no como las otras que son la mayoría aéreas o sea que crecen en los gajos de los arboles.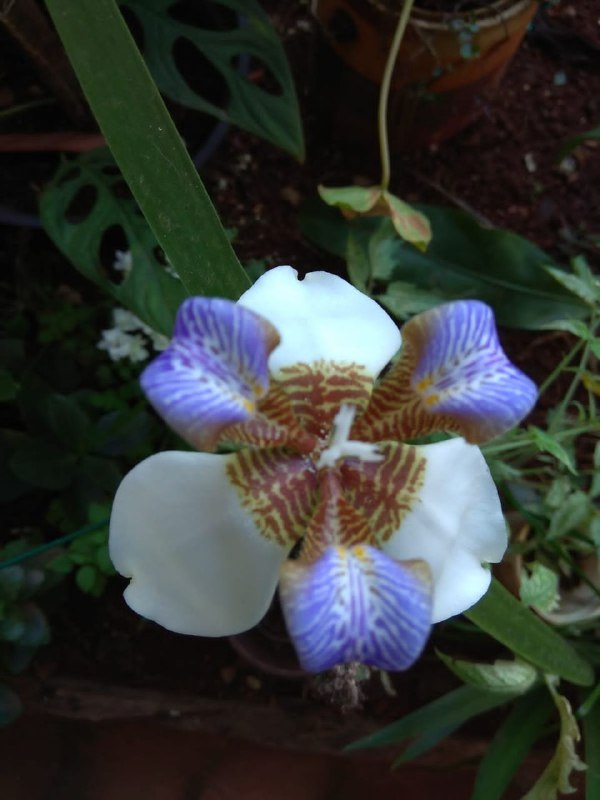 Su planta tiene la forma parecida al gladiolo, o sea el tallo es largo de un buen grosor, también sus hojas y lo que la hace diferente a las otras orquídeas es que la misma se planta en la tierra.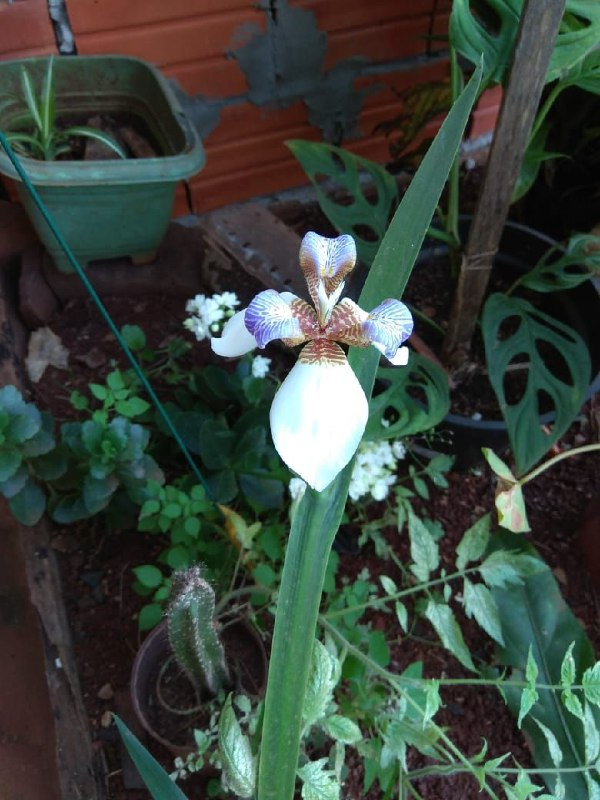 Como podemos ver en las fotos, dicha flor tiene varios tonos de color y el que mas resalta es el marrón en la parte central de la misma, donde comienzan a expandirse en forma de pétalos con el polen o ovulo el cual es de marrón, celeste y blanco dejando ver de esa manera un gran belleza natural.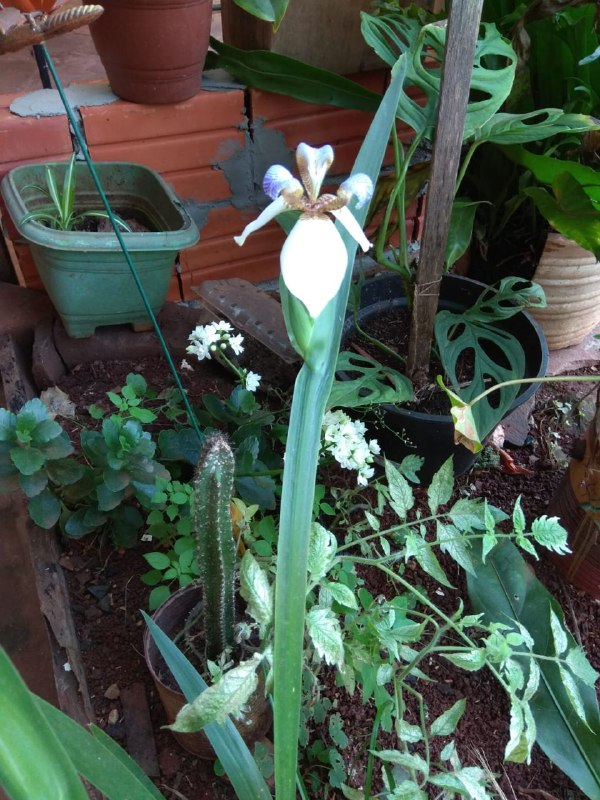 La misma plata de esta flor llega a medir aproximadamente unos 80 centímetros de altura, como sus hojas son de tamaño grande son muy pocas la que contienen.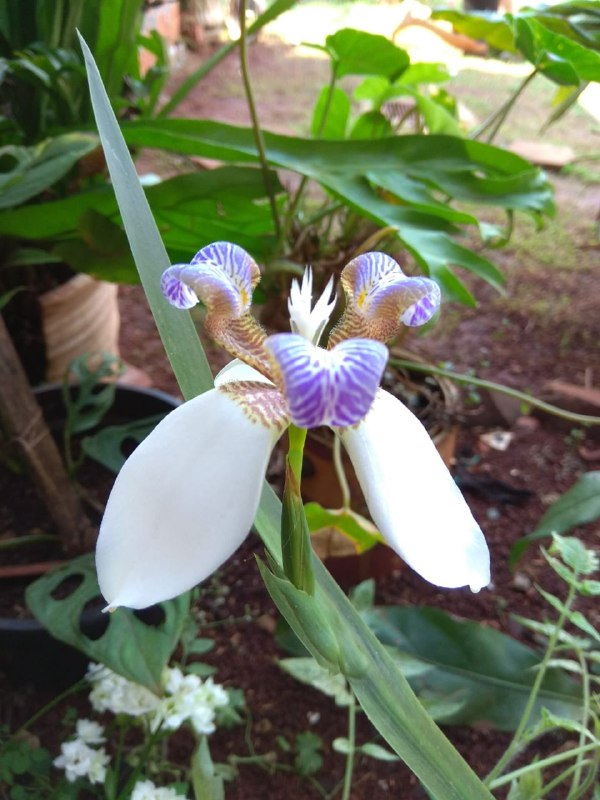 Como decirlo si toda esta belleza, bueno de alguna manera la perfecciona el hombre pero convengamos que su creación le pertenece a la MADRE NATURALEZA como lo dije antes.
De haberles agradado esta bella flor y de su encanto, quedo a la espera de sus comentarios y también de sus votos.
MUCHAS GRACIAS POR SEGUIRME Y LEERME, QUE TENGAN UN BUEN PASAR EN ESTE DIA.
TRANSLATED INTO ENGLISH
Hello dear friends, continuing the previous post to continue walking through the garden of my house, great is my surprise to see this beauty that gives us the MOTHER NATURE, this beautiful flower, which rummaging on the internet, I could find its name, but the same is in the PORTUGUESE language, which would be called (IRIS DA PRAIA) the same would be of the orchid family but with the difference that they are terrestrial and not like the others that are mostly aerial or grow in the branches of trees.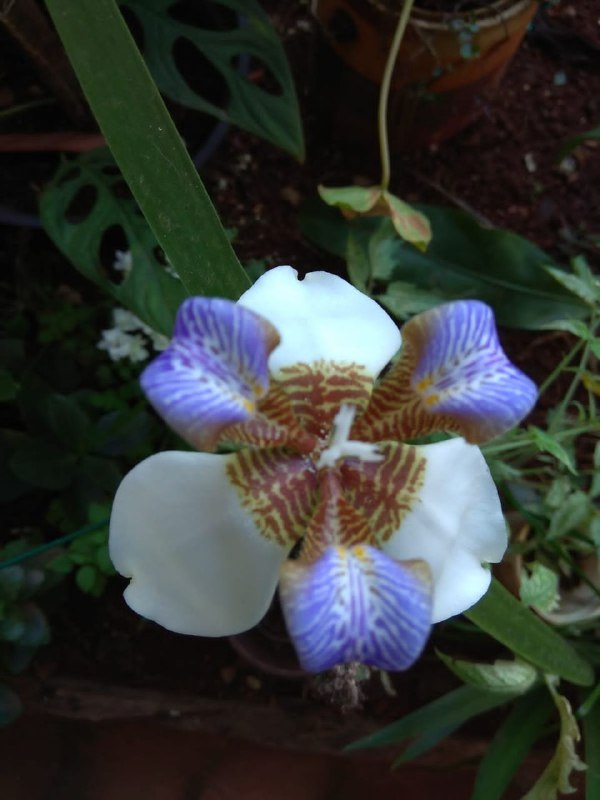 Its plant has a shape similar to the gladiolus, that is to say the stem is long and thick, also its leaves and what makes it different from the other orchids is that it is planted in the ground.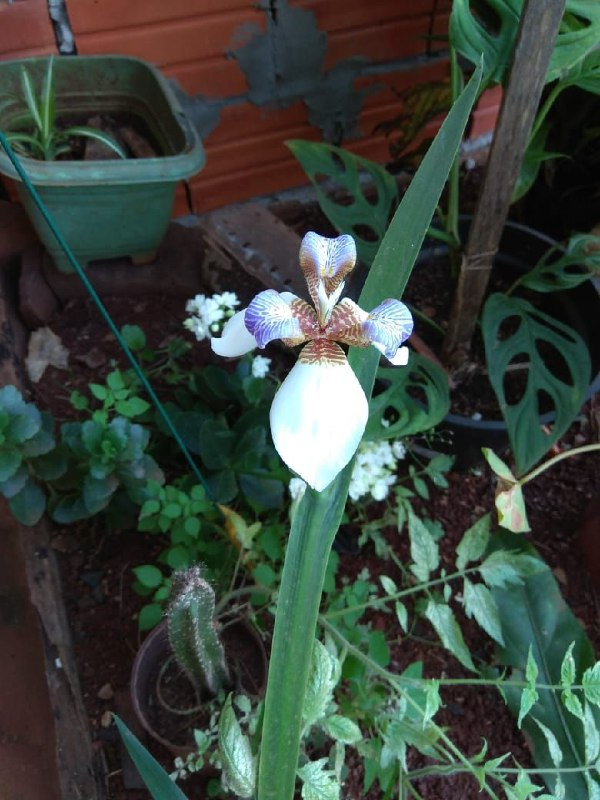 As we can see in the photos, this flower has several shades of color and the one that stands out the most is the brown in the central part of it, where they begin to expand in the form of petals with the pollen or ovule which is brown, light blue and white thus revealing a great natural beauty.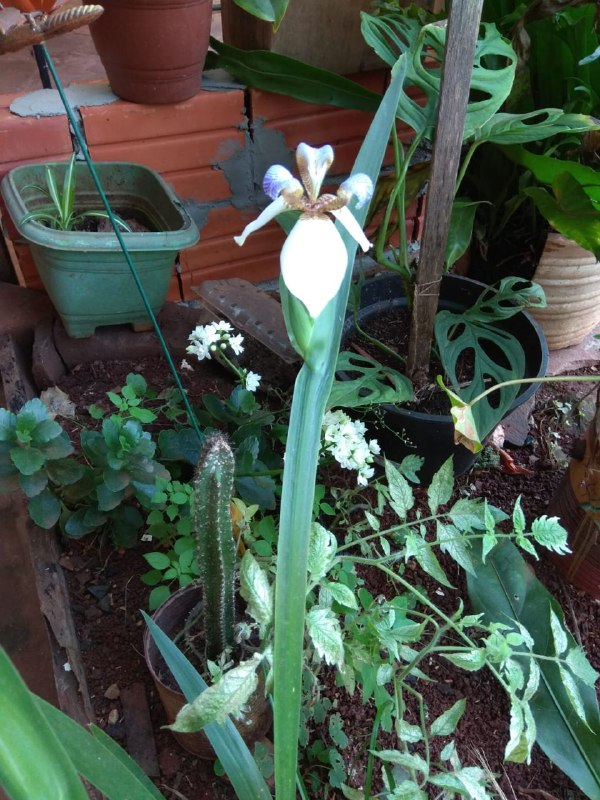 The same silver of this flower reaches approximately 80 centimeters in height, as its leaves are large in size are very few that contain.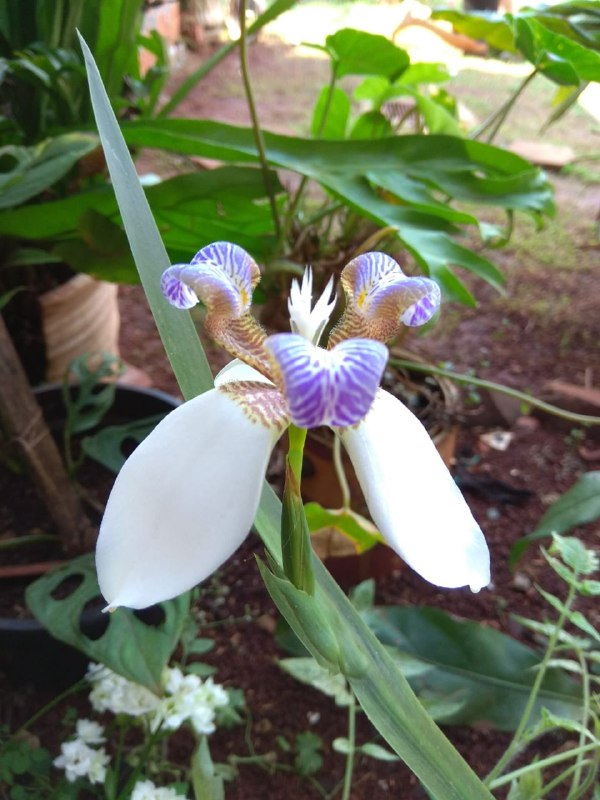 How to say it if all this beauty, well in some way the man perfects it but let's agree that its creation belongs to MOTHER NATURE as I said before.
If you liked this beautiful flower and its charm, I am waiting for your comments and also for your votes.
THANK YOU VERY MUCH FOR FOLLOWING ME AND READING ME, HAVE A NICE DAY.