Hola, como se sabe cada año, tenemos el comienzo de la primavera,, la misma es la época del año donde la naturaleza se hace ver exhibiendo de esa manera sus coloridas flores y el verde de la vegetación, dando así un bello paisaje en todo su esplendor.
Uno de esos paisaje es en mi jardín, la mayoría de las plantas se hacen notar con sus coloridas flores, como se puede ver en la foto.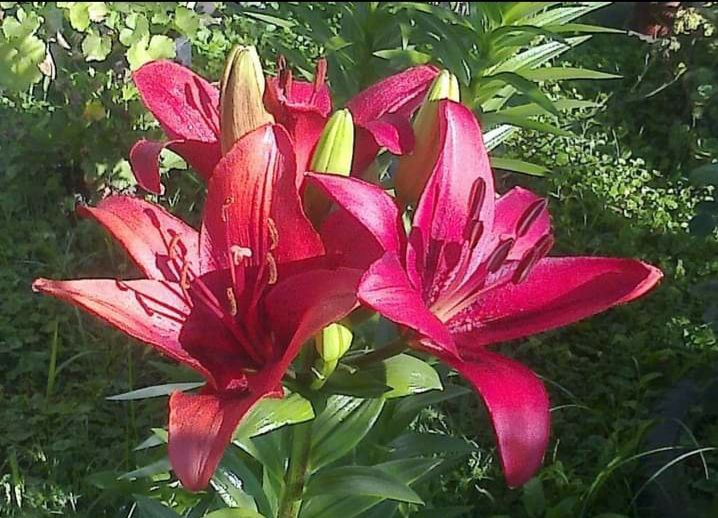 Para mi gusto las cal anchoes son las flores mas bellas, lo digo porque son fácil de plantar, no necesitan mucho riego tampoco lugares especiales, también lo que rescato de estas flores es que sus plantas no son muy grandes en su tamaño, bueno algunas si lo que hay que tener en cuenta es que son muy delicadas, también se las puede plantar, varias de diferentes colores y todas juntas que crecen todas, siempre y cuando le sepamos cuidar en todo sentido, como por ejemplo el riego, el mismo debe ser muy moderado, si no dichas plantas se marchitan y se secan.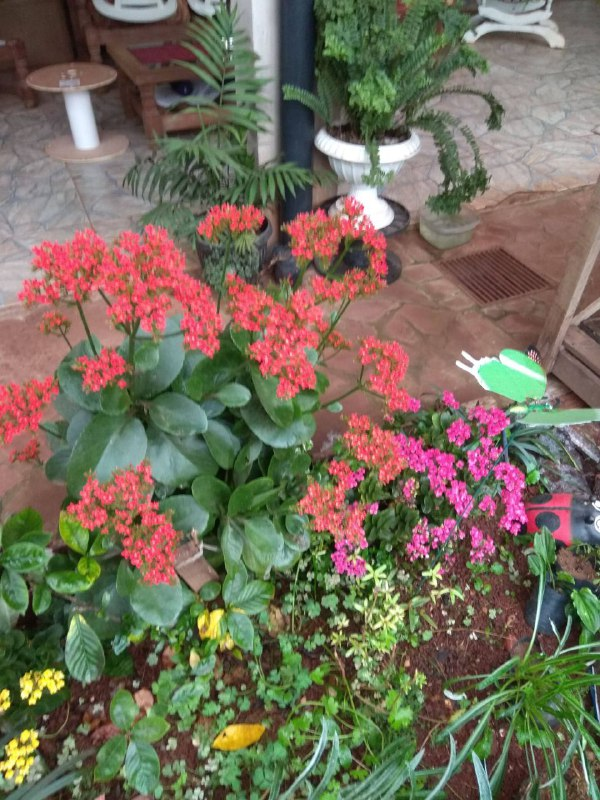 De esta manera culmino con este post, enseñándoles algunas de las plantas de flores de mi jardín, y si les agrado las mismas, es muy fácil de cuidarlas para que florezcan de esta manera, así que quedo a la espera de sus comentarios.
MUCHAS GRACIAS POR LEERME Y SEGUIRME, QUE TENGAN UN BUEN VIERNES.
TRANSLATED INTO ENGLISH
Hello, as it is known every year, we have the beginning of spring,, the same is the time of the year where nature makes itself seen exhibiting in that way its colorful flowers and the green of the vegetation, thus giving a beautiful landscape in all its splendor.
One of those landscapes is in my garden, most of the plants are showing their colorful flowers, as you can see in the picture.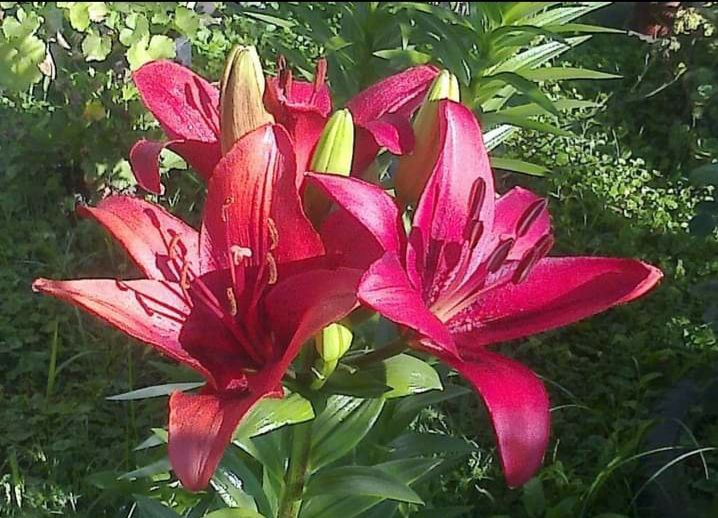 For my taste the lime anchoes are the most beautiful flowers, I say this because they are easy to plant, do not need much watering nor special places, also what I rescue from these flowers is that their plants are not very large in size, well some if what you have to take into account is that they are very delicate, you can also plant them, several of different colors and all together that grow all, as long as we know how to take care in every way, such as irrigation, the same should be very moderate, otherwise these plants wither and dry up.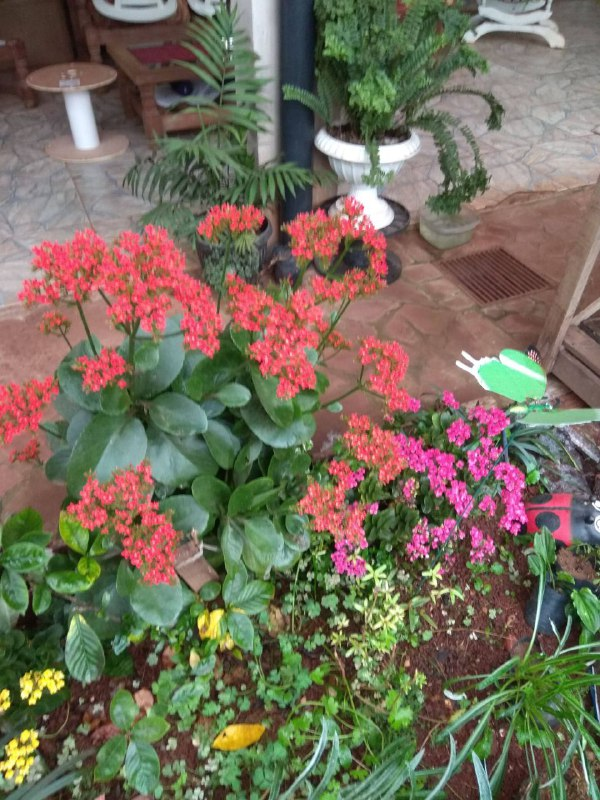 In this way I finish this post, showing you some of the flowering plants in my garden, and if you like them, it is very easy to take care of them so that they bloom in this way, so I am waiting for your comments.
THANK YOU VERY MUCH FOR READING AND FOLLOWING ME, HAVE A NICE FRIDAY.