Bueno como sabemos llega la temporada de cada fruta y como verán esta es de la palta o aguacate, el árbol que tengo en casa en mi jardín mas precisamente es el responsable de esta gigantes paltas, que con las mismas se pueden elaborar varias comidas y la preferida para mi es en las ensaladas, es una fruta con muchos nutrientes, también se puede elaborar el huacamole, que es ideal para acompañar también varias comidas.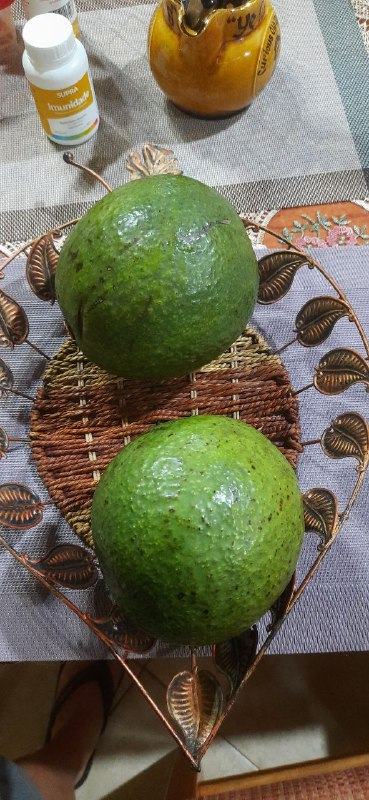 Se preguntaran si son de verdad y si son de verdad, lo que pasa que si a una planta como en este caso de la palta, la cuidamos le brindamos amor,, la regamos, la limpiamos de insectos invasores, como pulgones, gusanos, caracoles, etc., el remedio ideal para todo esto es el siguiente, cuando degustamos una fruta de banana, su cascara luego de tener varias, la hervimos, dejamos que se enfrié , luego esto lo rociamos sobre las plantas , es muy eficaz, además a las plantas le da mucha fuerza para crecer y par dar sus frutos.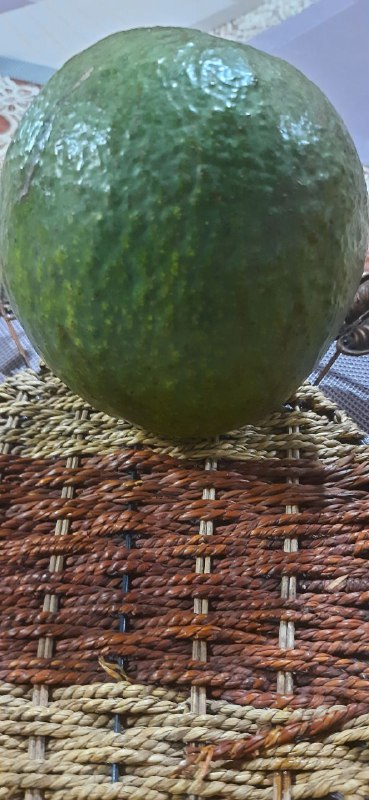 Es asombrosa como salieron este año, estas son casi tres de las que salieron el año pasado, la verdad de haberles gustado esta paltas, no dejen de enviar sus comentarios.
MUCHAS GRACIAS POR SEGUIRME Y LEERME.
TRANSLATED INTO ENGLISH
Well as we know comes the season of each fruit and as you will see this is the avocado or avocado, the tree that I have at home in my garden more precisely is responsible for this giant avocado, with the same can be made several meals and the favorite for me is in salads, it is a fruit with many nutrients, you can also make huacamole, which is ideal to accompany several meals.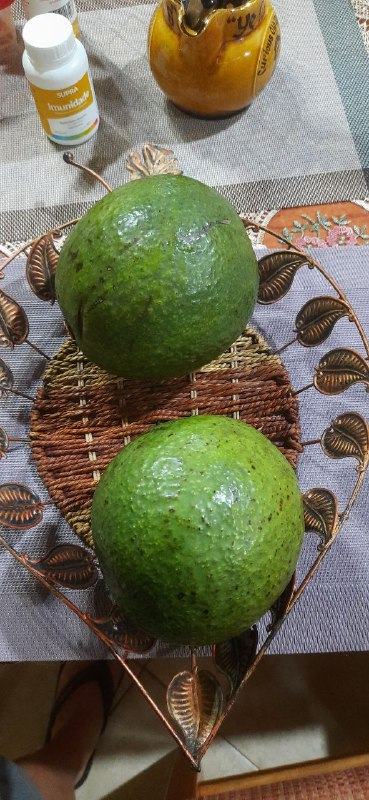 You may wonder if they are real and if they are real, what happens if a plant as in this case of avocado, we take care of it, we give it love, we water it, we clean it of invading insects, such as aphids, worms, snails, etc., the ideal remedy for all this is the following, when we taste a banana fruit, its peel after having several, we boil it, we let it cool down, then we spray it on the plants, it is very effective, it also gives the plants a lot of strength to grow and give their fruits.
It is amazing how they came out this year, these are almost three of the ones that came out last year, if you liked these avocados, please send me your comments.
THANK YOU VERY MUCH FOR FOLLOWING AND READING ME.