Buenos días a todos, recorriendo el jardín me fue loable observar una flor tan pequeña que se me cruzo por la cabeza, para efectuar un nuevo post, como se puede ver en la foto, la misma salió de de entre unos arbusto, la cual por su color el que asimile con el color de un club deportivo muy conocido en argentina CLUB ATLETICO BOCA JUNIORS, el famoso club de un grande del futbol, DIEGO ARMANDO MARADONA, también su presidente, fue presidente de la nacion ARGENTINA, el sr. MAURICIO MACRI, lo digo por el color azul y amarillo en el centro, pero lo que destaco es esa forma de antena que tiene en el centro, la misma se eleva luego se dobla y esta incrustada en la flor, también de la manera que tome esta foto si observamos bien se asemeja a una mariposa volando o sea con sus alas desplegadas, podemos ver a sus alrededor la gramilla del pasto, lo digo para comparar dicha flor de lo pequeña que es.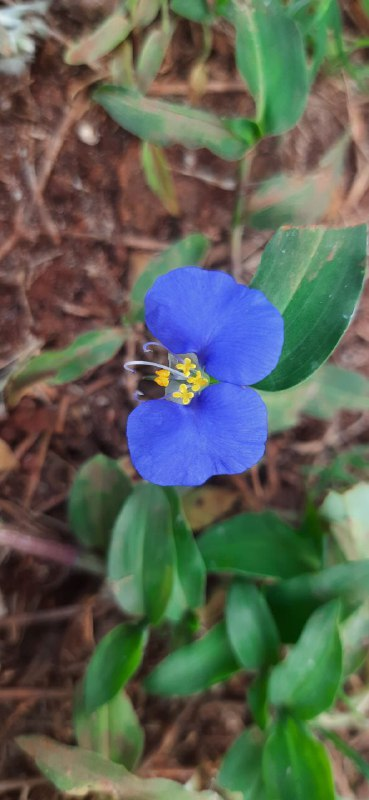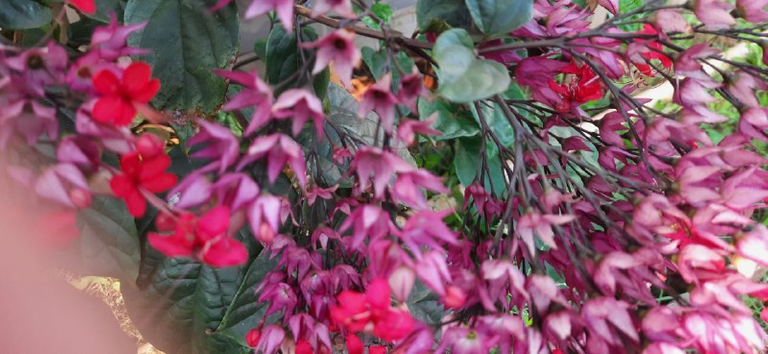 Bueno luego esta esta otra, que la verdad sus colores variados son una belleza, rojo, lila, blanco y rosada todo en la misma planta, la cual, un día ordenando y limpiando el jardín, encontré un arbusto el cual me llamo la atención también, el mismo no se parecía a ningún arbusto conocido o hierbas, Hera un color verde apagado, pocas hojas y muy alto el tallo, dando la impresión de que podría ser una planta grande, pero grande fue mi sorpresa que cuando llego la primavera, comenzó a largar pimpollos por ende las flores que ven en las fotos, me agrado tanto y ahora es una de las plantas que mas cuido y admiro por la belleza que herradla, hermoseando el jardín de mi casa.
Lo que quiero comentar y destacar es la labor de la NATURALEZA, quien diría que arbusto o maleza insignificante como estas dos plantas nos sorprendería con tanta belleza.
Así que antes de proceder a quitar un arbusto de nuestro jardín, consideremos todo esto, que para mis fue una gran sorpresa, por lo tanto me resta quedar a la espera de sus comentarios.
MUCHAS GRACIAS POR SEGUIRME Y LEERME.
TRANSLATED INTO ENGLISH.
Good morning everyone, walking through the garden I was praiseworthy to observe such a small flower that crossed my mind, to make a new post, as you can see in the photo, it came out of a bush, which by its color I assimilated with the color of a well-known sports club in Argentina CLUB ATLETICO BOCA JUNIORS, the famous club of a great soccer, DIEGO ARMANDO MARADONA, also its president, was president of the nation ARGENTINA, Mr. MAURICIO MACRI, I say this by the color blue and yellow in the center, but what stands out is the shape of the antenna in the center, it rises then bends and is embedded with the color of a very well-known sports club in Argentina CLUB ATLETICO BOCA JUNIORS. MAURICIO MACRI, I say it for the blue and yellow color in the center, but what I emphasize is that form of antenna that has in the center, the same one rises then it is folded and this embedded in the flower, also in the way that I take this photo if we observe well it resembles a butterfly flying or with its wings unfolded, we can see to its around the grass of the pasture, I say it to compare this flower of the small thing that is.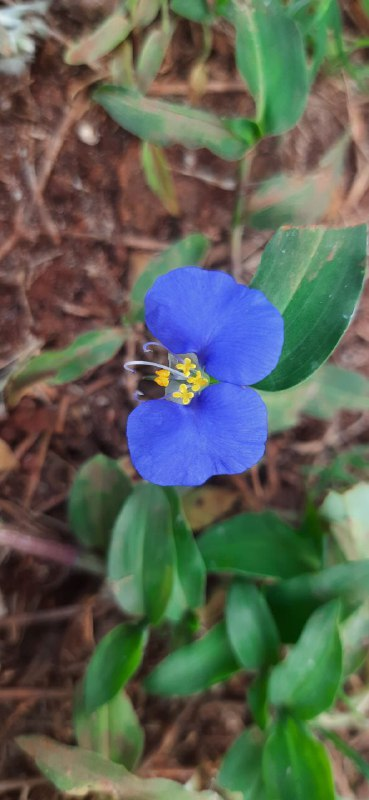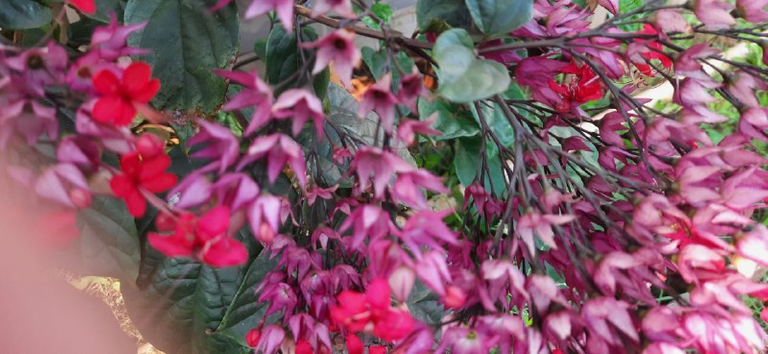 Well then there is this other one, that the truth is its varied colors are a beauty, red, lilac, white and pink all in the same plant, which, one day tidying and cleaning the garden, I found a bush which also caught my attention, it did not look like any known bush or herbs, it was a dull green color, few leaves and very high stem, giving the impression that it could be a large plant, but great was my surprise that when spring came, began to release buds hence the flowers you see in the pictures, I liked it so much and now is one of the plants that I care and admire for the beauty that herradla, beautifying the garden of my house.
What I want to comment and highlight is the work of NATURE, who would have thought that a bush or insignificant weed like these two plants would surprise us with such beauty.
So before proceeding to remove a shrub from our garden, let's consider all this, which for me was a great surprise, so it remains for me to wait for your comments.
THANK YOU VERY MUCH FOR FOLLOWING AND READING ME.