Hola, como están todos espero muy bien comenzando un día mas, con la esperanza de ver el final de esta pandemia, por eso lo mas agradable que me pasa es levantarme y ver las flores de mi jardín que por cierto y como lo están leyendo en mis post, son varias, como esta por ejemplo flor de la noche o dama de la noche, la cual se la define como arbusto, pero cultivado en nuestros jardines nos deja una hermosa imagen, lo principal es que dicha planta es de paises tropicales, como en este caso lo es PARAGUAY, el cual queda en el CENTRO DE SUD AMERICA, la verdad amigos no se imaginan la forestación a parte de ser muy selvático y frondoso existe una gran variedad de plantas de flores en el mismo.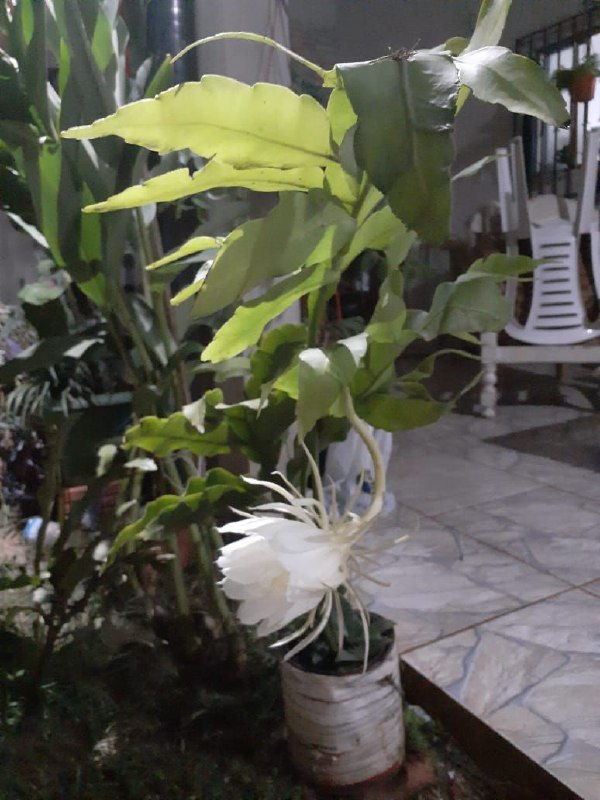 Según la leyenda de esta flor la cual lo hace solamente una ves al año o sea florece a media noche, es porque un dama o princesa justo había fallecido, se dice que varias partes del mundo, algunos dicen haber visto a la dama, esta flor cuando aparece es de color blanca, de varios pétalos muy perfumados, la misma es de unos 25 centímetros de circunferencia y su tallo de unos 11 cm. por 3 centímetros de ancho sus tallos los cuales tienen forma de paletas, también tiene propiedades curativas, se le puede extraer el extracto de la misma, los cuales son antiespasmódico, erupciones cutáneas y muy bueno también para la epilepsia.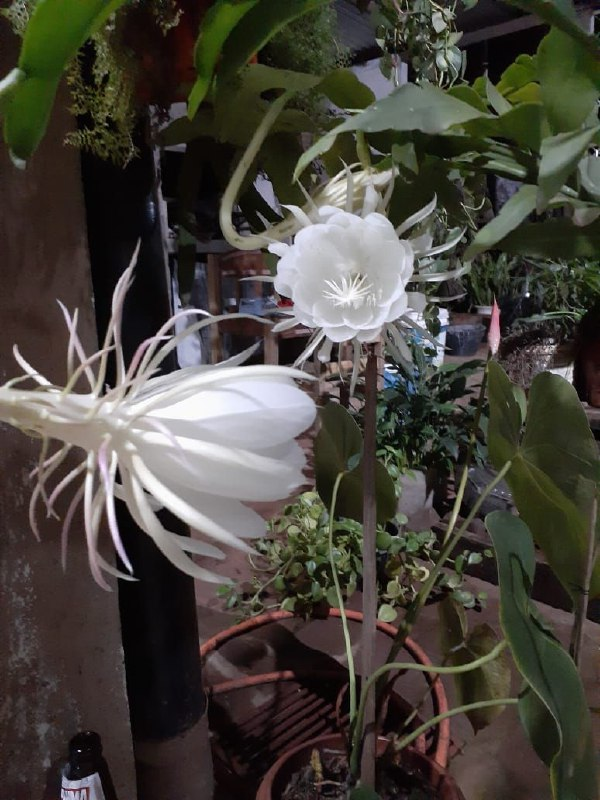 Como se puede ver amigos dicha planta tiene muchos valores, aparte de embellecer nuestro jardín y de perfumarlo, así que les dejo todo lo que escribí en este post, referente a dicha planta, esperando de ustedes sus comentarios.
MUCHAS GRACIAS POR LEERME Y SEGUIRME, QUE PASEN UN BUEN DIA.
TRANSLATED INTO ENGLISH
Hello, as you are all I hope very well starting another day, hoping to see the end of this pandemic, so the most pleasant thing that happens to me is to get up and see the flowers in my garden that by the way and as you are reading in my posts, there are several, such as this for example flower of the night or lady of the night, which is defined as a shrub, but grown in our gardens leaves us a beautiful image, the main thing is that this plant is from tropical countries, as in this case is PARAGUAY, which is in the CENTER OF SOUTH AMERICA, the truth friends do not imagine the forestation apart from being very jungle and lush there is a variety of flowering plants in it.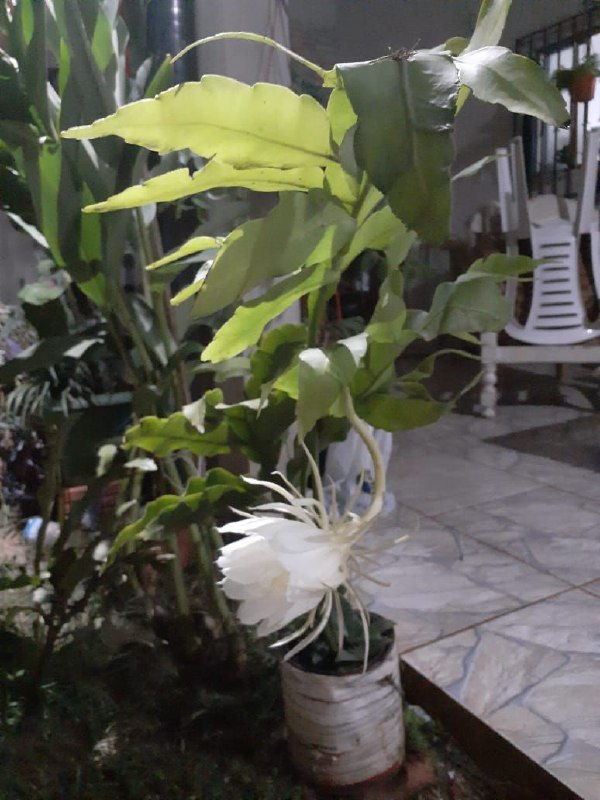 According to the legend of this flower which does it only once a year or blooms at midnight, is because a lady or princess just had died, it is said that various parts of the world, some say they have seen the lady, this flower when it appears is white, with several very fragrant petals, the same is about 25 centimeters in circumference and its stem about 11 cm. It also has healing properties, you can extract the extract of the same, which are antispasmodic, skin rashes and also very good for epilepsy.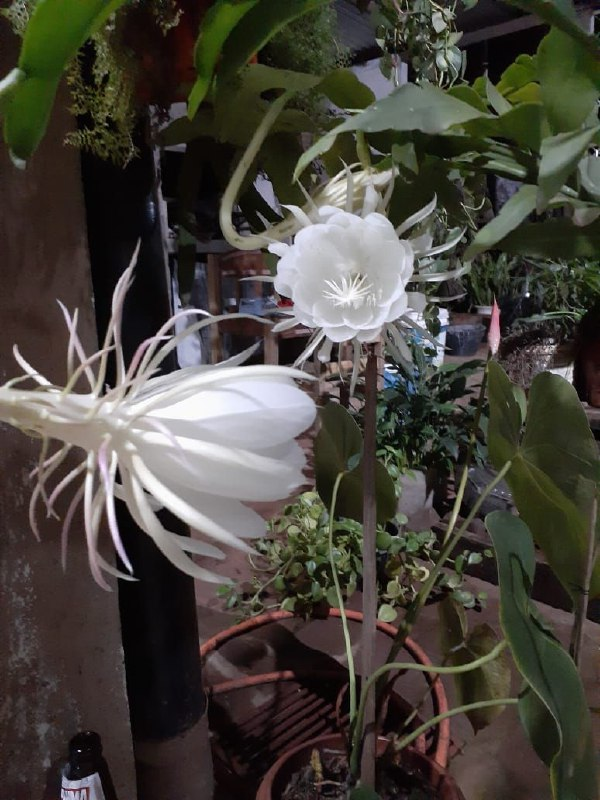 As you can see friends this plant has many values, apart from beautifying our garden and perfuming it, so I leave you everything I wrote in this post, referring to this plant, waiting for your comments.
THANK YOU VERY MUCH FOR READING AND FOLLOWING ME, HAVE A NICE DAY.