Hola, tengan todos muy buenos días, hoy la verdad me sorprendió al mirar el sol, el mismo se hallaba con una aureola de color amarronada a blanco en los contornos con un brillo excelente y en el centro un color blanco brilloso como si fuera una luz encendida, como podemos ver el circulo es perfecto, es por eso como siempre digo la MADRE NATURALEZA, es lo mas grande que creo nuestro señor DIOS, también en ese momento es como que el día se iba transformando de nublado a claro como un acontecimiento único.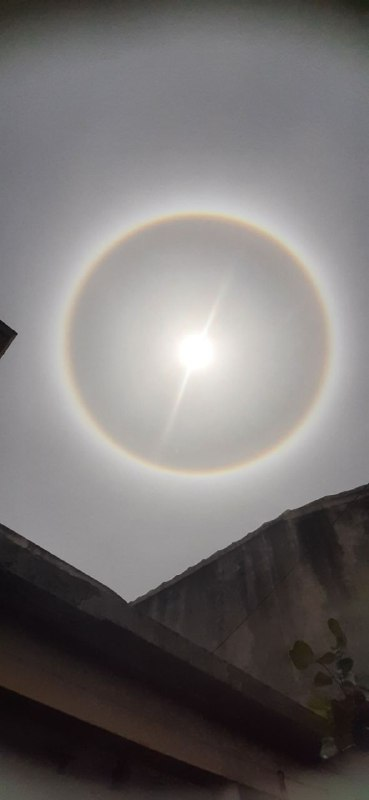 Así que amigos a veces la naturaleza nos sorprende como lo fue esta eclipse solar, este fenómeno muy pocas veces lo pude disfrutar como esta ves, por varios motivos, trabajo, no estar en el momento adecuado, por estar viajando etc.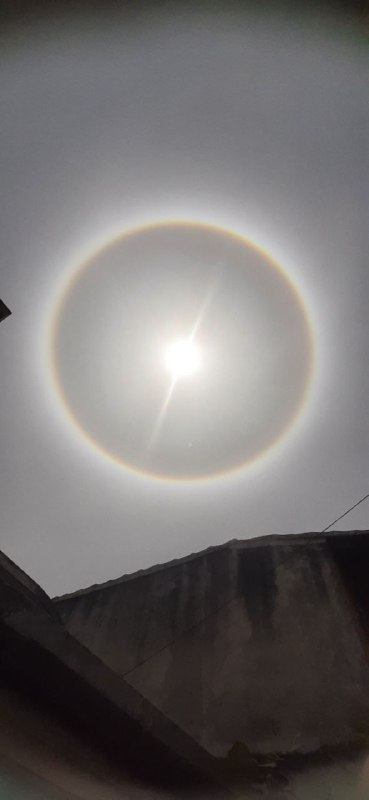 De tal manera que si se presenta esta eclipse solar, lo debemos aprovechar al máximo, por la verdad no se ve todos los días y este post les agrado no dejen de enviar sus comentarios.
MUCHAS GRACIAS POR SEGUIRME Y LEERME.
TRANSLATED INTO ENGLISH
Hello, have all very good morning, today the truth surprised me to look at the sun, it was with a halo of brownish to white in the contours with an excellent brightness and in the center a bright white color as if it were a light on, as we can see the circle is perfect, that's why as I always say the MOTHER NATURE, is the greatest thing that created our Lord GOD, also at that time is like the day was transforming from cloudy to clear as a unique event.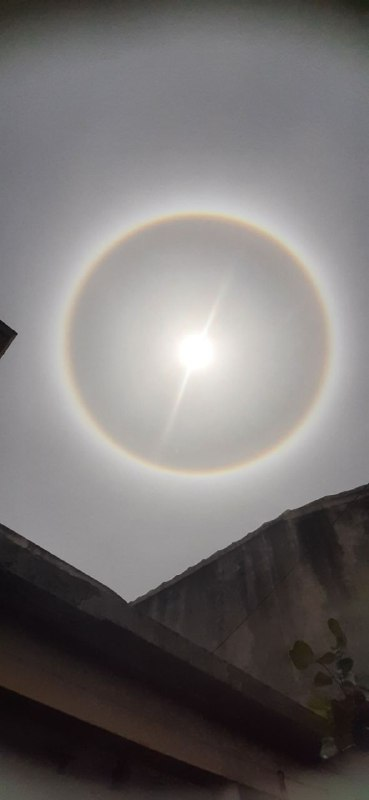 So friends sometimes nature surprises us as it was this solar eclipse, this phenomenon very rarely I could enjoy it as this time, for various reasons, work, not being at the right time, being traveling etc..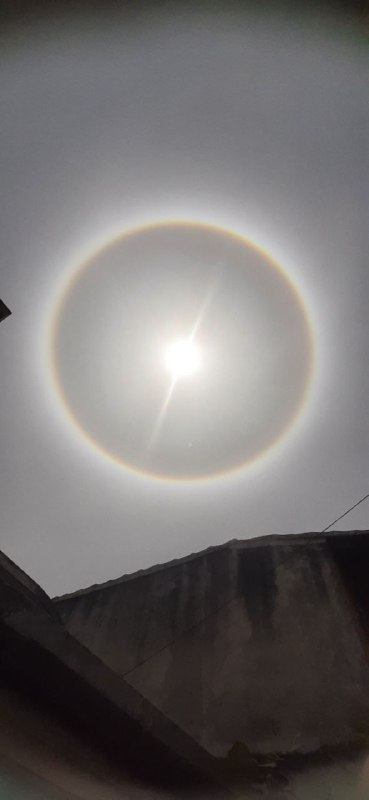 So if this solar eclipse is presented, we must make the most of it, because the truth is not seen every day and you liked this post do not stop sending your comments.
THANK YOU VERY MUCH FOR FOLLOWING AND READING ME.