Hola a todos como habían visto en mi post anterior, referente a las pantas de flores de mi jardín, como pueden no solamente flores si no que también hay crasas, cactus y suculentas , es una variedad de todas ellas, porque de esa forma el jardín queda muy bello mas cuando resaltan al florecer.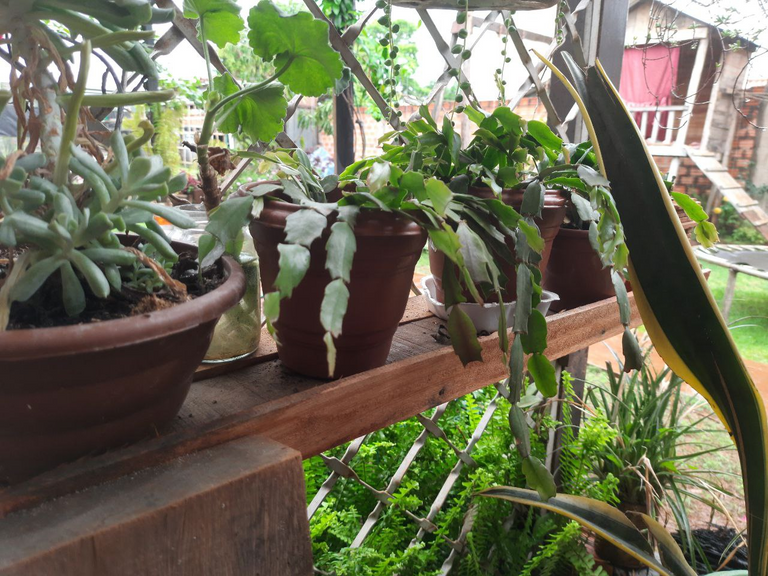 Alguna están sobre estantes que he preparado sobre las rejas, como estantes, lo cual es un lugar seguro y cómodo para colocar dichas plantes.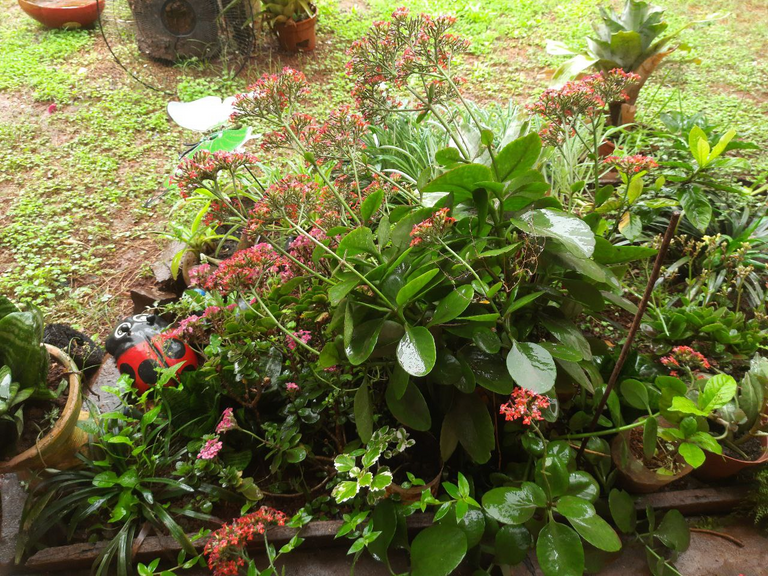 Otras están plantadas sobre la tierra, como se puede observar hay una planta de jazmín, la cual se encuentra en el centro del cantero, cuando todo florece es un hermoso cuadro que se puede deleitar uno mirándolo, por lo hermosas que son.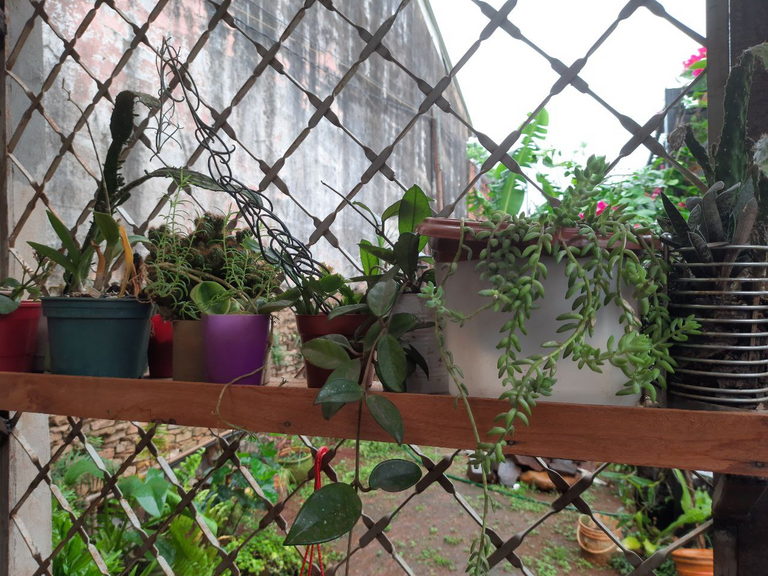 Los cactus con el verde que resaltan dejan ver el contraste con las suculentas y las crasas, los hay de varios modelos y de varios tamaños, la verdad fue una buena iniciativa las de soldar sobre las rejas para colocar los estantes donde coloco las macetas varias.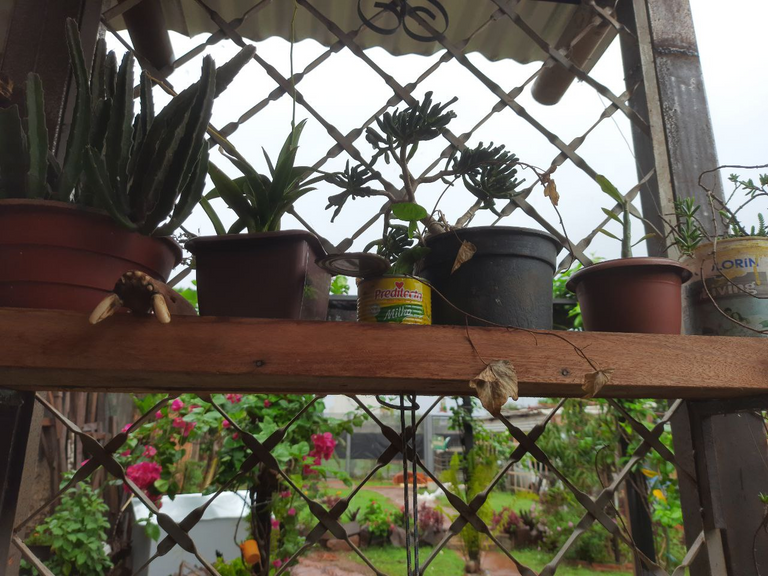 La verdad que la tierra de este hermoso pais-PARAGUAY- es muy especial al ser colorada porque contiene mucho hierro entonces el humus hace que todo lo que se siembre o se plante crece muy bien y rápido, por ejemplo estas plantas de flores.
Una ves mas, destaco un poco de belleza que nos regala la MADRE NATURALEZA, por lo tanto si es de sus agrados las mismas no dejen de enviar sus comentarios y votos.
GRACIAS POR LEERME Y SEGUIRME, QUE DISFRUTEN EL FIN DE SEMANA.
TRANSLATED INTO ENGLISH.
Hello everyone as you had seen in my previous post, concerning the flower beds in my garden, as you can not only flowers but there are also succulents, cacti and succulents, is a variety of all of them, because that way the garden is very beautiful but when they stand out when they bloom.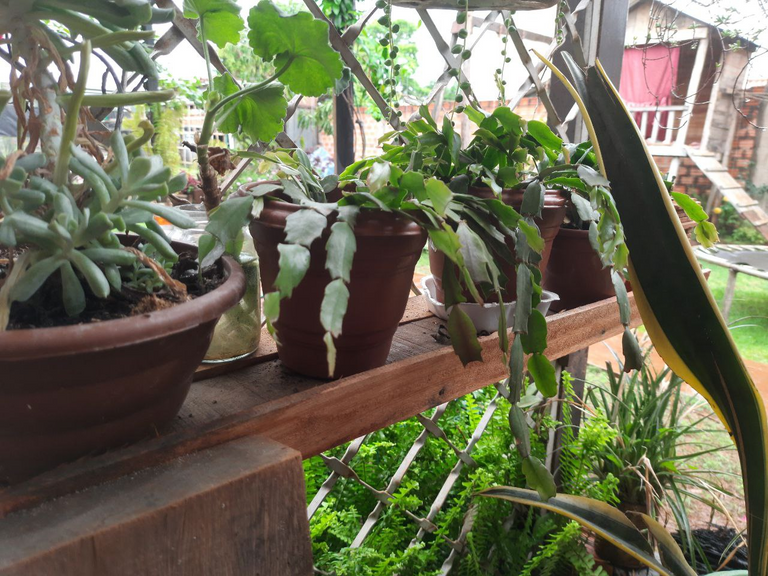 Some of them are on shelves that I have prepared on the railings, as shelves, which is a safe and comfortable place to place these plants.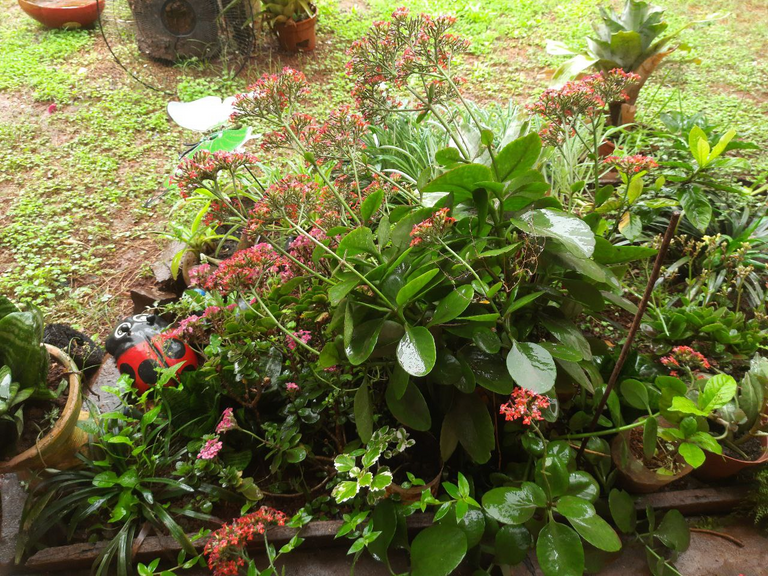 Others are planted on the ground, as you can see there is a jasmine plant, which is in the center of the flower bed, when everything blooms it is a beautiful picture that you can delight yourself looking at it, because of how beautiful they are.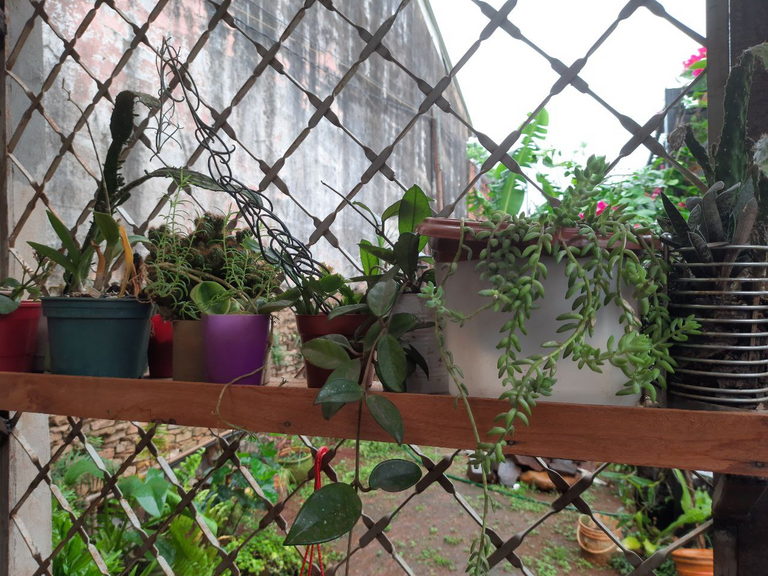 The cactus with the green that stand out let see the contrast with the succulents and the crassas, there are of several models and of several sizes, the truth was a good initiative to weld on the grids to place the shelves where I place the several pots.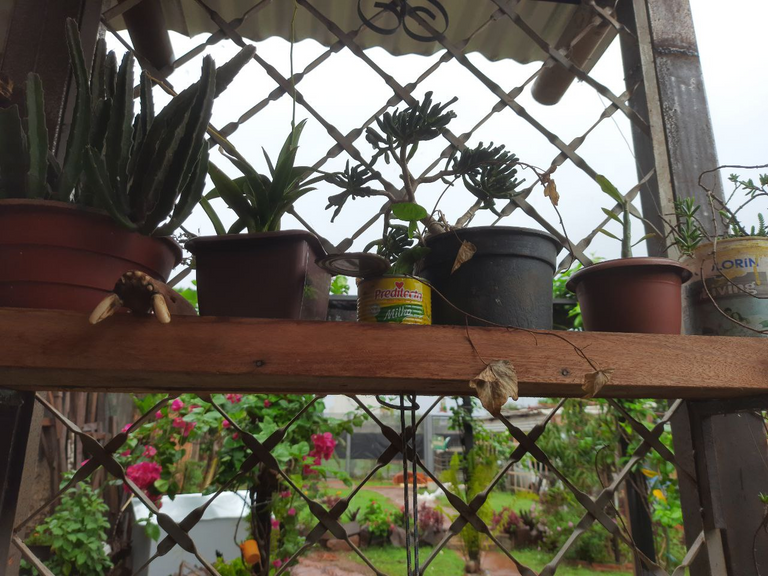 The truth is that the soil of this beautiful country-PARAGUAY- is very special as it is red because it contains a lot of iron so the humus makes everything that is sown or planted grow very well and fast, for example these flowering plants.
Once again, I highlight a bit of beauty that MOTHER NATURE gives us, so if you like them do not fail to send your comments and votes.
THANK YOU FOR READING AND FOLLOWING ME, ENJOY THE WEEKEND.