Buenos días a todos, a veces no hacemos caso a nuestras esposas como fue mi caso, por el hecho de que me decía que colocara la soga para tender la ropa después de ser lavada, es ahí cuando me propuse a fabricarle algo cómodo y que le de un buen resultado en el secado de las prendas, lo primero fue ejecutar el proyecto de como lo fabricaría, el tiempo, el material y en las condiciones en que lo haría, así que puse mano a la obra, comenzando a cortar todas las medidas que necesitaría, para luego ir soldando dichos caños.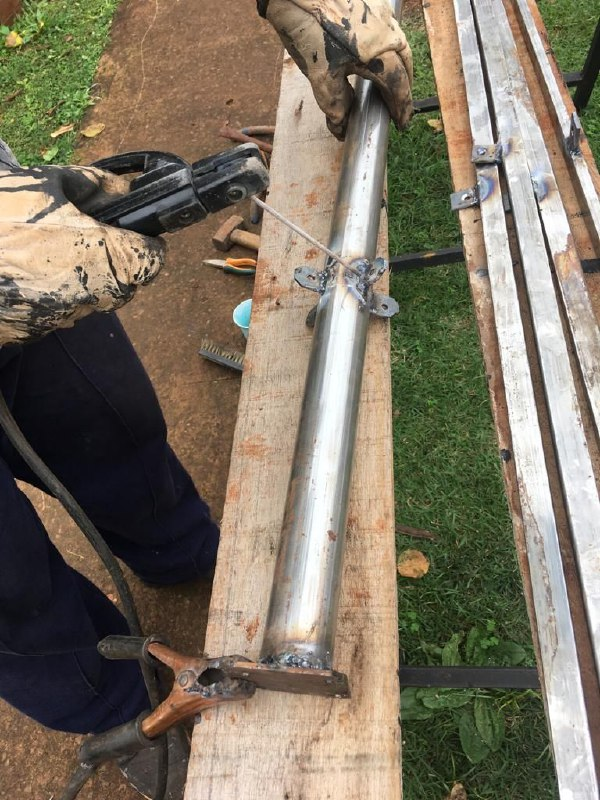 El caño que se ve en esta foto, seria el caño principal de dicho tender, el mismo tiene una medida de 2 metros, primero coloque la tapa en la parte de arriba, con 4 agujeros, donde se engancha los soportes de los brazos y mas abajo las orejas donde se engancha dichos brazos,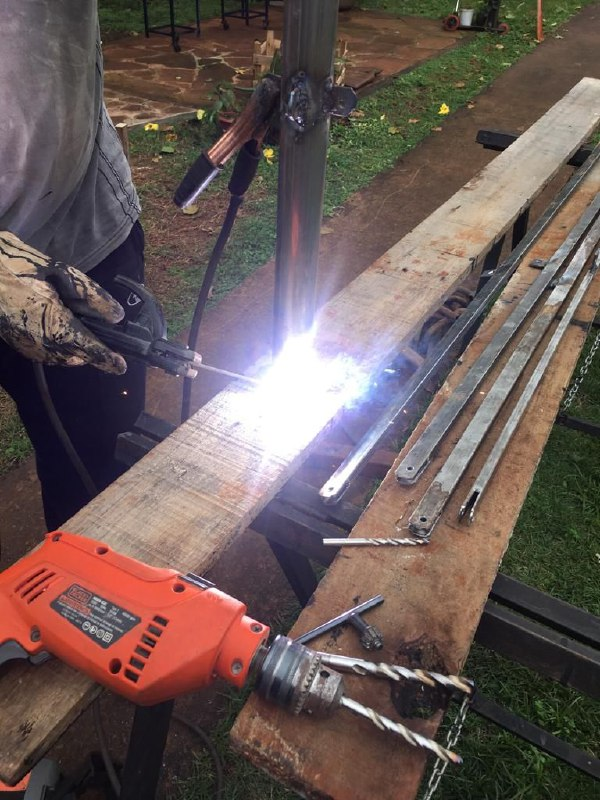 Acá podemos ver como va quedando la parte de la tapa, con los 4 agujeros y dichas orejas con sus agujeros también, por supuesto con una medida prudencial.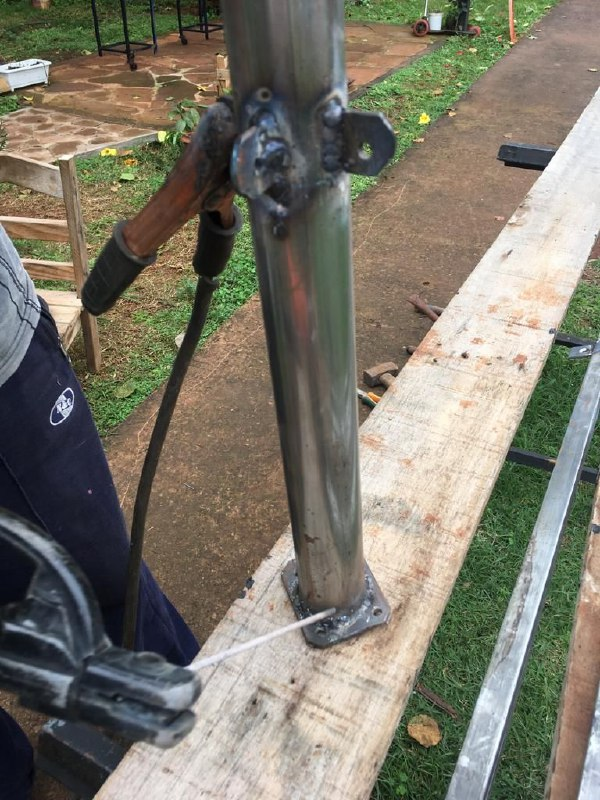 Terminando con el caño principal, luego de soldar los enganches, seguí con la soldadura de los brazos, en total son cuatro los mismos y con 5 agujeros cada uno que seria por donde pasa la soga en donde se abrocharía las prendas para que se sequen con el sol. o sea que siempre el secado natural es lo mas conveniente.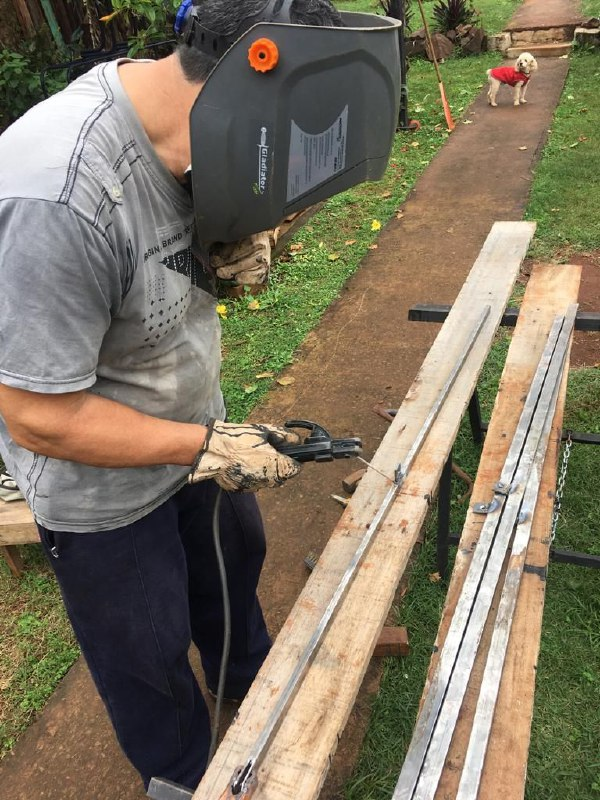 Luego de soldar las partes que correspondían a los brazos, el siguiente paso es efectuar los agujeros por donde pasaría la soga, primero se paso una mecha de una medida chica, luego se agranda el agujero, para que quede de la medida deseada.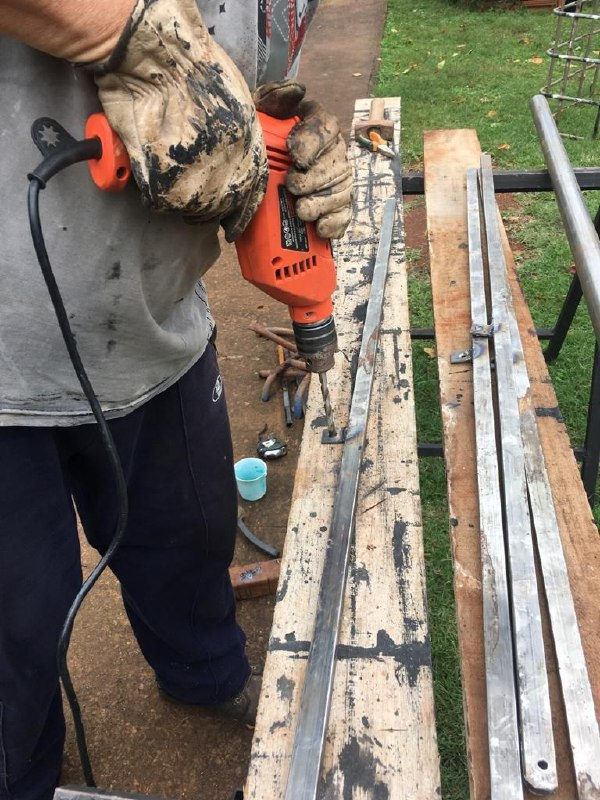 La verdad amigos que esta idea me surgió por la noche mientras dormía, al despertar por la mañana tiene bien claro lo que tenia que fabricar y por supuesto amigos como digo siempre si todo lo que hacemos lo hacemos con amor y perseverancia, sale bien, en los siguientes post y publicaciones seguiré comentando referente a la fabricación del tender
MUCHAS GRACIAS POR SEGUIRME Y LEERME, QUE TENGAN UN EXCELENTE DIA.
TRANSLATED INTO ENGLISH.
Good morning everyone, sometimes we do not listen to our wives as was my case, by the fact that she told me to place the rope to hang clothes after being washed, that's when I decided to make something comfortable and that will give a good result in the drying of the clothes, the first thing was to run the project of how it would manufacture, time, material and the conditions in which it would, so I got down to work, starting to cut all the measures that would need, and then go welding these pipes.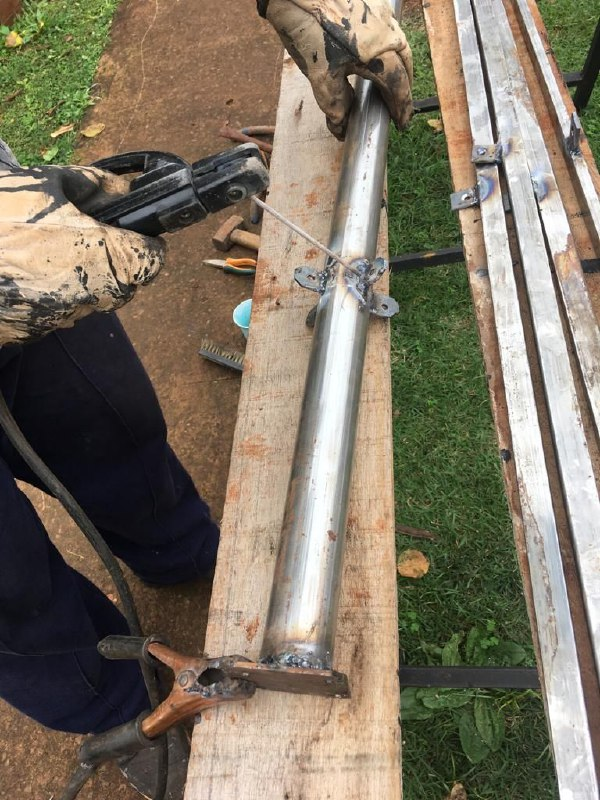 The pipe that you can see in this photo, would be the main pipe of this tender, it has a measure of 2 meters, first I put the lid on the top, with 4 holes, where the arm supports are hooked and below the ears where the arms are hooked,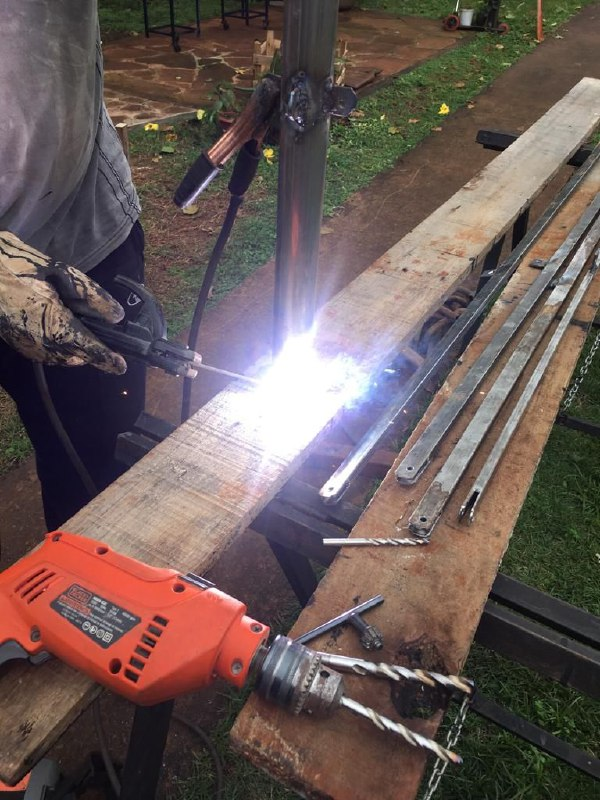 Here we can see how the part of the lid, with the 4 holes and these ears with their holes too, of course with a prudential measure.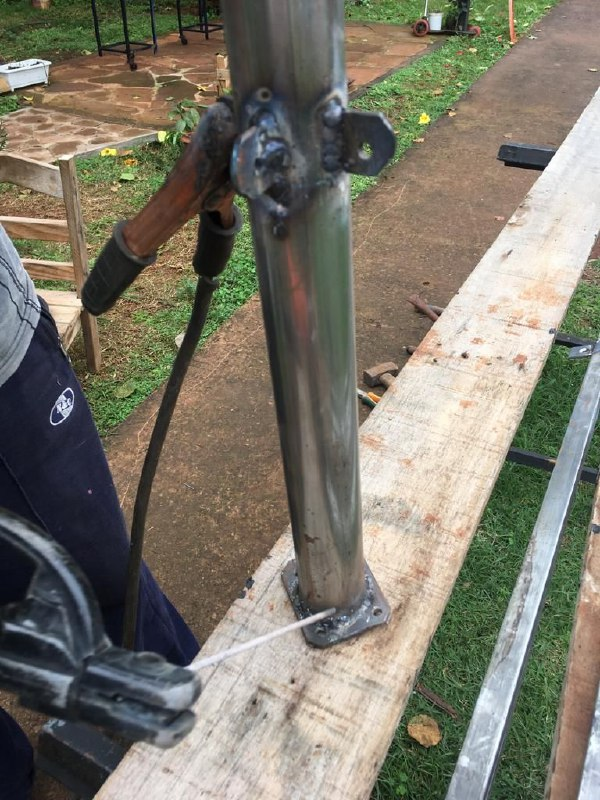 Finishing with the main pipe, after welding the hooks, I continued with the welding of the arms, in total there are four of them and with 5 holes each one that would be where the rope goes through where the garments would be fastened to dry with the sun, that is to say that the natural drying is always the most convenient.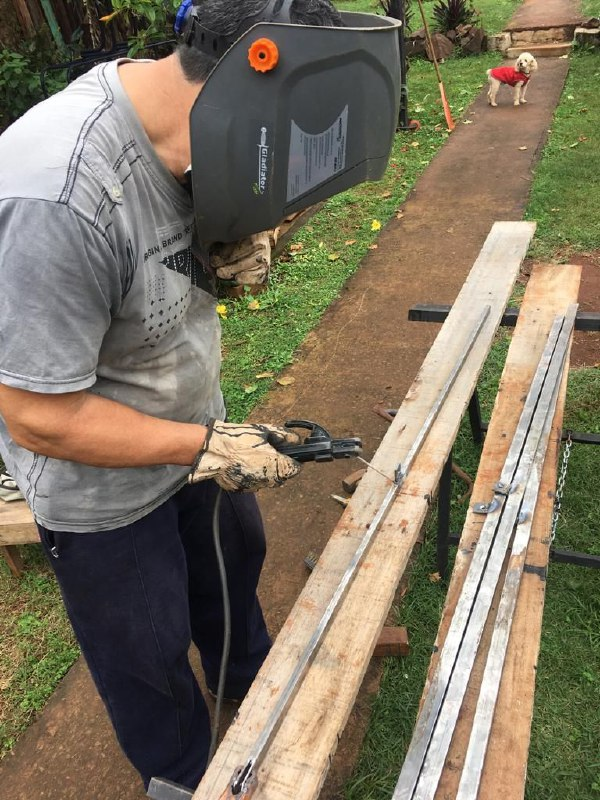 After welding the parts that correspond to the arms, the next step is to make the holes through which the rope would pass, first a small wick was passed, then the hole is enlarged, so that it is of the desired size.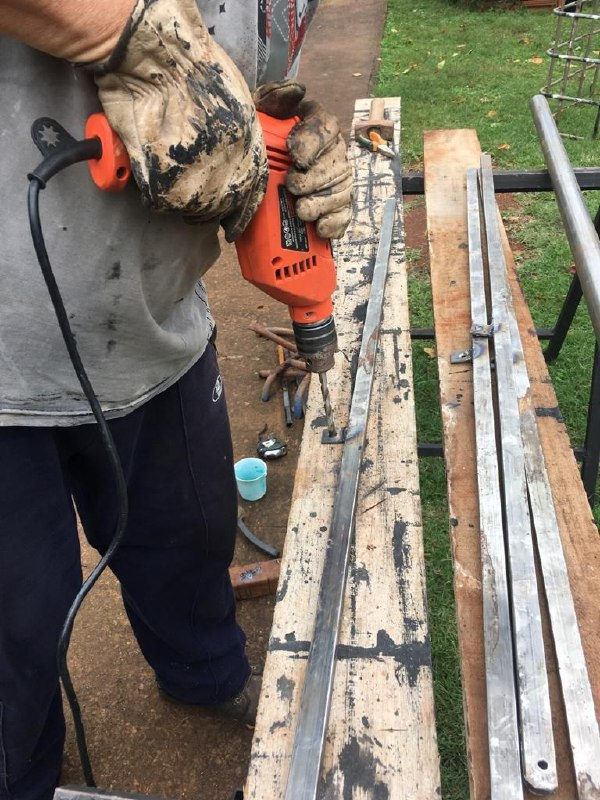 The truth friends that this idea came to me at night while I was sleeping, when I woke up in the morning it was very clear what I had to make and of course friends as I always say if everything we do we do it with love and perseverance, it comes out well, in the following post and publications I will continue commenting on the manufacture of the tender.
THANK YOU VERY MUCH FOR FOLLOWING ME AND READING ME, HAVE A GREAT DAY.