Siempre luego de pasar un excelente fin de semana, mas cuando nos juntamos, nos queda ese remordimiento de haber abusado del permitido, por lo cual es conveniente comenzar la semana, livianito como lo es en este caso, unos sa emparedados de jamón cocido y queso, con muy poca mayonesa y con pan lactal sin sal, la cantidad se ve mucha, pero como son muy livianitos, de igual manera no hay que abusar y no caer en la tentación de comerce varios.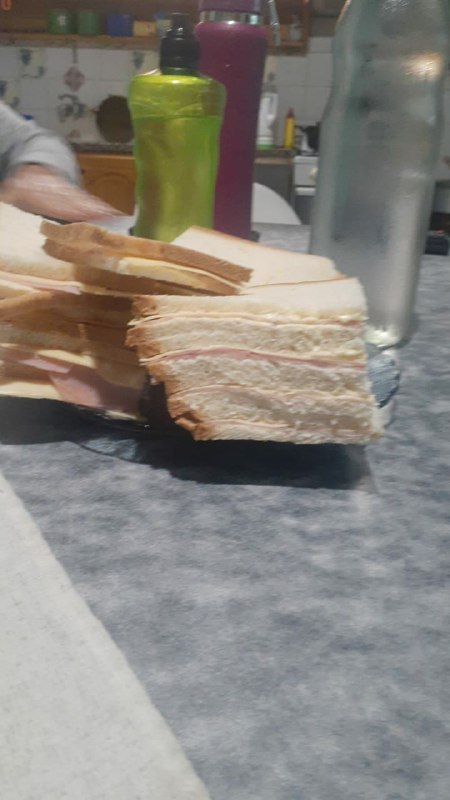 También podemos degustar lo que quedo del día anterior como en este caso, la verdad no es por menospreciar y pasar por gula amigos, pero la verdad que la comida como en este caso que queda del día anterior, para mi gusto es lo mas exquisito que existe, mas cuando de carne se trata, bueno unos pedacitos de tira de asado, y de la tortilla que se cocino junto al mismo, para aprovechar el espacio de la olla le agregue unos panes, los cuales bien calentitos son muy sabrosos.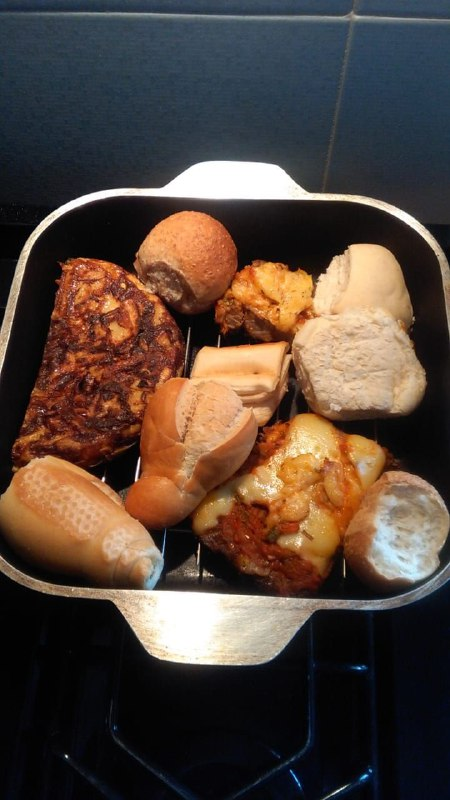 Siempre y en ocasiones de haber degustado una buena comida el día anterior lo que queda lo consumimos el siguiente día, así que si les gusto esta manera de conservar y degustar las comidas que quedan de un dia para el otro, para acompañar otras comidas, no dejen de enviar sus apreciados comentarios.
MUCHAS GRACIAS POR LEERME Y SEGUIRME.
TRANSLATED INTO ENGLISH
Always after spending a great weekend, but when we get together, we have that remorse of having abused the allowed, so it is convenient to start the week, light as it is in this case, a few sandwiches of cooked ham and cheese, with very little mayonnaise and unsalted bread without salt, the amount looks a lot, but as they are very light, just as we should not abuse and not be tempted to eat several.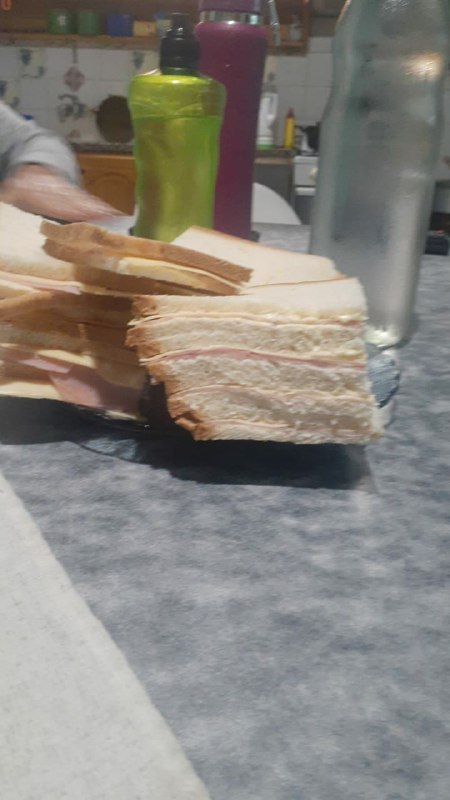 We can also taste what was left over from the previous day as in this case, the truth is not to belittle and pass for gluttony friends, but the truth is that the food as in this case that is left over from the previous day, for my taste is the most exquisite that exists, more when it comes to meat, well a few pieces of strip roast, and the tortilla that was cooked with it, to take advantage of the space of the pot I added some bread, which are very tasty.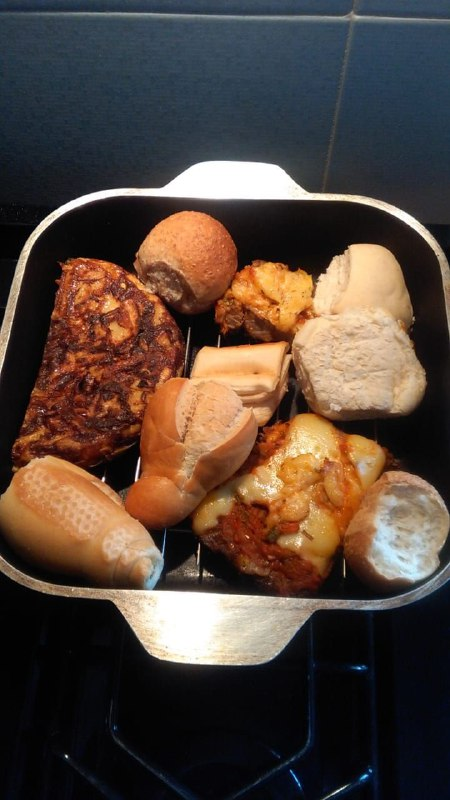 Always and sometimes after having tasted a good meal the day before, what is left is consumed the next day, so if you liked this way of preserving and tasting the food left over from one day to the next, to accompany other meals, do not hesitate to send your appreciated comments.
THANK YOU VERY MUCH FOR READING AND FOLLOWING ME.