Un tema bastante común: PROCRASTINAR y como esto afecta tus presentaciones. Piensa en algún momento en que tuviste que dar un discurso donde te jugabas todo y eso te ha producido mucha ansiedad, mi pregunta es: ¿Que ha sido lo primero que se te ocurrió cuando tuviste que realizar esa presentación?.
A fairly common theme: PROCRASTINATE and how this affects your presentations. Think of a time when you had to give a speech where you risked everything and that has caused you a lot of anxiety, my question is: What was the first thing that occurred to you when you had to make that presentation?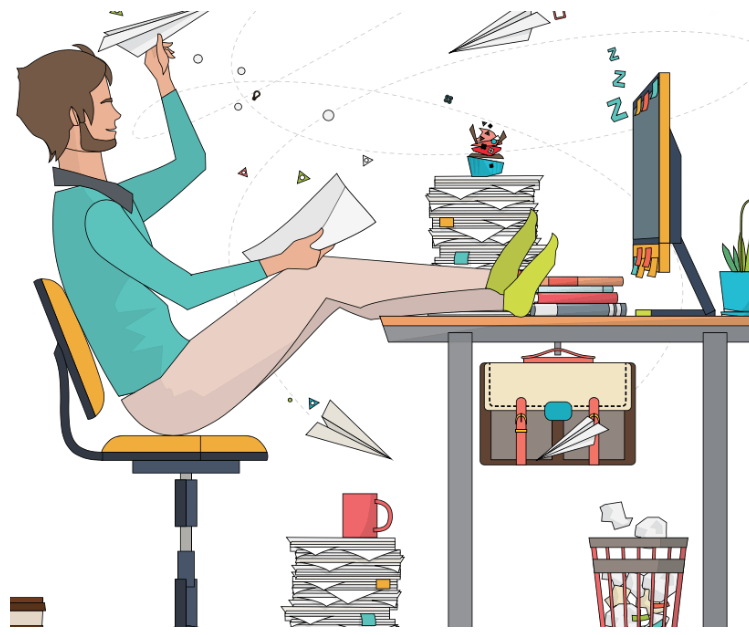 LINK
| Español | English |
| --- | --- |
| Estoy seguro que te ha surgido una sensación rara y bastante difícil de explicar, también seguro haz calculado el tiempo en que deberías hacer la presentación y te convenciste que tenías mucho tiempo por lo que dejaste el tiempo archivado para dejar esa preocupación y esa sensación, aplazas esa tarea para no sentir la ansiedad. | I'm sure that a strange feeling has arisen and quite difficult to explain, you have also surely calculated the time in which you should do the presentation and you convinced yourself that you had a lot of time so you left the time archived to leave that concern and that feeling, you postpone that task so as not to feel the anxiety. |

| Español | English |
| --- | --- |
| Cuando hablamos de procrastinar estamos hablando de aplazar una acción demasiado importante que nos produce esa sensación incómoda eligiendo otra sensación mucho mas agradable de menos relevancia. | When we talk about procrastinating, we are talking about postponing an action that is too important that produces that uncomfortable feeling by choosing another much more pleasant feeling of less relevance. |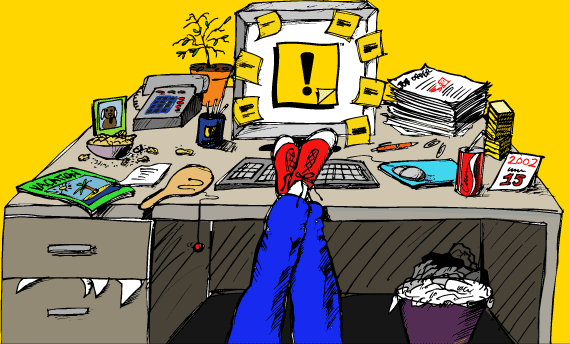 LINK
| Español | English |
| --- | --- |
| Según estudios de la universidad de San Diego, cuando nos enfrentamos con una situación que no queremos se activan en nuestro cerebro algunas partes asociadas con el dolor a lo que buscamos de manera inmediata de hacer frente a ese estímulo negativo y dirigimos nuestra atención a otra acción para evitarlo. El ejemplo mas común es cuando tenemos que hacer un trabajo inmediato y de repente encontramos mil cosas para hacer en su lugar. | According to studies from the University of San Diego, when we are faced with a situation that we do not want, some parts associated with pain are activated in our brain, which we immediately seek to cope with that negative stimulus and direct our attention to another action to avoid it. The most common example is when we have to do immediate work and suddenly we find a thousand things to do in its place. |

| Español | English |
| --- | --- |
| La procrastinación nos lleva a evadir la incomodidad mental y esto lo hacemos de manera automática de manera automática, aplazamos las tareas importantes y dejamos todos para el último minuto como para evadir la sensación incómoda. | Procrastination leads us to avoid mental discomfort and we do this automatically automatically, we postpone important tasks and leave everyone for the last minute to avoid the uncomfortable feeling. |

| Español | English |
| --- | --- |
| Esto surge generalmente cuando tenemos que realizar tareas que no nos entusiasma, cuando hay algo dentro nuestro que nos produce incomodidad. | This generally arises when we have to perform tasks that we are not excited about, when there is something inside us that causes us discomfort. |

Lo relatado en esta publicación es 100% de mi autoría, ha salido de mi cerebro por mi experiencia, fracasos y estudio de distintas fuentes. Cualquiera que quiera tomar parte de este relato puede solicitar el permiso correspondiente para hacerlo.

Diseño: Banner realizado por @egonz