Para continuar con el tema de "Hacer que oigan tus ideas" primero debemos pensar que en algún momento estaremos frente a un gran público donde tendremos que presentar algo o bien hablar de algo y que no nos suceda como Michael Bay en el año 2014 que después de que su presentación se apagara decidió salir corriendo del escenario y dejar a las 2000 personas de boca abierta.
To continue with the theme of "Make your ideas heard" we must first think that at some point we will be in front of a large public where we will have to present something or talk about something and that it does not happen to us like Michael Bay in 2014 that after his presentation was turned off he decided to run off the stage and leave the 2000 people with their mouths open.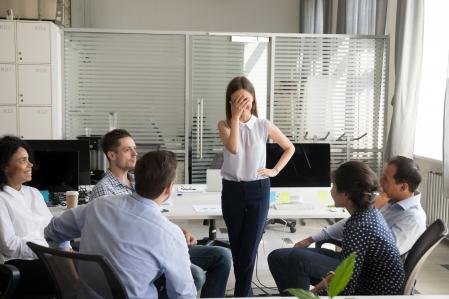 LINK

| Español | English |
| --- | --- |
| Esto suele suceder por "El miedo a hablar en público" IMAGINEMOS que estamos 1500 años atras y para dar de comer a nuestra familia debemos salir de caza, el día siguiente te levantas temprano y sales con tu lanza en mano, mientras exploras el bosque en busca de una presa se te asome en frente un león. | This usually happens because of "The fear of speaking in public" * LET US IMAGINE * that we are 1500 years behind and to feed our family we must go hunting, the next day you get up early and go out with your spear in hand, while you explore the forest in search of prey a lion appears in front of you. |

| Español | English |
| --- | --- |
| ¿Que es lo que haces en esta situación? Existes tres manera en las que puedes reaccionar y son: CORRES, LUCHAS o TE PARALIZAS, quizás sea algo difícil pensar en esto ya que vivimos en paises donde dificilmente nos enfrentaríamos ante un león. | What do you do in this situation? There are three ways in which you can react and they are: RUN, FIGHT or STOP, perhaps it is somewhat difficult to think about this since we live in countries where we would hardly face a lion. |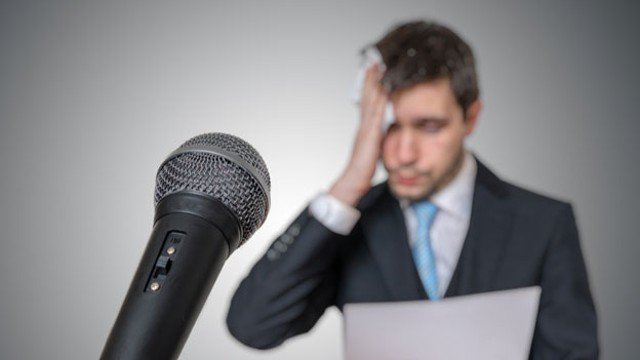 LINK
| Español | English |
| --- | --- |
| De todas maneras ante una presentación ante un gran público o alguna situación social te han subido los nervios y tu cuerpo se habría paralizado o bien habrías deseado salir corriendo, el miedo es una buena reacción ya que te ayuda a moverte con rapidez para tu supervivencia es decir nuestro instinto de supervivencia permanece intacto como la edad de piedra. En la próxima publicación veremos un poco mas de este miedo, te espero allí. | Anyway, before a presentation before a large public or some social situation, your nerves have risen and your body would have been paralyzed or you would have wanted to run away, fear is a good reaction since it helps you move quickly for your survival is say our survival instinct remains intact like the stone age. In the next post we will see a little more of this fear, I'll wait for you there. |

Lo relatado en esta publicación es 100% de mi autoría, ha salido de mi cerebro por mi experiencia, fracasos y estudio de distintas fuentes. Cualquiera que quiera tomar parte de este relato puede solicitar el permiso correspondiente para hacerlo.

Diseño: Banner realizado por @egonz