En la mayoría de los casos (Por no decir en todos) cuando estamos con alguna cuestión la mejor manera de avanzar o encontrar una solución es mediante el cuestionamiento, la formulación de preguntas que nos llevan a reflexionar y encontrar una solución.
In most cases (if not all) when we have a question, the best way to move forward or find a solution is through questioning, the formulation of questions that lead us to reflect and find a solution.

LINK

| Español | English |
| --- | --- |
| En base a esto si nos realizamos las preguntas que nos llevan a definir el objetivo de nuestra presentación seguramente nuestras probabilidades de éxito aumentarán de manera proporcional. | Based on this, if we ask ourselves the questions that lead us to define the objective of our presentation, surely our chances of success will increase proportionally. |

| Español | English |
| --- | --- |
| A continuación veremos algunas preguntas que si las respondemos de manera sincera sus respuestas pueden darnos claridad del objetivo, y todo lo que tenemos que hacer para alcanzarlo y no desviarnos en el momento de los preparativos. | Next we will see some questions that if we answer them honestly, their answers can give us clarity of the objective, and everything we have to do to achieve it and not deviate at the time of preparations. |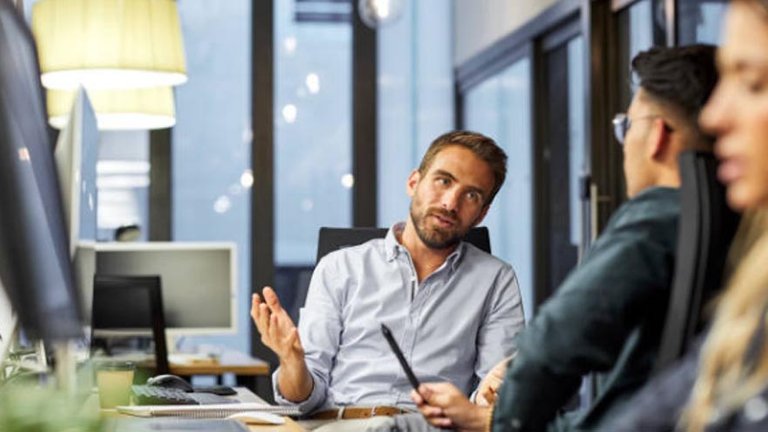 LINK
¿Que es lo que deseo conseguir con mi presentación? una respuesta sincera puede ser "Solo quiero que el jefe me de la aprobación del plan de acción".
¿Porqué razón quiero conseguir esto? Porque de esta manera podré demostrarle mi capacidad y y posicionarme no solo en la empresa, también como alguien de confianza, en el caso que no lo apruebe seguramente seguiré haciendo lo mismo.
¿Que cosa sucederá si no logro conseguirlo? Seguramente mi valía y mi permanencia dentro de la empresa estarán en juego ya que no podré dar todo mi potencial.
¿Y si SI lo consigo? Como es lo que mas me gusta podré comenzar a trabajar de inmediato, ya con todo funcionando mi jefe verá lo que valgo y obtendré su confianza.
¿Que es lo que necesito hacer para llegar a ello? Debo prepararme bien para dar mi presentación para demostrar mis capacidades y lo que esperan de mi, no decir tonterías, utilizar bien el tiempo y fijar la idea propuesta.
¿Cuales son los posibles obstáculos que se pueden presentar en mi presentación? Como es mi primer presentación los nervios pueden jugar en contra, o bien las diferencias de la manera en que vemos las cosas tanto mi jefe como yo debido a la diferencia de edad.

What do I want to achieve with my presentation? An honest answer can be "I just want the boss to give me approval of the action plan."
For what reason do I want to achieve this? Because in this way I will be able to demonstrate my ability and position myself not only in the company, but also as someone I trust, in the event that I do not approve it, I will surely continue doing the same.
What will happen if I cannot achieve it? Surely my worth and my permanence within the company will be at stake since I will not be able to give my full potential.
What if I succeed? As is what I like the most, I will be able to start working immediately. With everything working, my boss will see what I am worth and I will gain his trust.
What do I need to do to get there? I must prepare well to give my presentation to demonstrate my capabilities and what they expect of me, not to speak nonsense, use time well and fix the proposed idea.
What are the possible obstacles that may arise in my presentation? As it is my first presentation, the nerves can play against, or the differences in the way in which both my boss and I see things due to the difference in age.

| Español | English |
| --- | --- |
| Estos son algunos ejemplos de preguntas que nos pueden dar muchísima claridad y como coach lo puedo reafirmar. | These are some examples of questions that can give us a lot of clarity and as a coach I can reaffirm it. |

Lo relatado en esta publicación es 100% de mi autoría, ha salido de mi cerebro por mi experiencia, fracasos y estudio de distintas fuentes. Cualquiera que quiera tomar parte de este relato puede solicitar el permiso correspondiente para hacerlo.

Diseño: Banner realizado por @egonz