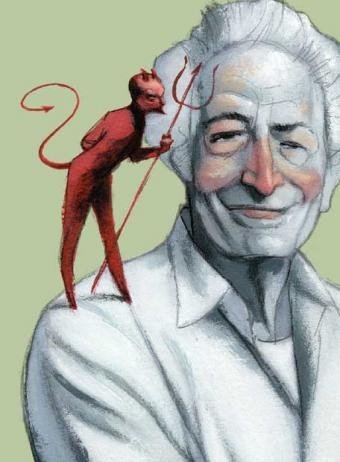 LINK
Otra de las opciones viables para hacer frente y contrarrestarlos es "REPLANTEAR LA IDEA".
Another viable option to face and counteract them is "REVIEW THE IDEA".

| Español | English |
| --- | --- |
| Rumiar son patrones de pensamientos excesivos en este sentido, ya que podemos utilizar el tiempo para pensar una y otra vez en ideas estando convencidos que de que mayor tiempo que invertimos en pensar en ello tendremos mayor apertura y seremos mas capaces de encontrar una solución. | Rumination are excessive thought patterns in this sense, since we can use the time to think over and over again about ideas being convinced that the more time we invest in thinking about it we will have more openness and we will be better able to find a solution. |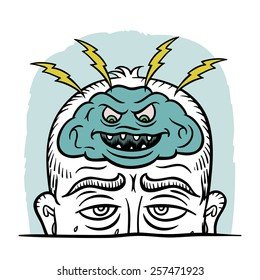 LINK
| Español | English |
| --- | --- |
| Pero de todas maneras estar así es demasiado inútil ya que NO solo nos hace perder el tiempo, también perdemos energias y muchas veces dinero. | But in any case being like this is too useless since it NOT only makes us waste time, we also lose energy and often money. |

| Español | English |
| --- | --- |
| Es por ello que la mejor opción ante esta situación es replantearnos la idea ya que este SI es el objeto de lo que rumiamos, cuestionarnos acerca de que hay de verdad en nuestros pensamientos y como una buena estrategia desecharemos poco a poco nosotros solos aquello que hemos creado en nuestras mentes mucho antes de comenzar a (Perder el tiempo, energías y dinero) en buscar una solución. | That is why the best option in this situation is to rethink the idea since this IS is the object of what we ruminate on, questioning ourselves about what is truth in our thoughts and as a good strategy we will gradually discard what we have ourselves. created in our minds long before we started (wasting time, energy and money) looking for a solution. |

Lo relatado en esta publicación es 100% de mi autoría, ha salido de mi cerebro por mi experiencia, fracasos y estudio de distintas fuentes. Cualquiera que quiera tomar parte de este relato puede solicitar el permiso correspondiente para hacerlo.

Diseño: Banner realizado por @egonz