"El miedo al QUE DIRÁN" Este es un tipo de miedo, o mejor dicho un tipo de pensamiento que todos hemos vivido en alguna medida en algun momento de nuestras vidas.
"The fear of WHAT THEY WILL SAY" This is a type of fear, or rather a type of thought that we have all experienced to some extent at some point in our lives.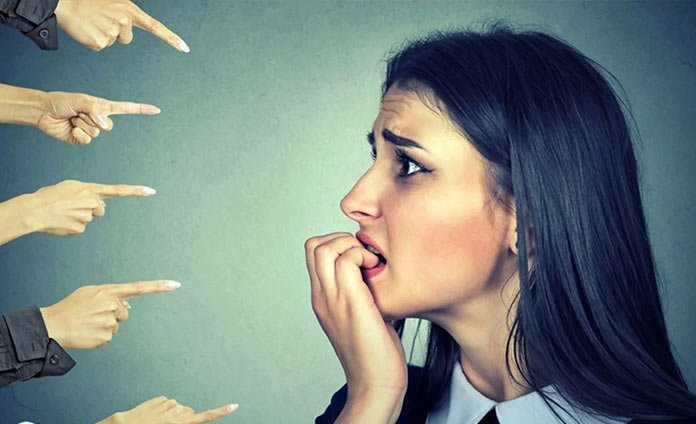 LINK

| Español | English |
| --- | --- |
| ¿Que es? Es simplemente ese proceso psicológico que nos lleva a preocuparnos cuando las personas nos miran, si lo hacen con mala intención o malos ojos, esto por la manera que nosotros pensamos acerca de nuestra vestimenta por ejemplo, también se puede dar que en el momento de tener que hablar en público tengamos el prejuicio de que "Opinen que lo hacemos mal". | What is it? It is simply that psychological process that leads us to worry when people look at us, if they do so with bad intentions or bad eyes, this because of the way we think about our clothing for example, it can also be given that at the time of having that speaking in public we have the prejudice that "They think we do it wrong." |

| Español | English |
| --- | --- |
| En este caso se trata de esos pensamientos que nos tiene al pendiente de lo que pensamos que los demás piensan de nosotros dejando de lado lo que sentimos o realmente somos. | In this case, it is about those thoughts that keep us aware of what we think others think of us, leaving aside what we feel or really are. |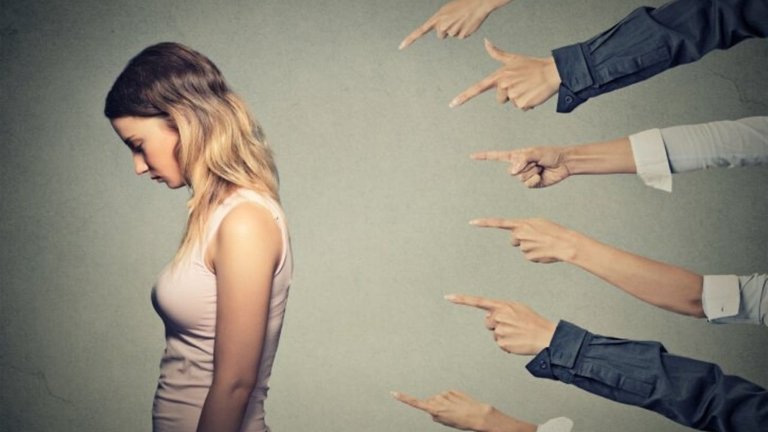 LINK
| Español | English |
| --- | --- |
| Hay al muy claro NO PODEMOS TENER CERTEZA DE SABER QUE ES LO QUE LOS DEMAS PIENSAN DE NOSOTROS ya que no podemos leer sus mentes y si así fuera no es nuestro el problema. Tener este tipo de pensamiento es darle el poder sobre nuestra persona, vemos algunos ejemplos: | There is very clear WE CANNOT BE CERTAIN OF KNOWING WHAT OTHERS THINK OF US since we cannot read their minds and if so, the problem is not ours. Having this type of thinking is giving it power over our person, we see some examples: |

| Español | English |
| --- | --- |
| "Piensan que soy tonto", "Me miran así porque soy algo chueco", "Dicen que soy muy aburrido" y así podemos traer cientos de ejemplos. | "They think I'm stupid", "They look at me like that because I'm somewhat crooked", "They say I'm very boring" and so we can bring hundreds of examples. |

Lo relatado en esta publicación es 100% de mi autoría, ha salido de mi cerebro por mi experiencia, fracasos y estudio de distintas fuentes. Cualquiera que quiera tomar parte de este relato puede solicitar el permiso correspondiente para hacerlo.

Diseño: Banner realizado por @egonz