Existe un taller donde se gestionan cantidad de pensamientos, donde se proyectan TODO tipos de pensamientos, es "Nuestra mente", aquí se proyectan ideas, imágenes, creencias como todo lo que existe en nuestras vidas, estos pensamientos pueden ser bueno o malos, pueden ser positivos o negativos.
There is a workshop where many thoughts are managed, where ALL types of thoughts are projected, it is "Our mind", here ideas, images, beliefs are projected as everything that exists in our lives, these thoughts can be good or bad, they can be positive or negative.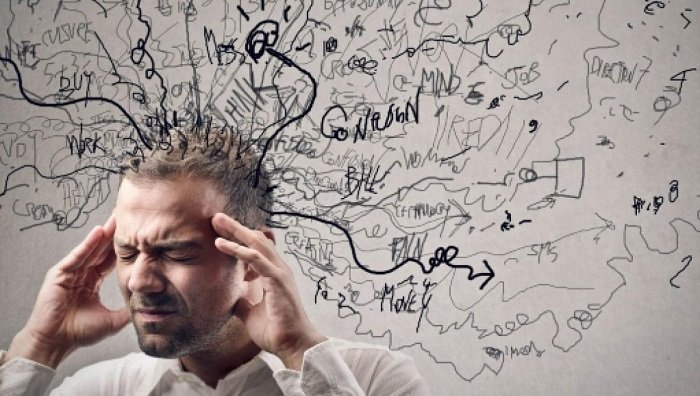 LINK

| Español | English |
| --- | --- |
| Cuando hablamos de pensamientos negativos no estamos hablando de algo patológico y mucho menos debemos pensar que quienes padecen esto o a quienes le vienen estos tipos de pensamientos es una persona pesimista. | When we talk about negative thoughts we are not talking about something pathological and much less should we think that those who suffer from this or those who come to these types of thoughts is a pessimistic person. |

| Español | English |
| --- | --- |
| Estos tipos de pensamientos son parte de nuestras mentes y es cierto, muchas veces nos traen mucho disgusto ya que hay veces que se descontrolan. | These types of thoughts are part of our minds and it is true, many times they bring us a lot of disgust since there are times they get out of control. |

| Español | English |
| --- | --- |
| Si bien los pensamientos negativos son muy variados y lo mejor es que podemos identificarlos, cuando comienzas a tener esos tipos de pensamientos de manera descontrolada se convierte en un circulo vicioso, pero EUREKA!, podemos gestionarlos para que actúen en nuestro favor. | Although negative thoughts are very varied and the best thing is that we can identify them, when you start having these types of thoughts in an uncontrolled way it becomes a vicious circle, but EUREKA !, we can manage them so that they act in our favor. |

Lo relatado en esta publicación es 100% de mi autoría, ha salido de mi cerebro por mi experiencia, fracasos y estudio de distintas fuentes. Cualquiera que quiera tomar parte de este relato puede solicitar el permiso correspondiente para hacerlo.

Diseño: Banner realizado por @egonz