LINK
En una reunión de ZOOM una de las claves importantes es establecer las acciones claras, si en nuestras reuniones queremos que se establezcan acciones concretas y claras lo importante es verbalizarlo ya que por el solo hecho de saber que es lo que hay que hacer pero no se establece quien ni cuando definitivamente no se hace nada.
En cada una de las reuniones se debes establecer los puntos que se le deben dar continuidad posteriormente, para ello debemos definir que acciones tomar y que personas lo llevarán a cabo sobretodo definir la fecha en que se realizará.
En la siguiente reunión se retoman los puntos establecidos anteriormente y se repiten las claves para no perder el tema a tratar, todo esto no solo inspirará también aumentará las posibilidades de que todo lo establecido se realice si o si.
---
ENG
---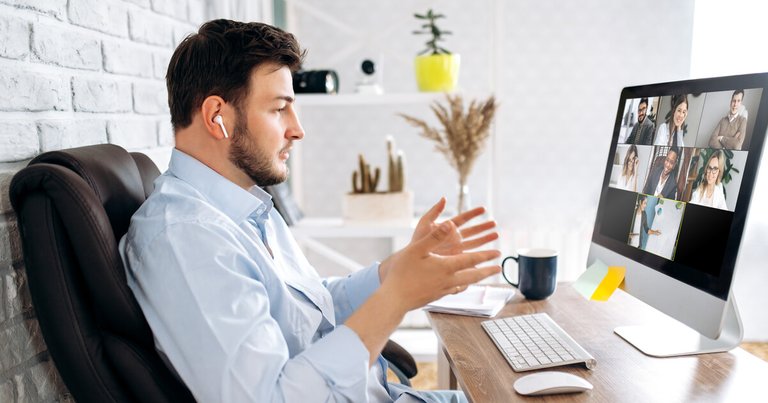 LINK
In a ZOOM meeting, one of the important keys is to establish clear actions, if in our meetings we want concrete and clear actions to be established, the important thing is to verbalize it since just by knowing what to do but not establishes who or when definitely nothing is done.
In each of the meetings you must establish the points that must be given continuity later, for this we must define what actions to take and who will carry it out, above all, define the date on which it will take place.
In the next meeting, the points previously established are retaken and the keys are repeated so as not to lose the subject to be discussed, all this will not only inspire it will also increase the chances that everything established will be carried out yes or yes.

Lo relatado en esta publicación es 100% de mi autoría, ha salido de mi cerebro por mi experiencia, fracasos y estudio de distintas fuentes. Cualquiera que quiera tomar parte de este relato puede solicitar el permiso correspondiente para hacerlo.

Diseño: Banner realizado por @egonz