Una radiografía de la preparación de una presentación importante (Cómo lo hace la mayoría).
An X-ray of the preparation of an important presentation (As most do).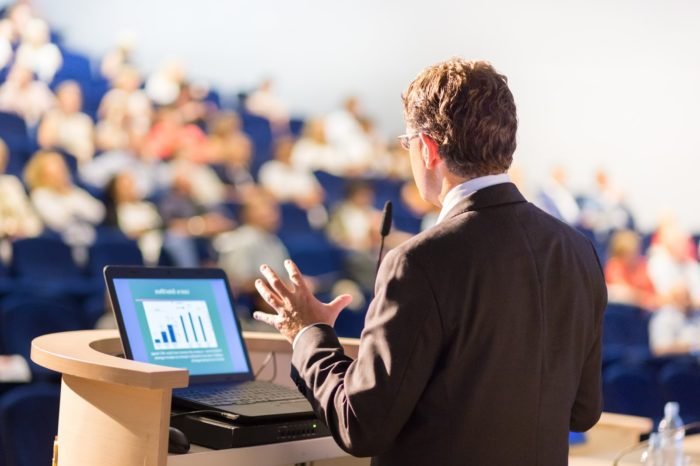 LINK

| Español | English |
| --- | --- |
| Caso en que en un día determinado nos dicen "en 15 días debes tener preparada tu presentación para exponerlo ante 20 personas de una de las mejores empresas internacionales". Así como la mayoría en ese momento el corazón comienza a latir más rápido entra una sensación incómoda en el estómago y en nuestra mente suelen pasar imágenes algo fatalista con respecto a esa presentación. | Case in which on a given day they tell us "in 15 days you must have your presentation ready to present it to 20 people from one of the best international companies". Just as the majority at that moment the heart begins to beat faster, an uncomfortable sensation enters the stomach and somewhat fatalistic images tend to pass in our minds with respect to that presentation. |

| Español | English |
| --- | --- |
| Al presentarse esa incomodidad la acción común es intentar tapar el sol con un dedo, Y como sabemos que nos faltan unos 14 días hasta ese momento encajonamos este asunto y como por arte de magia la incomodidad desaparece. | When this discomfort occurs, the common action is to try to cover the sun with a finger, And since we know that we have about 14 days left until that moment, we box this issue and as if by magic the discomfort disappears. |

| Español | English |
| --- | --- |
| En un momento determinado recibimos una llamada preguntando ¿cómo te va con esa presentación tan importante?, en ese momento nos damos cuenta que falta muy poco para ese momento de la verdad. En pocos segundos la tensión sube nos ponemos pálidos y sentimos como que el corazón quiere salir galopando por nuestras bocas ¿qué ha sucedido nos hemos olvidado de ese asunto?, tras intentar quitarlo de nuestra mente para aplacar nuestra preocupación. Desde este momento sólo contamos con pocas horas, sumado a nuestra poca experiencia sabemos que el tiempo es muy poco, la ansiedad comienza a hacer su mejor trabajo. | At a certain moment we received a call asking how are you doing with that very important presentation? At that moment we realize that there is very little left for that moment of truth. In a few seconds the tension rises we turn pale and we feel like the heart wants to gallop through our mouths. What has happened, have we forgotten about that matter? After trying to remove it from our mind to appease our concern. From this moment we only have a few hours, added to our little experience we know that time is very little, anxiety begins to do its best work. |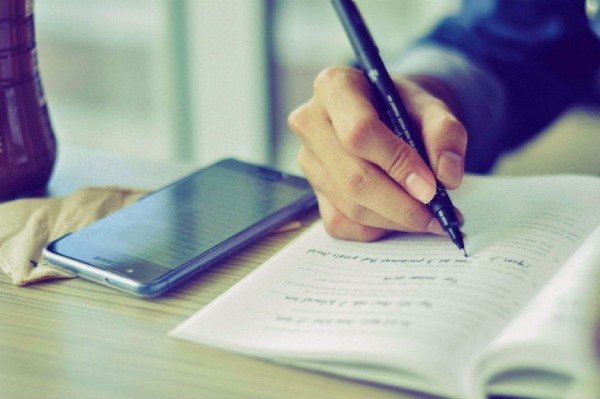 LINK
| Español | English |
| --- | --- |
| En esa misma madrugada antes de la presentación estamos terminando luchando cara a cara con el sueño y un leve dolor de cabeza terminamos como sea nuestra presentación no nos queda más energía para estar de pie entonces decidimos descansar para despertarnos al día siguiente con algo de fuerzas. | In the same morning before the presentation we are ending up fighting face to face with the dream and a slight headache, whatever our presentation, we have no more energy to stand up so we decided to rest to wake up the next day with some strength. |

| Español | English |
| --- | --- |
| Ésa mañana subimos al taxi hacia la reunión. Mientras viajamos llamamos por teléfono a nuestros compañeros más espirituales rogando que intercedan por nosotros por un milagro, intentamos memorizar frases de nuestro PowerPoint como para no presentarnos con cara de sorpresa ante el público. | That morning we got into the taxi to the meeting. As we travel we call our more spiritual companions on the phone begging that they intercede for us for a miracle, we try to memorize sentences from our PowerPoint so as not to appear surprised in front of the public. |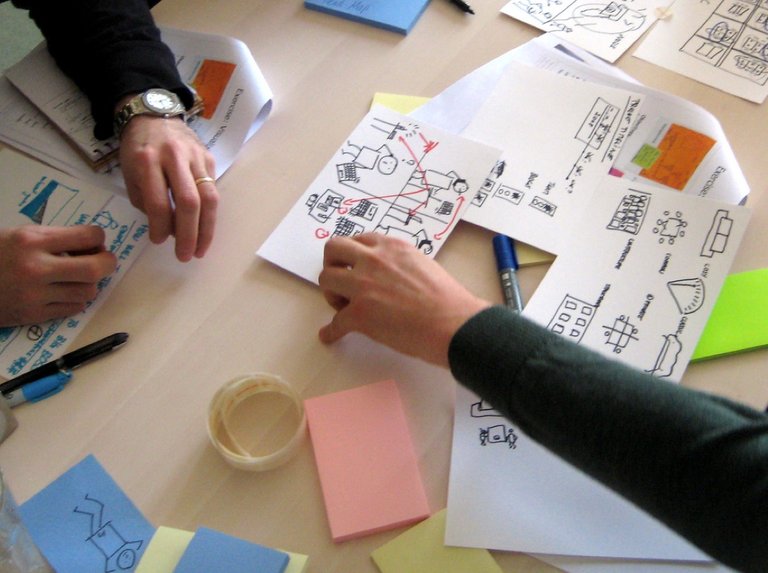 LINK
| Español | English |
| --- | --- |
| Si bien este es un ejemplo algo extremo créeme de verdad que esto sucede con la mayoría de las personas, con mucha frecuencia este es un ejemplo de preparación ante una presentación muy importante y ¿Cuál es el resultado? un trabajo a medias y un público que queda muy poco sorprendido al interpretar el poco esfuerzo y dedicación por tu presentación. | Although this is a somewhat extreme example, believe me, this happens with most people, very often this is an example of preparation for a very important presentation and what is the result? a half job and an audience that is very little surprised to interpret the little effort and dedication for your presentation. |

| Español | English |
| --- | --- |
| Estadísticamente los ejecutivos americanos el 85% reconoce que comunica de manera eficaz mientras que el 15% solamente dedica un promedio de dos horas para preparar una presentación importante. Aquí te presento un estimado del tiempo que se necesita para realizar una presentación sacada de un libro: Slide. | Statistically, 85% American executives recognize that they communicate effectively while 15% only dedicate an average of two hours to prepare an important presentation. Here is an estimate of the time it takes to make a presentation taken from a book: Slide. |

Uno una investigación previa de aproximadamente 12 horas.
Dos un análisis del público aproximadamente 1 hora.
Tres la generación y las organización de todas las ideas aproximadamente 3 horas.
Cuatro La discusión de todas las ideas con otras personas Y la recepción de un feedback aproximadamente 1 hora.
Cinco la creación de la estructura de todo el contenido aproximadamente 2 horas.
Seis la elaboración y Clasificación de las diapositivas aproximadamente 50 horas.
Siete el ensayo de toda tu presentación aproximadamente 3 horas.
One a previous investigation of approximately 12 hours.
Two an audience analysis about 1 hour.
Three generation and organization of all ideas approximately 3 hours.
Four Discussing all ideas with other people AND receiving feedback for approximately 1 hour.
Five creating the structure of all content about 2 hours.
Six making and Sorting the slides approximately 50 hours.
Seven the rehearsal of your entire presentation approximately 3 hours.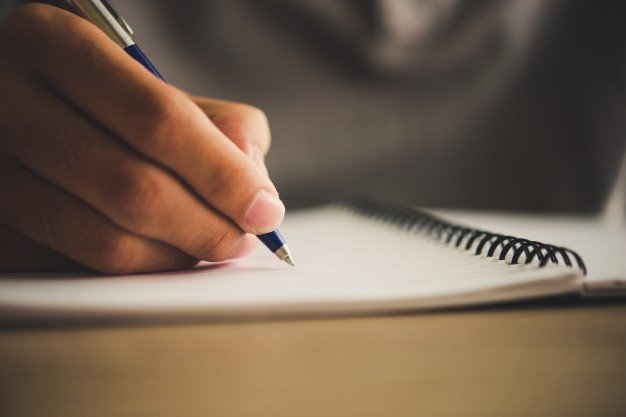 LINK
Siendo que estamos hablando de un promedio de 70 horas para crear una excelente presentación altamente profesional, comparado esto a un día que es el común que una persona deja para preparar un trabajo de esta magnitud ¿cuál cree que es el resultado de todo?. Todo esto en detalle nos permite hacer una reflexión concreta de cómo estamos preparando nuestras presentaciones esperando tener el éxito que deseamos ¿Cómo lo haces tu?.|Since we are talking about an average of 70 hours to create an excellent, highly professional presentation, compared to a day that is the common one that a person leaves to prepare a work of this magnitude, what do you think is the result of everything? All this in detail allows us to make a concrete reflection on how we are preparing our presentations, hoping to have the success we want. How do you do it?|

Lo relatado en esta publicación es 100% de mi autoría, ha salido de mi cerebro por mi experiencia, fracasos y estudio de distintas fuentes. Cualquiera que quiera tomar parte de este relato puede solicitar el permiso correspondiente para hacerlo.

Diseño: Banner realizado por @egonz