Nos referimos a trabajar en un gran proyecto todo puede resultar muy complicado eso ya lo hemos visto al principio de esta serie de publicaciones embarcarnos en este proyecto sin tomar las medidas correspondientes y las recomendaciones puede ser que todo resulte muy difícil en dos aspectos. PRIMERO que la meta esté muy lejana, SEGUNDO que los pasos a dar sean muy difíciles por no tener un mapa de ruta.
We are referring to working on a large project, everything can be very complicated, that we have already seen at the beginning of this series of publications, embarking on this project without taking the corresponding measures and the recommendations may be that everything is very difficult in two aspects. FIRST that the goal is very far away, SECOND that the steps to be taken are very difficult due to not having a road map.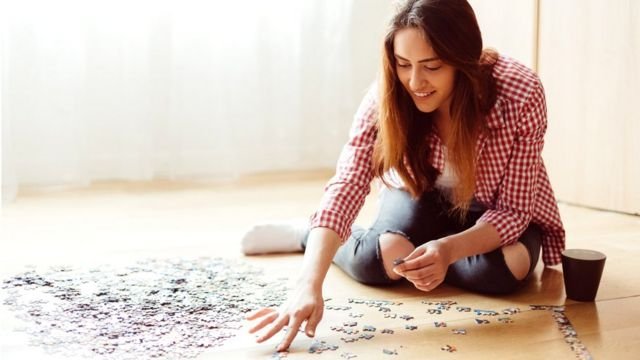 LINK

| Español | English |
| --- | --- |
| Pero cuando si tenemos un mapa de ruta bien establecido y una visión clara de los objetivos a seguir debido a la descomposición de las metas grandes en metas pequeñas podemos trabajar en estas mini metas para llegar a lo más grande y es muy útil tener una visión objetiva porque de esta manera es posible encajar cada pieza en su lugar y lograr que todo funcione de manera sincrónica y que tenga sentido. | But when if we have a well-established roadmap and a clear vision of the objectives to follow due to the decomposition of large goals into small goals, we can work on these mini goals to reach the largest and it is very useful to have an objective vision. because in this way it is possible to fit each piece in its place and make everything work synchronously and make sense. |

| Español | English |
| --- | --- |
| Recuerdas los personajes del "carpintero", el "arquitecto" y el juez entonces tomamos todo lo que el "arquitecto" ha realizado, todos los recursos y que todas esas ideas tengan una secuencia lógica para que sean bien fácil de entender y de escuchar una vez que se realiza el trabajo del "carpintero" es sumamente normal que con tanto contenido y tantos datos hayan quedado algunos pendientes, entonces en este momento nos despedimos del "carpintero" y entra en escena el "juez". | Do you remember the characters of the "carpenter", the "architect" and the judge then we take everything that the "architect" has done, all the resources and that all those ideas have a logical sequence so that they are very easy to understand and listen to. Once the work of the "carpenter" is carried out, it is extremely normal that with so much content and so much data there have been some pending, so at this moment we say goodbye to the "carpenter" and the "judge" enters the scene. |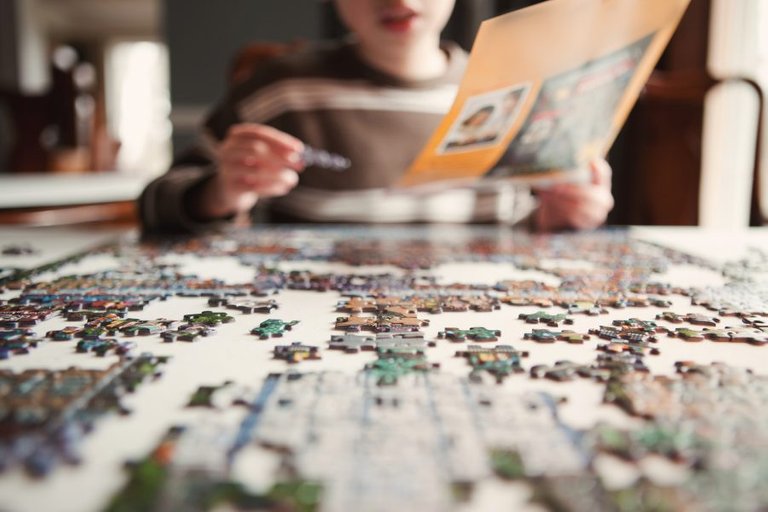 LINK
| Español | English |
| --- | --- |
| El trabajo del "juez" es evaluar toda la información disponibles utilizando criterio y juzga todas las cosas dando un veredicto desde su punto de vista decide si el trabajo ha sido lo que se esperaba o si quedan cosas para mejorar el "juez" repasa todo el trabajo que sea realizado y determina si con todo lo hecho hasta el momento podemos suplir las necesidades del público y que lo que expongamos alcance los objetivos. | The job of the "judge" is to evaluate all the information available using criteria and judges all things giving a verdict from his point of view decides if the work has been what was expected or if there are things to improve the "judge" reviews all the work that is done and determines if with everything done so far we can meet the needs of the public and that what we expose achieves the objectives. |

| Español | English |
| --- | --- |
| Pendiendo de esta manera la función de cada uno de los personajes podemos combinar cada una de las piezas para que todo el proceso de lograr nuestros objetivos se lleve a cabo con éxito. | Pending in this way the function of each of the characters we can combine each of the pieces so that the entire process of achieving our objectives is carried out successfully. |

Lo relatado en esta publicación es 100% de mi autoría, ha salido de mi cerebro por mi experiencia, fracasos y estudio de distintas fuentes. Cualquiera que quiera tomar parte de este relato puede solicitar el permiso correspondiente para hacerlo.

Diseño: Banner realizado por @egonz