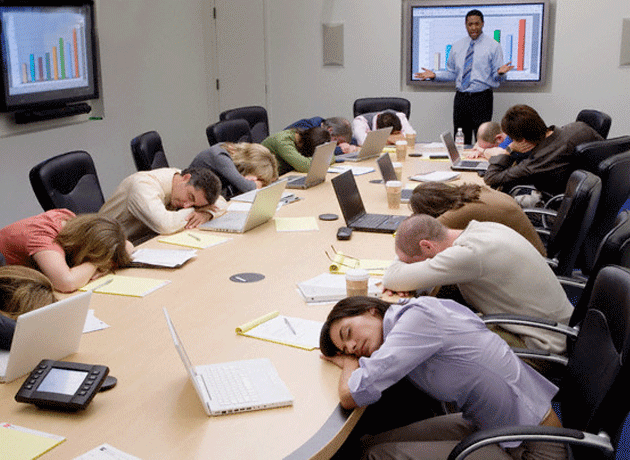 LINK
Podemos utilizar el "Contraste en la entrega" para despertar el interés de tu público es necesario trabajar en aquellas presentaciones se se habla exclusivamente de conceptos teóricos y suelen ser monótonas, esto NO es algo natural es por ello que dificulta la atención, la comprensión y aburre.
Cuando se sale de esa monotonía es como un respiro de aire fresco y ayuda al público a mantenerse bien atento, e incluso a interesarse mucho mas por las ideas expuestas. Es por todo esto que te comparto algunas maneras de variar en la forma de presentar, en la puesta de escena de todas tus ideas teniendo siempre presente la preparación previa.
Contar buenas historias: Recordemos que hacer buen uso de este recurso te permite lograr el contraste emocional y poder salir de esa monotonía de lo racional.

Deber interactuar con el público: Esto consiste en lanzar esas preguntas en la que permita que el público participe y dejar de lado el monólogo y hacer una presentación mucho mas participativa.

Debes hacer las pausas correspondientes: Es muy efectivo hacer las pausas y tiene cuatro principales ventajas:
1- Preparan al público para recibir la información, para lo que viene después generando cierta expectativa.
2- Te permite hacer énfasis en lo dicho anteriormente, el silencio despues de esa información importante permite volver a pensar en eso último y considerarlo realmente importante.
3- Facilita la transición, el hecho de terminar una idea y comenzar con otra.
4- Provoca una reflexión sobre lo antes mencionado.
Utilizar tu voz modulada: Variar el tono de voz y la velocidad para presentar tus ideas te permite destacar una palabra o frase o bien transmitir tus ideas como si fuese una conversación con tus amigos.

Demostrar: Esto permite un mejor registro de las ideas y sobretodo porque es mucho mas convincente que solo una explicación.
ESPAÑOL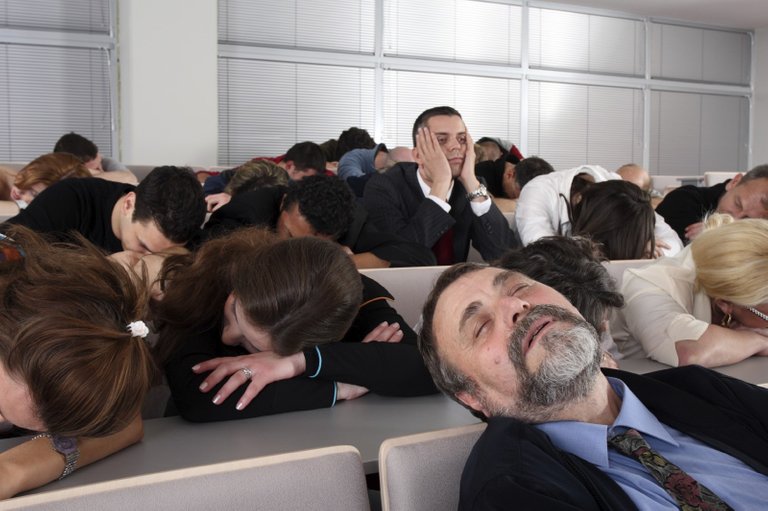 LINK
We can use the "Contrast in delivery" to arouse the interest of your audience. It is necessary to work on those presentations, they speak exclusively of theoretical concepts and they tend to be monotonous, this is NOT natural, that is why it makes attention difficult. understanding and boring.
When you get out of this monotony, it is like a breath of fresh air and helps the public to be very attentive, and even to be much more interested in the ideas presented. It is for all this that I share some ways to vary in the way of presenting, in the staging of all your ideas, always keeping in mind the previous preparation.
Tell good stories: Let's remember that making good use of this resource allows you to achieve emotional contrast and be able to get out of that monotony of the rational.

Must interact with the public: This consists of launching those questions in which the public participates and leaving aside the monologue and making a much more participatory presentation.

You must make the corresponding breaks: It is very effective to take the breaks and has four main advantages:
1- They prepare the public to receive the information, for what comes next, generating certain expectations.
2- It allows you to emphasize what has been said before, the silence after that important information allows you to think about the latter and consider it really important.
3- It facilitates the transition, the fact of finishing one idea and starting with another.
4- It provokes a reflection on the aforementioned.
Use your modulated voice: Varying the tone of voice and the speed to present your ideas allows you to highlight a word or phrase or to transmit your ideas as if it were a conversation with your friends.

Demonstrate: This allows a better registration of ideas and above all because it is much more convincing than just an explanation.

Lo relatado en esta publicación es 100% de mi autoría, ha salido de mi cerebro por mi experiencia, fracasos y estudio de distintas fuentes. Cualquiera que quiera tomar parte de este relato puede solicitar el permiso correspondiente para hacerlo.

Diseño: Banner realizado por @egonz