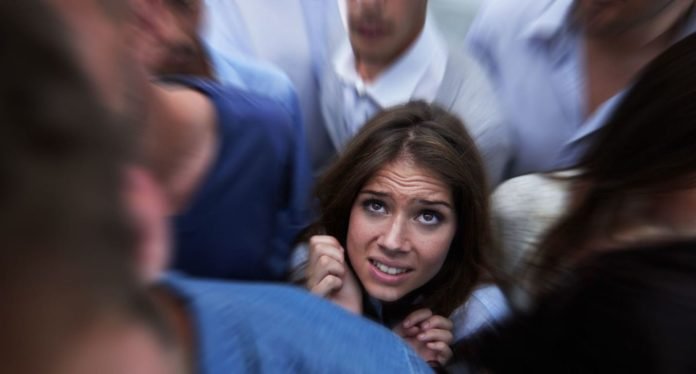 LINK
¿Qué es la agorafobia?, Es ese miedo irracional de la incapacidad de contar con la ayuda de las demás personas en determinado momento de urgencia.
What is agoraphobia? It is that irrational fear of the inability to have the help of other people at a certain moment of urgency.

| Español | English |
| --- | --- |
| Esto suele ser frecuente cuando la persona se encuentra en lugares públicos o en lugares abiertos como por ejemplo parques o calles por lo menos junto a otras personas. | This is usually frequent when the person is in public places or in open places such as parks or streets, at least with other people. |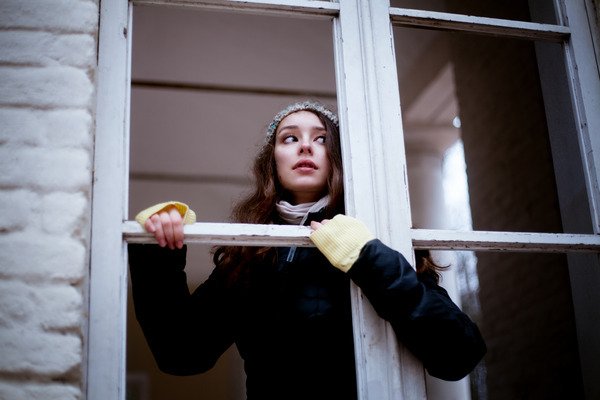 LINK
| Español | English |
| --- | --- |
| Pero la raíz del problema no son los espacios públicos, sino que es la posibilidad que tiene la persona de sufrir pánico y sentirse desprotegido en esos lugares públicos. | But the root of the problem is not public spaces, but rather the possibility that the person has to suffer panic and feel unprotected in those public places. |

| Español | English |
| --- | --- |
| Decirlo de otra manera, en este tipo de trastorno de la ansiedad la anticipación del momento de la crisis juega un papel clave y de alguna manera ejerce el efecto de "profecía auto cumplida". Estas predicciones catastróficas acerca de aquello que puede ocurrir sucede en la mayoría de los trastornos de la ansiedad, pero en la agorafobia éste tiene un papel protagonista. | To put it another way, in this type of anxiety disorder the anticipation of the moment of crisis plays a key role and in some way exerts the effect of "self-fulfilling prophecy." These catastrophic predictions about what can happen happens in most anxiety disorders, but in agoraphobia it plays a leading role. |

| Español | English |
| --- | --- |
| Una característica clave es que las personas que padecen de agorafobia no quieren salir de su casa evitando viajar a cualquier lugar que no sea su oficina o su casa. Y en la mayoría de las ocasiones estas personas que sufren este trastorno de la ansiedad también parece un ataque de pánico. | A key characteristic is that people with agoraphobia do not want to leave their home, avoiding traveling anywhere other than their office or home. And in most of the occasions these people who suffer from this anxiety disorder also seem like a panic attack. |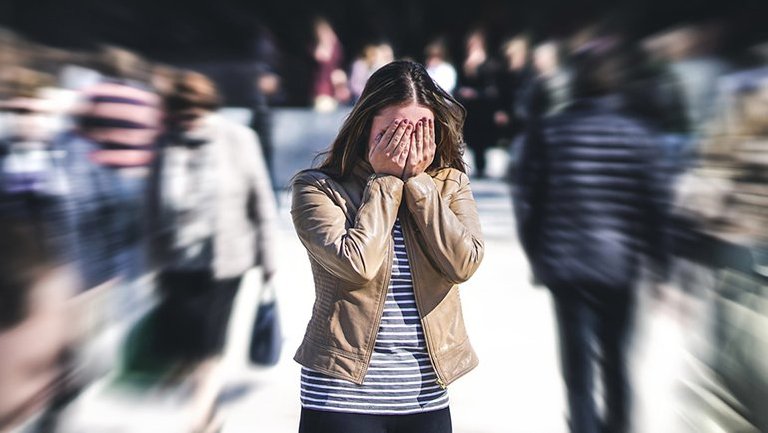 LINK
Lo relatado en esta publicación es 100% de mi autoría, ha salido de mi cerebro por mi experiencia, fracasos y estudio de distintas fuentes. Cualquiera que quiera tomar parte de este relato puede solicitar el permiso correspondiente para hacerlo.

Diseño: Banner realizado por @egonz