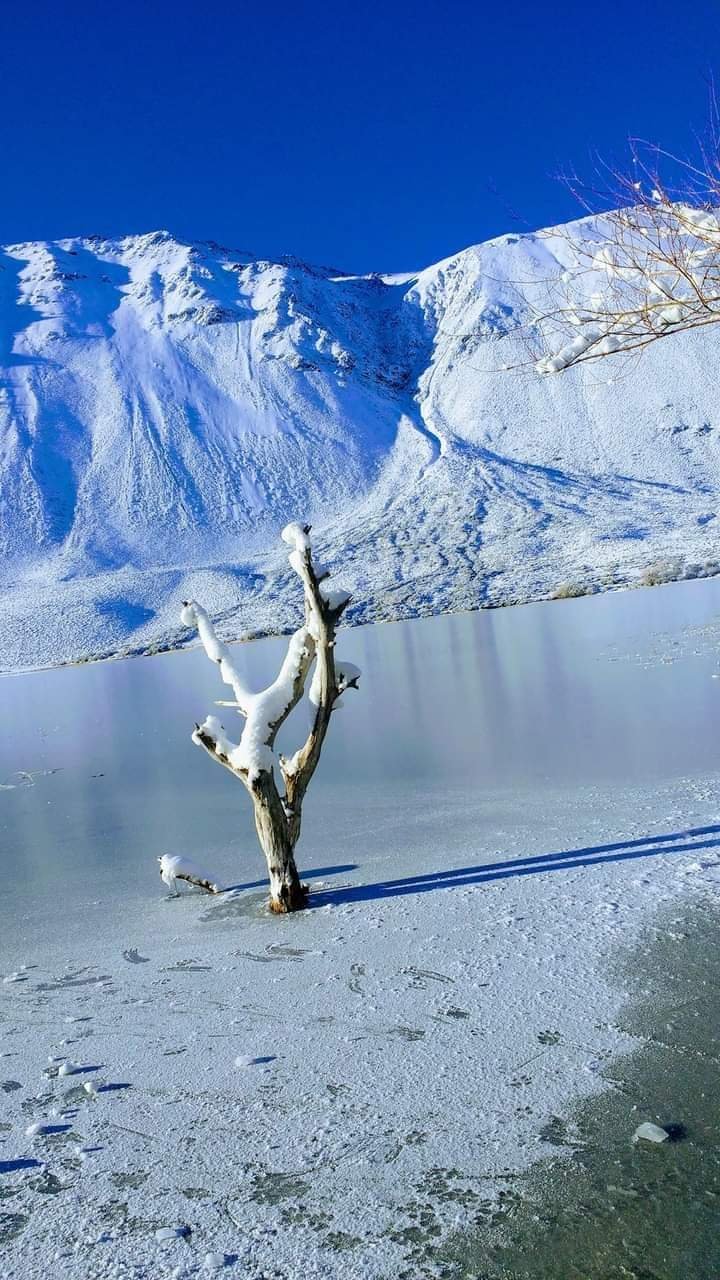 Here in the southern hemisphere, we are reaching the middle of winter and this season promises to be the most extreme in the last 10 years if not more. That way at least they let you appreciate in all its magnitude the photographs and videos that my resident friends of Patagonia send me daily. It is a way of seeing something different from the humid and only cool climate of Buenos Aires, according to what they say due to the enormous influence on the environment that this enormous river, more similar to a sea, that is the Río de la Plata, brings.
My Patagonian friend returning from a pleasure trip through the fantastic Machu Picchu found out in Chile about my health problem and without thinking about it, instead of taking the combination to return home, she took a plane here and will stay for a few days. extending his well-deserved vacation on the one hand and accompanying my wife and me in this convalescence on the other.
She brought me the photographs and told us about the phenomenon of snow that seems to have no end, in Esquel, as she tells us, copious snowfalls are not frequent and that particular and beautiful form of water does not usually fall more than a few days each winter, however this year it does not stop snowing and it accumulates on all outdoor objects, mainly roofs of houses and cars but also dangerously on electrical cables, which sometimes causes an energy collapse with consequences that are difficult to ignore.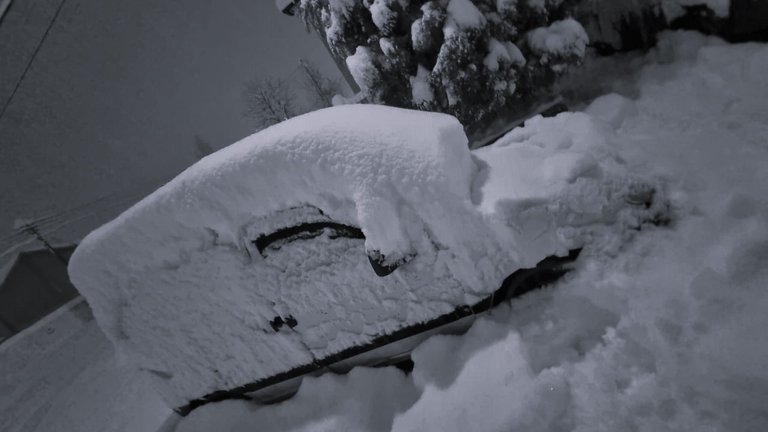 One of the photographs that most attracted my attention is that of the Trevelin dragon, a sculpture made of sheet metal and copper that represents one of the most precious symbols of the enormous Welsh colony in the region. I have already talked about it on another occasion. By decision of the municipality, it was removed from the square where it was located and they introduced modifications so that it could shoot fire from its enormous mouth full of teeth. It was placed on the roof of the tourist cabin, in the middle of entering the town. It was a success and a large number of people, mainly tourists, gathered around it to attend the fire throwing ceremony that takes place twice a day with British punctuality.
On this occasion there is an additional attraction, the snow accumulated on her back and wings, the dragon fights against her twice a day, melting her with the fire that comes from her entrails.
The other photographs are a sample of the storm that limits the region, one shows a beautiful view of the Willimanco lagoon, located on the outskirts of Esquel where I have gone fishing on several occasions, in summer its silica bed and white sand contrast with the transparent water and give the visitor the feeling of being on any beach in the Caribbean.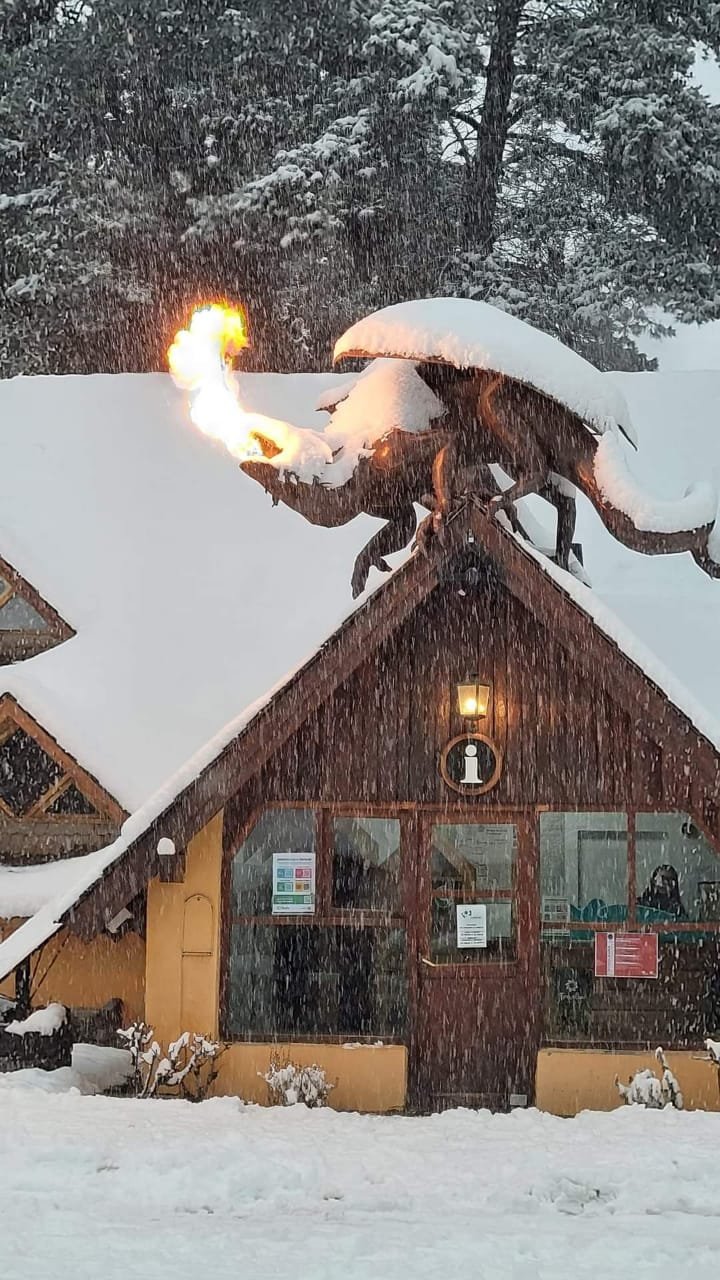 The other photograph shows the Citroën Berlingo truck of the eldest son of my friends, well what little can be seen of it was buried under that enormous mass of compacted snow.
![separador.png](https://files.peakd.com/file/peakd-
hive/hosgug/fPWCh6Ai-separador.png)
Aquí en el hemisferio austral estamos llegando a la mitad del invierno y esta temporada promete ser la más extrema de los últimos 10 años si no más. Así al menos lo dejan apreciar en toda su magnitud las fotografías y videos que mis amigos residentes de la Patagonia me hacen llegar a diario. Es una forma de ver algo distinto al clima húmedo y tan solo fresco de Buenos Aires, según dicen debido a la enorme influencia sobre el clima que aporta este enorme río más parecido a un mar que es el Río de la Plata.
Mi amiga patagónica volviendo de un viaje de placer por el fantástico Machu Pichu se enteró en Chile de mi problema de salud y sin pensarlo, en vez de tomar la combinación para regresar a su hogar, se tomó un avión hacia aquí y se quedará algunos días extendiendo por un lado sus merecidas vacaciones y por otro acompañándonos a mi esposa y a mi en esta convalecencia.
Ella me acercó las fotografías y nos conto del fenómeno de la nieve que parece no tener fin, en Esquel, según nos cuenta, no son frecuentes las nevadas copiosas y no suele caer esa forma tan particular y hermosa del agua más que unos pocos días cada invierno, sin embargo este año no para de nevar y se acumula sobre todo objeto a la intemperie, principalmente techos de casas y automóviles aunque también peligrosamente sobre cables eléctricos lo que en ocasiones provoca un colapso energético con consecuencias difíciles de obviar.
Una de las fotografías que más atrajo mi atención es la del dragón de Trevelin, esa escultura hecha de chapa y cobre que representa uno de los símbolos más preciados por la enorme colonia galesa de la región, ya hablé de ella en otra oportunidad. Por decisión del municipio se quitó de la plaza donde se encontraba y le introdujeron modificaciones para que lanzara fuego por su enorme boca llena de dientes y se lo colocó sobre el techo de la cabaña de turismo, en pleno ingreso al pueblo. Fue un acierto y una gran cantidad de personas, principalmente turistas, se juntan a su alrededor para asistir a la ceremonia del lanzamiento de fuego que se realiza dos veces al día con puntualidad británica.
En esta ocasión hay un atractivo adicional, la nieve acumulada sobre su lomo y alas, el dragón dos veces al día lucha contra ella derritiéndola con el fuego que proviene de sus entrañas.
Las otras fotografías son una muestra del temporal que acota la región, una muestra una bella vista de la laguna Willimanco, ubicada en las afueras de Esquel donde he concurrido a pescar en varias oportunidades, en verano su lecho de sílice y arena blanca contrastan con el agua transparente y dan al visitante la sensación de encontrarse en una playa cualquiera del Caribe.
La otra fotografía muestra la camioneta Citroën Berlingo del hijo mayor de mis amigos, bueno lo poco que puede verse de ella sepultaba baja esa enorme masa de nieve compactada.
---
Las fotografías son de mi propiedad excepto las que menciono la fuente.
The photographs are my property except those mentioned by the source.
Héctor Gugliermo
@hosgug