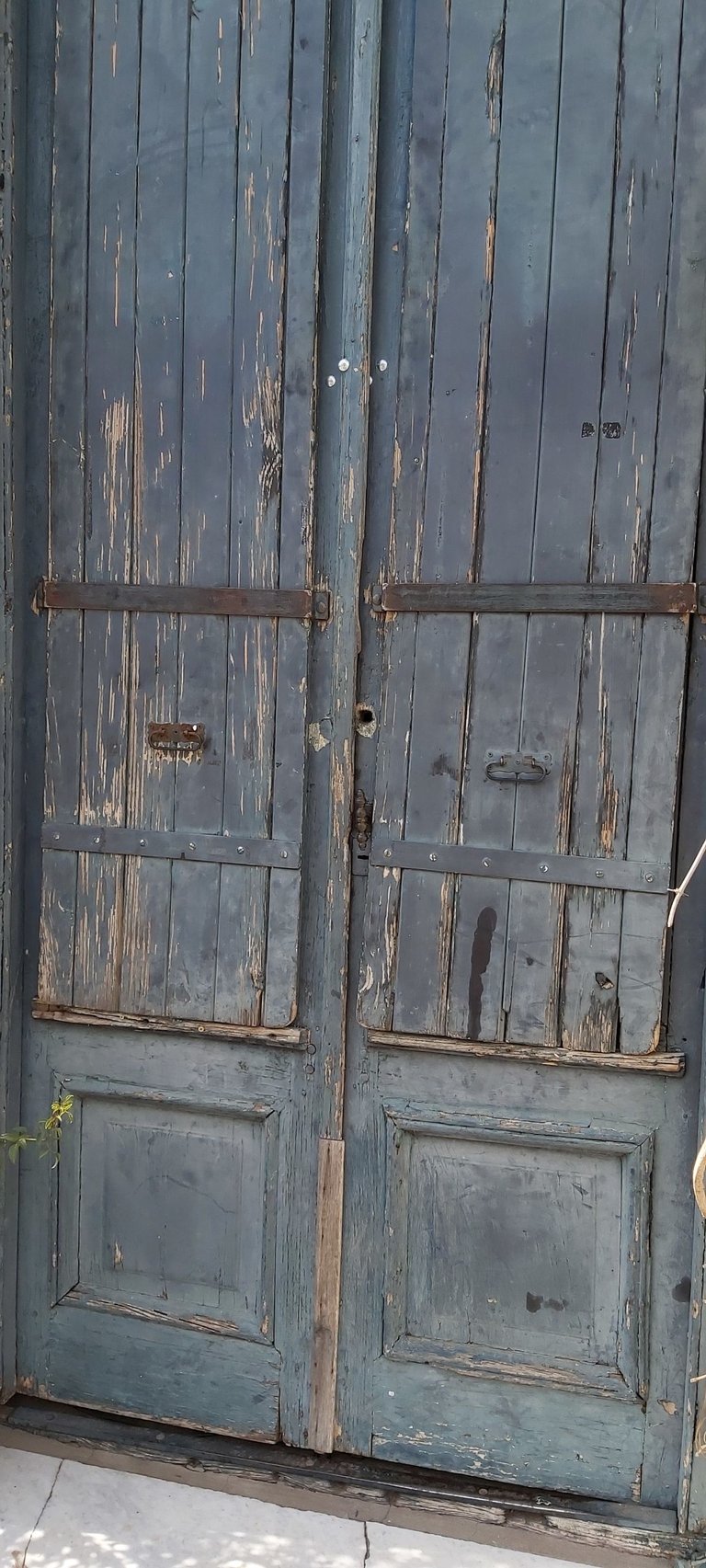 In recent times we have taken to visiting towns near the Federal Capital, most of them are part of the tourist and gastronomic circuit, a good idea that arose from the need of these populations to do something so as not to perish in oblivion and the migration of his young people towards the imam of Buenos Aires.
Many years ago an Argentine president put the first nail in the coffin of these towns by taking away the railroad, practically the only means of communication and exchange of goods and merchandise with the great city, economic reasons were the argument and that way the largest railway network in all of Latin America, thousands of kilometers of railways were left in oblivion, since then they only accumulate herbs and waste.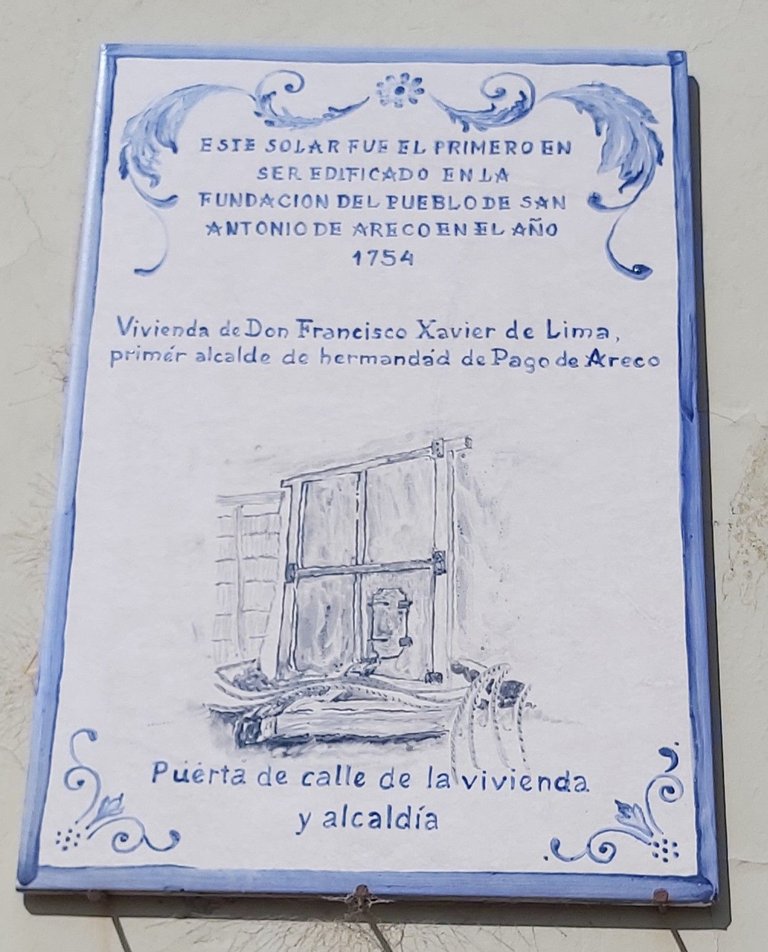 San Antonio de Areco is one of those towns, a community that began to form in 1730 and that has an enormous historical attraction, the visit to the historic center gave us several surprises and among them the somewhat faded blue door where a sign announces that It was the entrance to the property of Don Francisco Xavier de Lima, home and first mayor of the place. A door that has remained in place since 1754, of course in the open and with almost no maintenance, a true feat of longevity.
We could not enter, the place is closed to the public, as they told us it will reopen when the pandemic is just a bad memory.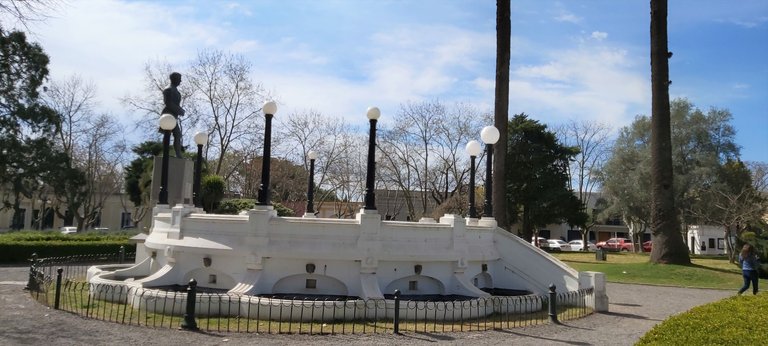 While we were retiring to observe other stories of this place in the interior of the province, I could not help but imagine that thriving time, an obligatory stop for all travelers who traveled the routes to Upper Peru and Paraguay, a place was recently taken from the Querandi Indians. that for hundreds of years had dominated the entire Humid Pampa.
I imagined the door of the newly built house, freshly painted, it magically opened to let me observe the first meeting of the mayor and his assistants, everything was to be done and those men working selflessly for their community.
We went to visit some of the eight museums that the diligent town of Areco maintains to protect its memory and traditions. We take dozens of photographs that will be part of another publication in the future.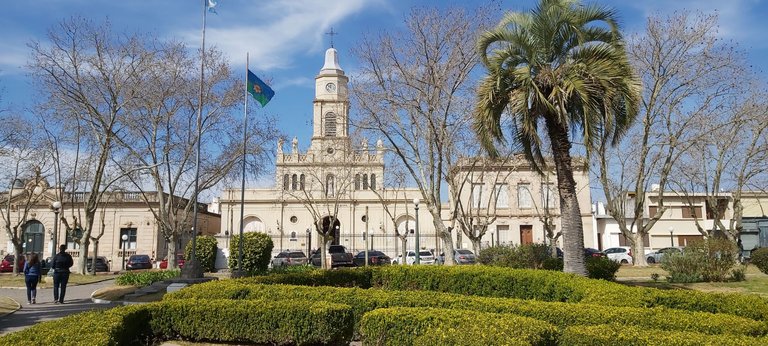 Areco breathes history and tradition in every corner of the historic center, the old blue door, discolored by time, is the greatest expression of the time when the adventure began.

En los últimos tiempos nos hemos tomado por costumbre visitar pueblos cercanos a la Capital Federal, la mayoría forman parte del circuito turístico y gastronómico, una buena idea surgida de la necesidad de esas poblaciones de hacer algo para no perecer en el olvido y la migración de sus jóvenes hacia el imán de Buenos Aires.
Muchos años atrás un presidente argentino colocó el primer clavo en el ataúd de esos pueblos al quitarles el ferrocarril, prácticamente el único medio de comunicación e intercambio de bienes y mercancías con la gran urbe, motivos económicos fueron el argumento y de esa manera se desarmó el entramado ferroviario más grande de toda Latinoamérica, miles de kilómetros de vías férreas fueron dejadas en el olvido, desde entonces solo acumulan hierbas y desperdicios.
San Antonio de Areco es uno de esos pueblos, una comunidad que comenzó a formarse en 1.730 y que cuenta con un atractivo histórico descomunal, la visita al casco histórico nos deparó varias sorpresas y entre ellas la puerta azul un tanto descolorida donde un cartel anuncia que fue la entrada a la propiedad de Don Francisco Xavier de Lima, vivienda y primera alcaidía del lugar. Una puerta que permanece en su sitio desde el año 1754, por supuesto a la intemperie y casi sin mantenimiento, una verdadera hazaña de longevidad.
No pudimos ingresar, el lugar está cerrado al público, según nos comentaron volverá a abrir cuando la pandemia sea solo un mal recuerdo.
Mientras nos retirábamos para observar otras historias de este sitio del interior de la provincia, no pude menos que imaginar aquella época pujante, parada obligada para todos los viajeros que recorrían las rutas al Alto Perú y al Paraguay, un lugar recién quitado a los indios Querandíes que por cientos de años habían dominado toda la Pampa Húmeda.
Imaginé la puerta de la casa recién construida, recién pintada, mágicamente se abría para dejarme observar la primera reunión del alcalde y sus ayudantes, todo estaba por hacerse y esos hombres trabajando desinteresadamente para su comunidad.
Nos fuimos a recorrer algunos de los ocho museos que el aplicado pueblo de Areco mantiene para resguardar su memoria y sus tradiciones. Tomamos decenas de fotografías que serán parte de otra publicación en un futuro.
Areco respira historia y tradición en cada rincón del casco histórico, la vieja puerta de color azul, descolorida por el tiempo, es la mayor expresión de la época en que la aventura comenzaba.
Las fotografías son de mi propiedad excepto las que menciono la fuente.
The photographs are my property except those mentioned by the source.
Héctor Gugliermo
@hosgug