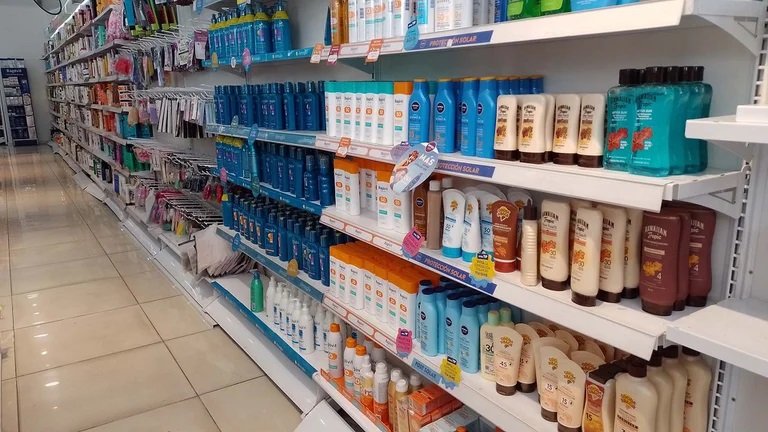 The volatility of cryptocurrencies is much criticized it is one of the main arguments exhibited by the financial and monetary authorities of the world to reject them.
"They do not have legislation or protection mechanisms for consumers and investors" is what they say and therefore they reject or at least strongly criticize them and view with skepticism the enormous development and potential of crypto actives dragging with it the enormous creation of the blockchain.
However, nobody says anything when it comes to other assets whose prices rise disproportionately to the detriment of consumers due to seasonality. That word almost justifies an increase in the price of something just because a certain time on the calendar has arrived.
Yesterday I heard the news about the value of renting a tent on the beach to withstand the heat and the scorching sun of summer in Mar del Plata, the most famous seaside resort in my country. It costs four hundred and fifty dollars to have a tarp covering about 6 square meters for the entire month of January, practically the same as it costs to rent a one-room apartment 20 blocks from the beach.
Sunscreen has increased in the same place more than 50% since Christmas to date and depending on the level of protection, size, and laboratory its current price can reach up to 30 dollars. An essential product for health that not everyone can buy. UVA and UVB rays are harmful, for the health of the skin and the pocket of the people, almost more than the credits based on UVA (Unit of purchasing value) an index by which the value of the installments increases alarmingly thanks to year-on-year inflation of + 50%.
Obviously, they are local examples, but it happens everywhere, on some things those responsible for the economies and finances do not pay the same attention as on others, it is convenient.
Control is good for them and they hate anything that threatens that prerogative of having the upper hand and the upper hand too.

Mucho se critica la volatilidad de las criptomonedas, de echo es uno de los principales argumentos que exhiben las autoridades financieras y monetarias del mundo para rechazarlas.
"No cuentan con legislación ni mecanismos de protección para consumidores e inversionistas" eso dicen y por lo tanto las rechazan o al menos las critican fuertemente y ven con escepticismo el enorme desarrollo y potencial de los criptoactivos arrastrando con ello a la enorme creación de la blockchain.
Sin embargo, nadie dice nada cuando se trata de otros activos cuyos precios aumentan desmesuradamente en perjuicio de los consumidores por estacionalidad. Esa palabra casi como que justifica cualquier aumento en el precio de algo solo porque llegó una época determinada del calendario.
Ayer escuchaba azorado la noticia sobre el valor del alquiler de una carpa en la playa para soportar el calor y el sol abrazador del verano en Mar del Plata, el balneario más famoso de mi país. Cuatrocientos cincuenta dólares cuestan tener una lona cubriendo unos 6 metros cuadrados durante todo el mes de enero, prácticamente lo mismo que cuesta alquilar un departamento de un ambiente a 20 cuadras de la playa.
El protector solar ha aumentado en el mismo lugar más de un 50% desde navidad a la fecha y dependiendo del nivel de protección, tamaño y laboratorio su precio actual puede llegar hasta los 30 dólares. Un producto esencial para la salud que evidentemente no todos pueden adquirir. Los rayos UVA y UVB son dañinos, para la salud de la piel y para el bolsillo de las personas, casi más que los créditos basados en UVA (Unidad de valor adquisitivo) un índice por el cual aumenta el valor de las cuotas en forma alarmante gracias a una inflación interanual de +50%.
Obviamente son ejemplos locales, pero ocurre en todas partes, sobre algunas cosas los responsables de las economías y las finanzas no prestan la misma atención que sobre otras, es conveniencia.
El control es bueno para ellos y odian todo lo que amenaza esa prerrogativa de tener la sartén por el mango y el mango también.
Las fotografías son de mi propiedad excepto las que menciono la fuente.
The photographs are my property except those mentioned by the source.
Héctor Gugliermo
@hosgug