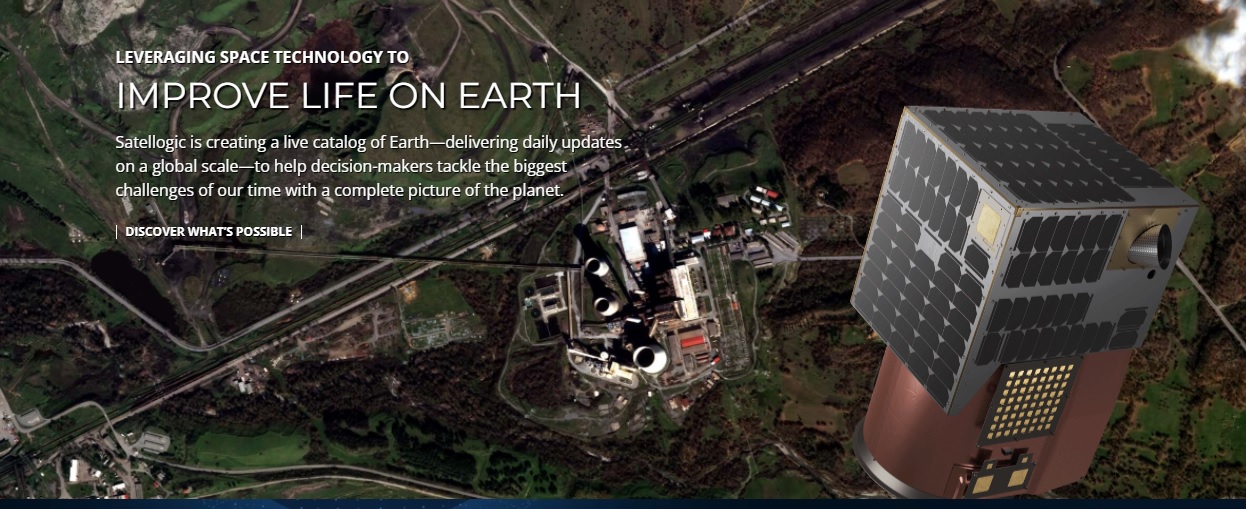 Reading news about the invasion of Ukraine by Russia I found information that caught my attention, an Argentine company was collaborating with the invaded country with very high-resolution satellite images.
I found the note interesting, although it didn't provide much information, so I started searching the web and found Satellogic, a national company founded in 2010 that since last January has been being listed on Nasdaq, is dedicated to the research and manufacture of satellites with the aim of providing information for geospatial analysis.
With the collaboration of the Ministry of Science and Technology and a group of local scientists led by the company's founder Emiliano Kargieman, they developed the first two national Cubesat-type nanosatellites that were launched from the Jiuquan space center in China in 2013. From there, they designed and developed other Cubebug and ÑuSat-type nanosatellites, the latter part of the Aleph-1 commercial constellation.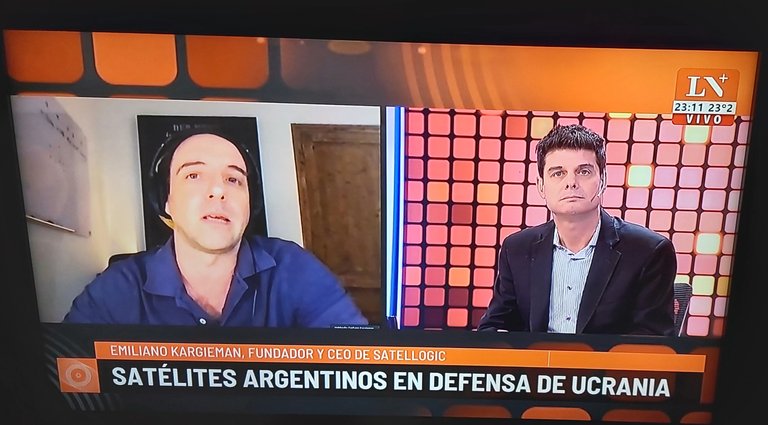 Last night I was able to see an interview with Kargieman on a news channel where he gave details of the agreement with Ukraine to deliver high-resolution satellite images, he permanently clarified that it is an agreement only for peaceful and humanitarian purposes and that in no way will they be used for warlike.
Among the recipients of the imagery and geospatial analysis service is the government of Ukraine, but also humanitarian organizations that aim to find the best routes and locations for the migration of the civilian population and their medical and social assistance and private companies with investments in the conflict zone.
For the development of this task, Satellogic partnered with Astraea, an American company dedicated to a geospatial analysis by artificial intelligence with which, since March 9, they have provided the service to collaborate in the best way in mitigating the destructive effects of the war.

Leyendo noticias sobre la invasión a Ucrania por parte de Rusia encontré una información que me llamó la atención, una empresa de origen argentino estaba colaborando con el país invadido con imágenes satelitales de muy alta resolución.
La nota me pareció interesante, aunque no aportaba demasiada información así que comencé a buscar en la web y encontré Satellogic, una empresa de origen nacional fundada en el año 2010 que desde enero pasado se encuentra listada en Nasdaq, se dedica a la investigación y fabricación de satélites con el objetivo de proveer información para el análisis geoespacial.
Con la colaboración del ministerio de ciencia y tecnología y un grupo de científicos locales liderados por el fundador de la empresa Emiliano Kargieman, desarrollaron los dos primeros nanosatélites nacionales del tipo Cubesat que fueron lanzados desde el centro espacial de Jiuquan en China en el año 2013, a partir de allí fueron diseñando y desarrollando otros nanosatélites del tipo Cubebug y ÑuSat, estos últimos forman parte de la constelación comercial Aleph-1.
Anoche pude ver en un canal de noticias una entrevista a Kargieman donde dio detalles del acuerdo con Ucrania para entregar imágenes satelitales de alta resolución, aclaró permanentemente que se trata de un acuerdo solo con fines pacíficos y humanitarios y que de ninguna manera se utilizarán con fines bélicos.
Entre los receptores del servicio de imágenes y análisis geoespacial está el gobierno de Ucrania, pero también organizaciones humanitarias que tienen por objetivo buscar las mejores rutas y locaciones para la migración de la población civil y su asistencia médica y social y empresas privadas con inversiones en la zona de conflicto.
Para el desarrollo de esta tarea, Satellogic se asoció con Astraea, una empresa americana dedicada al análisis geoespacial por inteligencia artificial con la cual desde el 9 de marzo pasado brindan el servicio para colaborar de la mejor manera en la mitigación de los efectos destructores de la guerra.
---
Las fotografías son de mi propiedad excepto las que menciono la fuente.
The photographs are my property except those mentioned by the source.
Héctor Gugliermo
@hosgug