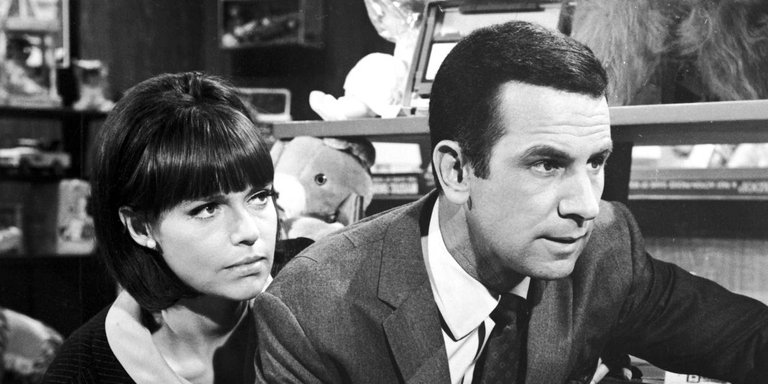 I remember that great series devised by Mel Brooks, here it was called "Super Agent 86" but in its original version it was known as "Get Smart".
In its presentation in Spanish, Maxwell Smart was mentioned as "the fearsome agent of re-espionage", a kind of joke in addition to those that the series created in each episode, where it was intended to underline that this silly agent was much more than an agent of a defense service of the country against foreign espionage.
I remembered this word that does not even exist in the dictionary, when reading about the investigation and surveillance that the Meta company (Facebook) would be developing on a series of commissioned espionage companies that, always according to the Meta cybersecurity investigation division, they would be performing on politicians and journalists.
Through a statement, Meta announced the discovery of this illegal maneuver and immediately removed hundreds of accounts related to seven of these spy organizations from Facebook and Instagram.
Among the companies identified by Meta is included Black Cube, an organization related to the convicted film product sentenced to 23 years in prison for sex crimes Harvey Weinstein, who would have hired her to spy on actresses and journalists.
This rapidly growing spy and tracking industry are increasingly using sophisticated software tools to penetrate people's computers and phones to extract their data.
It is curious to hear that Meta is adopting this type of measure when in the past that same company has been accused of collecting personal information from users of its social networks without permission.
It is good that we are taken care of, although I am not so sure that the caregiver is the one.

Recuerdo esa gran serie ideada por Mel Brooks, aquí se llamó Super agente 86 pero en su versión original era conocida como Get Smart.
En su presentación en idioma español se mencionaba a Maxwell Smart como "el temible agente del recontraespionaje", una especie de broma adicional a las que la serie creaba en cada capítulo, donde se pretendía subrayar que ese tonto agente era mucho más que un agente de un servicio de defensa del país contra el espionaje extranjero.
Recordé esta palabra que ni siquiera existe en el diccionario, al leer sobre la investigación y vigilancia que la empresa Meta (Facebook) estaría desarrollando sobre una serie de empresas de espionaje por encargo que, siempre a decir de la división de investigación de ciberseguridad de Meta, estarían realizando sobre políticos y periodistas.
Mediante un comunicado, Meta anunció el descubrimiento de esta maniobra ilegal e inmediatamente eliminó de Facebook e Instagram cientos de cuentas relacionadas con siete de estas organizaciones de espionaje.
Entre las empresas señaladas por Meta está incluida Black Cube, una organización relacionada con el convicto producto de cine condenado a 23 años de prisión por delitos sexuales Harvey Weinstein, quien la habría contratado para espiar actrices y periodistas.
Esta industria del seguimiento y espionaje está en franco crecimiento y utilizan cada vez más herramientas de software sofisticadas para penetrar en computadoras y teléfonos de las personas para extraer sus datos.
Es curioso que escuchar que Meta esté adoptando este tipo de medidas cuando en el pasado esa misma empresa ha sido acusada de recopilar información personal de los usuarios de sus redes sociales sin permiso.
Es bueno que se nos cuide, aunque no estoy tan seguro que el cuidador sea el indicado.
Las fotografías son de mi propiedad excepto las que menciono la fuente.
The photographs are my property except those mentioned by the source.
Héctor Gugliermo
@hosgug