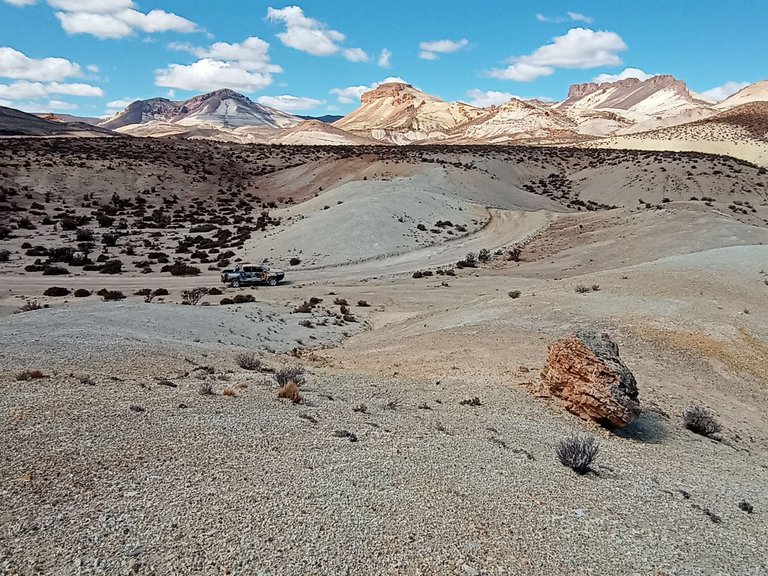 During our summer vacations in Patagonia Argentina, we visited a place that we did not know, is La Caldera, which is located in the northwest of the province of Chubut, 40 kilometers from the town of Gualjaina. It is an archaeological gem that began to form 600 million years ago with a mega volcanic eruption that covered more than 25 kilometers in circumference and ejected more than 300 cubic kilometers of magma, continued with other volcanic events for many more millions of years until it finally cooled down. and turn off. The huge event did not generate a mountain as usual, but the crater collapsed and a large depression was produced surrounded by a completely devastated plain.
Water and wind erosion did their job and today you can see the different eruptions and rock formations derived from the intense heat and great pressure endured, it is like an open book for those who know how to interpret it, mainly for geologists and other scientists, although it is beautiful. immeasurable even to the eye of any ordinary person.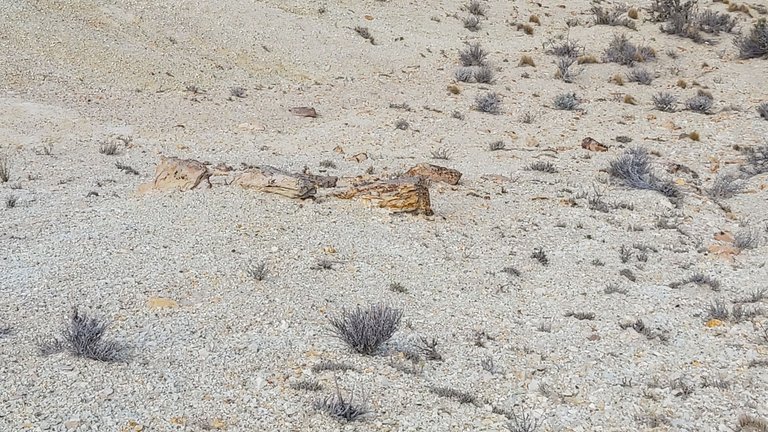 Among all the amazing features that we saw and that were explained to us by the experienced guide, several stand out, in this note, I will talk about the petrified trees that he showed us and which we could access from the road with a simple and comfortable climb of a few meters. This comfort for us is also a danger for the trees since they are in sight and reach of any unscrupulous person who can take them as a souvenir or make an ornament for their house.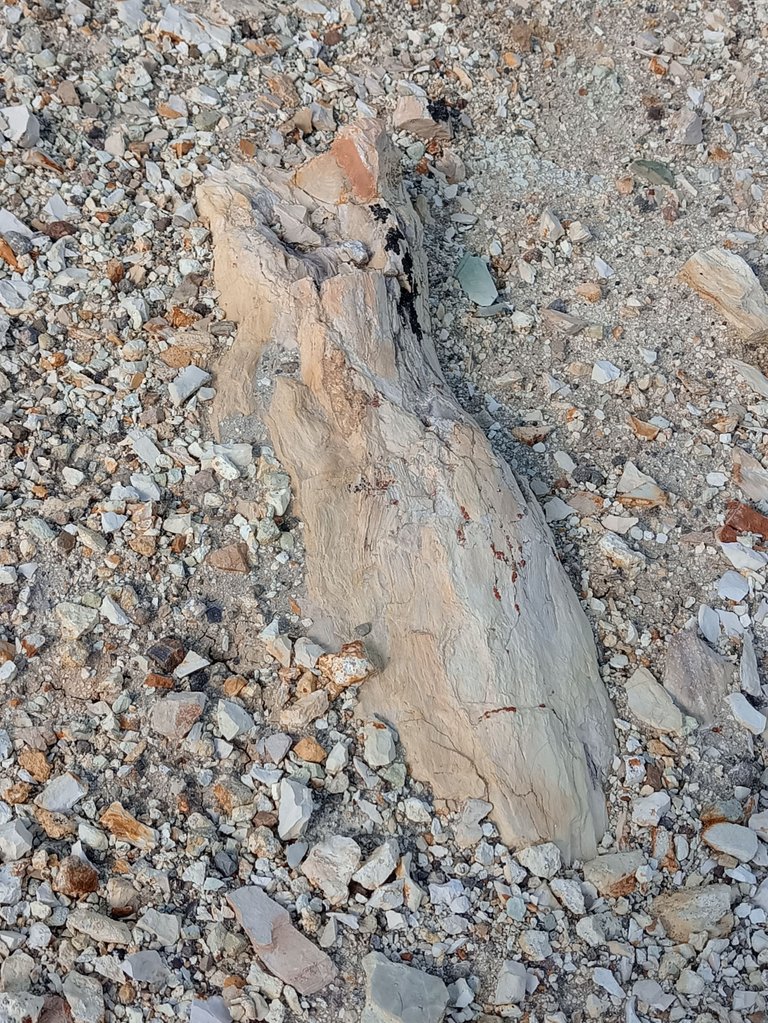 As Daniel told us, some of these trees were left standing and were covered by ash and stones that were blown up by the eruption, after a physical and chemical process of millions of years, and thanks to erosion they were once again exposed, although this time totally turned to stone.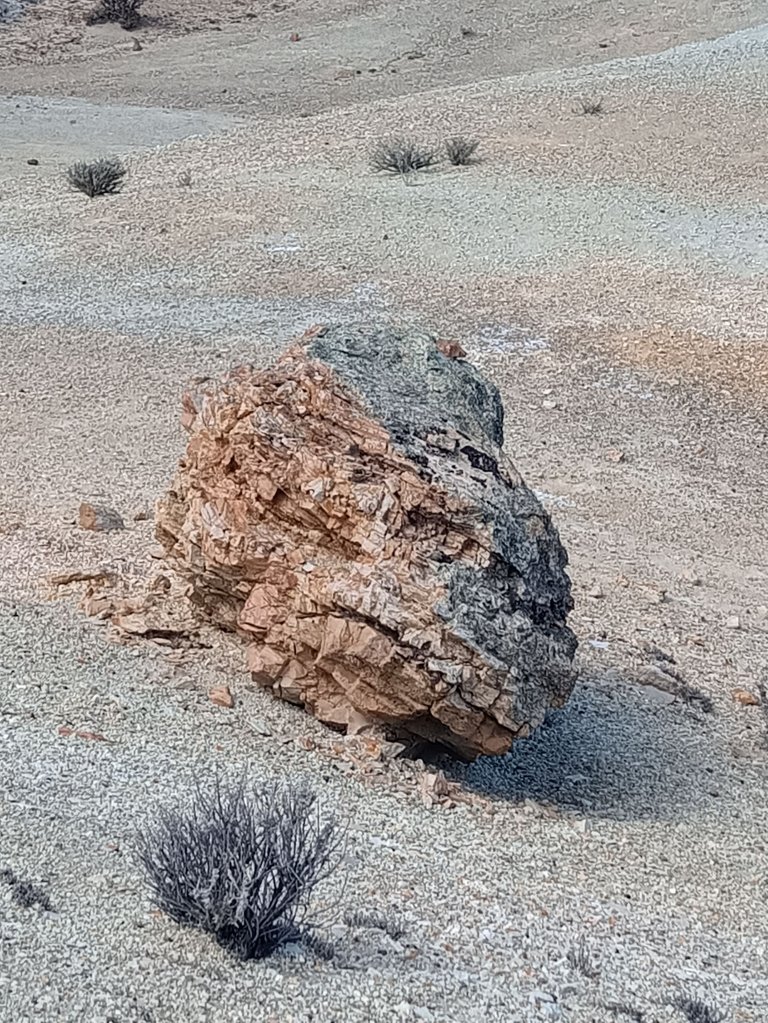 Some trunks are observed fallen and of others, only the base and some roots remain. A wonderful spectacle that nature offers us as a testimony of a time before the dinosaurs when the Earth as we know it was still in constant change and evolution.
It is imperative to preserve the place, in other parts of the world a geological and archaeological treasure like this one would be guarded and only accessible to visits with authorized guides and control of the trails and roads. Here anyone who dares can enter and, willingly or not, destroy items of incalculable value.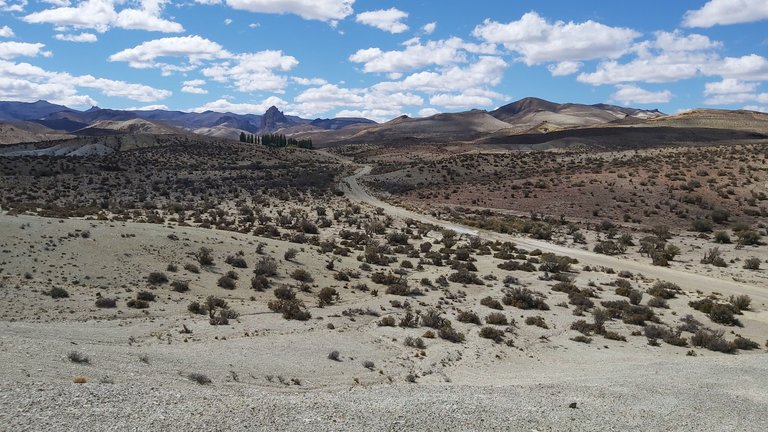 The trees are there for now, although as they told us, there are fewer and fewer.

En nuestras vacaciones de verano por la Patagonia Argentina visitamos un lugar que no conocíamos, se trata de La Caldera que está ubicada al noroeste de la provincia de Chubut, a 40 kilómetros del pueblo de Gualjaina. Es una joya arqueológica que comenzó a formarse hace 600 millones de años con una mega erupción volcánica que abarcó más de 25 kilómetros de circunferencia y arrojó más de 300 kilómetros cúbicos de magma, continúo con otros eventos volcánicos durante muchos millones de años más hasta finalmente enfriarse y apagarse. El enorme evento no generó una montaña como es habitual, sino que el cráter colapsó y se produjo una gran depresión rodeada de una planicie totalmente arrasada.
La erosión hídrica y eólica hicieron su trabajo y hoy se pueden observar las diferentes erupciones y formaciones rocosas derivadas del intenso calor y la gran presión soportada, es como un libro abierto para quien lo sabe interpretar, principalmente para geólogos y otros científicos aunque de una belleza inconmensurable hasta para el ojo de cualquier persona común.
Entre todas las características asombrosas que vimos y que nos fueron explicadas por el experimentado guía, resaltan varias, en esta nota hablaré de los árboles petrificados que nos mostró y a los cuales pudimos acceder desde el camino con una sencilla y cómoda subida de escasos metros. Esa comodidad para nosotros también es un peligro para los árboles ya que están a la vista y el alcance de cualquier desaprensivo que los puede llevar de recuerdo o para confección algún adorno para su casa.
Según nos comentó Daniel, algunos de estos árboles quedaron de pies y fueron tapados por ceniza y piedras que volaron por la erupción, luego de un proceso físico y químico de millones de años y gracias a la erosión volvieron a quedar expuestos, aunque esta vez totalmente convertidos en piedra.
Algunos troncos se observan caídos y de otros solo queda la base y alguna raíz. Un espectáculo maravilloso que la naturaleza nos brinda como testimonio de una época anterior a los dinosaurios, cuando la Tierra tal como la conocemos aún estaba en constante cambio y evolución.
Es imperioso preservar el lugar, en otras partes del mundo un tesoro geológico y arqueológico como éste, estaría custodiado y solo accesible a visitas con guías autorizados y control de las sendas y caminos. Aquí cualquiera que se anime puede entrar y queriendo o no, destruir elementos de incalculable valor.
Los árboles por ahora están allí, aunque según nos comentaron, cada vez quedan menos.
Las fotografías son de mi propiedad excepto las que menciono la fuente.
The photographs are my property except those mentioned by the source.
Héctor Gugliermo
@hosgug