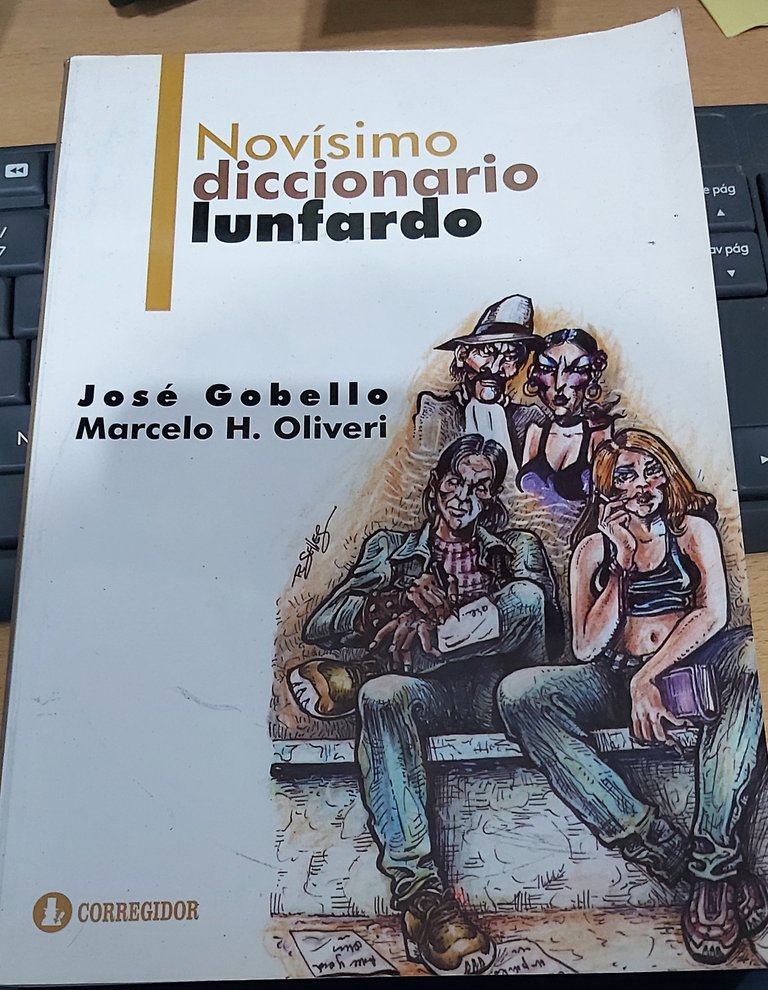 If we look for this word in the dictionary of the Royal Spanish Academy (RAE) we will find that it is a demonym to describe the natives of Morlaquia, in the eastern region of the Adriatic Sea, a second meaning mentions that it is an adjective to indicate that a person feigns ignorance.
None of the primary definitions were known to me, but I had heard that word in the lyrics of a couple of tangos and also in expressions from my parents when I was just a child.
Tango is the most famous popular music in my country and was forged since the beginning of the 20th century in the slums of the Federal Capital and Greater Buenos Aires, its lyrics were nourished by Lunfardo, a popular language, a form of verbal communication that it was spread by use and customs and that far from being a marginal code was adopted by a large part of the population. Something similar to North American slang, is that colloquial jargon is used in the English language.
Morlacos for us is money, it was used frequently in the conversations of common people, and its use spread so much that the lyrics of some famous tangos were incorporated among the beautiful stanzas of tango poetry, Carlos Gardel immortalized one of them: " Hand to hand".
Not all Lunfardo terms make it to the RAE dictionary, however, this one does, thanks to its permanence in use. Described as of uncertain origin, morlaco is defined as money or current currency in several Latin American countries.
Searching for information about this term, something crossed my screen that caught my attention and that I do not want to fail to mention: in times of Spanish colonization, what came to be called the corregimiento of Cuenca was formed, a territorial division in today's Ecuador, for administrative purposes only. For some reason not fully explained, the inhabitants of that region began to call them morlacos, a term that some interpret as derogatory, however and over time, the "morlaquía" became something worth noting; still today, on each anniversary of the founding of Cuenca, the morlaquita, a teenager who becomes queen of the party, is chosen. As if this were not enough, in Ecuador there is a tasty and much-requested sandwich called morlaco and the Deportivo Cuenca football club is known as club morlaco.
The language and its popular modifications live in the people, it is so interesting that I could not resist mentioning it here.

Si buscamos en el diccionario de la Real Academia Española (RAE) esta palabra nos encontraremos con que es un gentilicio para describir a los naturales de Morlaquia, en la región oriental del Mar Adriático, una segunda acepción menciona que es un adjetivo para indicar que una persona finge ignorancia.
Ninguna de las definiciones primarias eran conocidas por mí pero si había escuchado esa palabra en la letra de un par de tangos y también en expresiones de mis padres cuando era apenas un niño.
El tango es la música popular más famosa de mi país y se forjó desde principios del siglo XX en los barrios bajos de la Capital Federal y el Gran Buenos Aires, sus letras se nutrieron del lunfardo, un lenguaje popular, una forma de comunicación verbal que se difundió por el uso y las costumbres y que lejos de ser un código marginal fue adoptado por gran parte de la población. Algo similar al slang norteamericano, esa jerga coloquial utilizada en el idioma inglés.
Morlacos para nosotros es el dinero, se utilizó con frecuencia en las conversaciones de la gente común y su uso se difundió tanto que la letra de algunos tangos famosos la incorporaron entre las bellas estrofas de la poesía tanguera, Carlos Gardel inmortalizó uno de ellos: "Mano a mano".
No todos los términos del lunfardo llegan al diccionario de la RAE, sin embargo, este si, gracias a su permanencia en el uso. Descripto como de origen incierto, morlaco está definido como dinero o moneda corriente en varios países de América Latina.
Buscando información sobre este término, cruzó por mi pantalla algo que me llamó poderosamente la atención y que no quiero dejar de mencionar: en épocas de la colonización española, se formó lo que dio en llamarse el corregimiento de Cuenca, una división territorial en el hoy Ecuador, solo con fines administrativos. Por alguna causa no del todo explicitada, a los habitantes de esa región comenzaron a llamarlos morlacos, término al que algunos interpretan como despectivo, sin embargo y con el correr del tiempo, la "morlaquía" se convirtió en algo digno de destacar; todavía hoy, en cada aniversario de la fundación de Cuenca, se elige a la morlaquita, una adolescente que se convierte en reina de la fiesta. Por si esto fuera poco, en el Ecuador existe un sabroso y muy requerido sándwich denominado morlaco y al club de fútbol Deportivo Cuenca, se lo conoce como club morlaco.
El idioma y sus modificaciones populares viven en la gente, es tan interesante que no me pude resistir la tentación de mencionarlo aquí.
---
Las fotografías son de mi propiedad excepto las que menciono la fuente.
The photographs are my property except those mentioned by the source.
Héctor Gugliermo
@hosgug