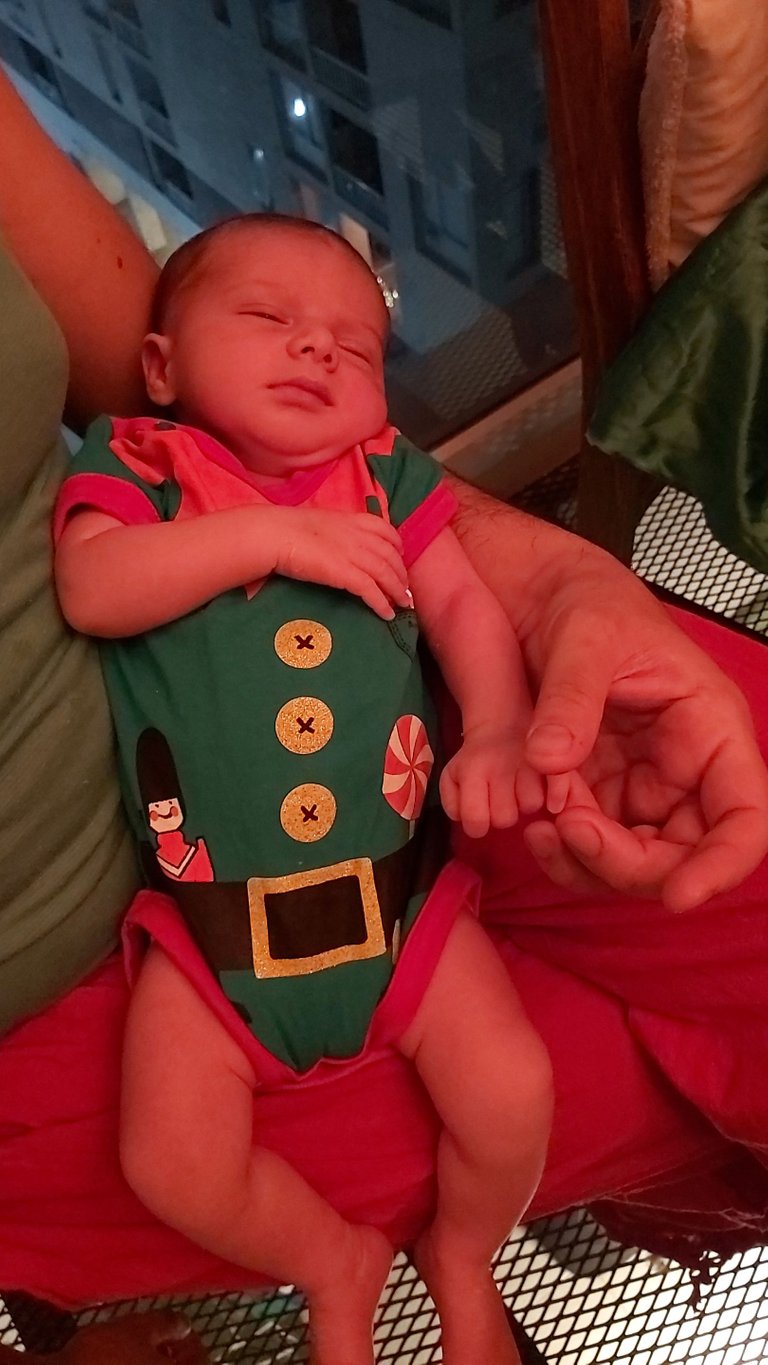 Today I will not write anything more than about this particular day where families gather behind a tradition of twenty centuries.
I think it has already transcended religious holidays to become something more intimate, such as meetings with loved ones.
Unfortunately, families sometimes have to divide up, the children's partners also have their own families and they too want to meet up so they decide: on the 24th we go with these and on the 25th with the others.
Yesterday we were few, but my only grandson was ten days old so the happiness was total. In addition, his parents dressed him up as Santa's helper, which not only moved us but also gave us a touch of happiness and joy.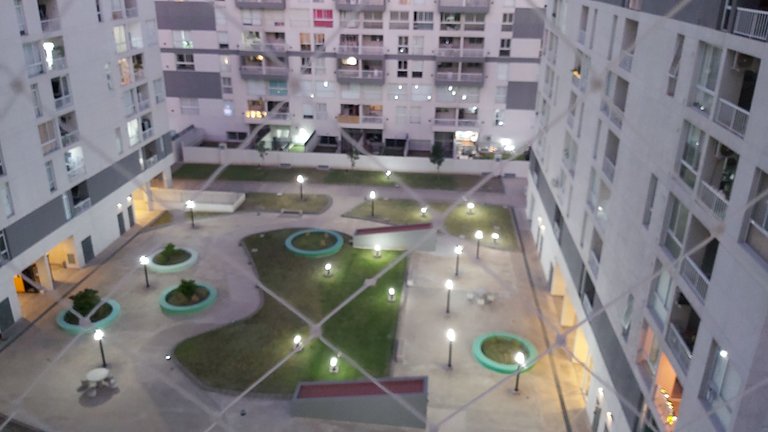 I share a couple of photos of the beautiful complex where they live and of course the elf helper of Santa Claus who seems to be tired after giving gifts.
Merry Christmas everyone and may your wishes come true.

Hoy no escribiré nada más que sobre este día tan particular donde las familias se reúnen detrás de una tradición de veinte siglos.
Creo que ya ha trascendido las fiestas religiosas para convertirse en algo más íntimo como son las reuniones con los seres queridos.
Lamentablemente las familias en ocasiones deben repartirse, las parejas de los hijos también tienen sus propias familias y ellos también quieren reunirse así que deciden: el 24 vamos con estos y el 25 con los otros.
Ayer éramos pocos, pero estaba mi único nieto con diez días de nacido así que la felicidad era total. Además, sus padres lo disfrazaron de ayudante de Santa Claus lo que no solamente nos emocionó sino que nos dio un toque más de felicidad y alegría.
Comparto un par de fotografías del hermoso complejo donde viven y por supuesto del elfo ayudante de Santa Claus que parecería estaba cansado luego de repartir regalos.
Feliz navidad para todos y que sus deseos se hagan realidad.
Las fotografías son de mi propiedad excepto las que menciono la fuente.
The photographs are my property except those mentioned by the source.
Héctor Gugliermo
@hosgug