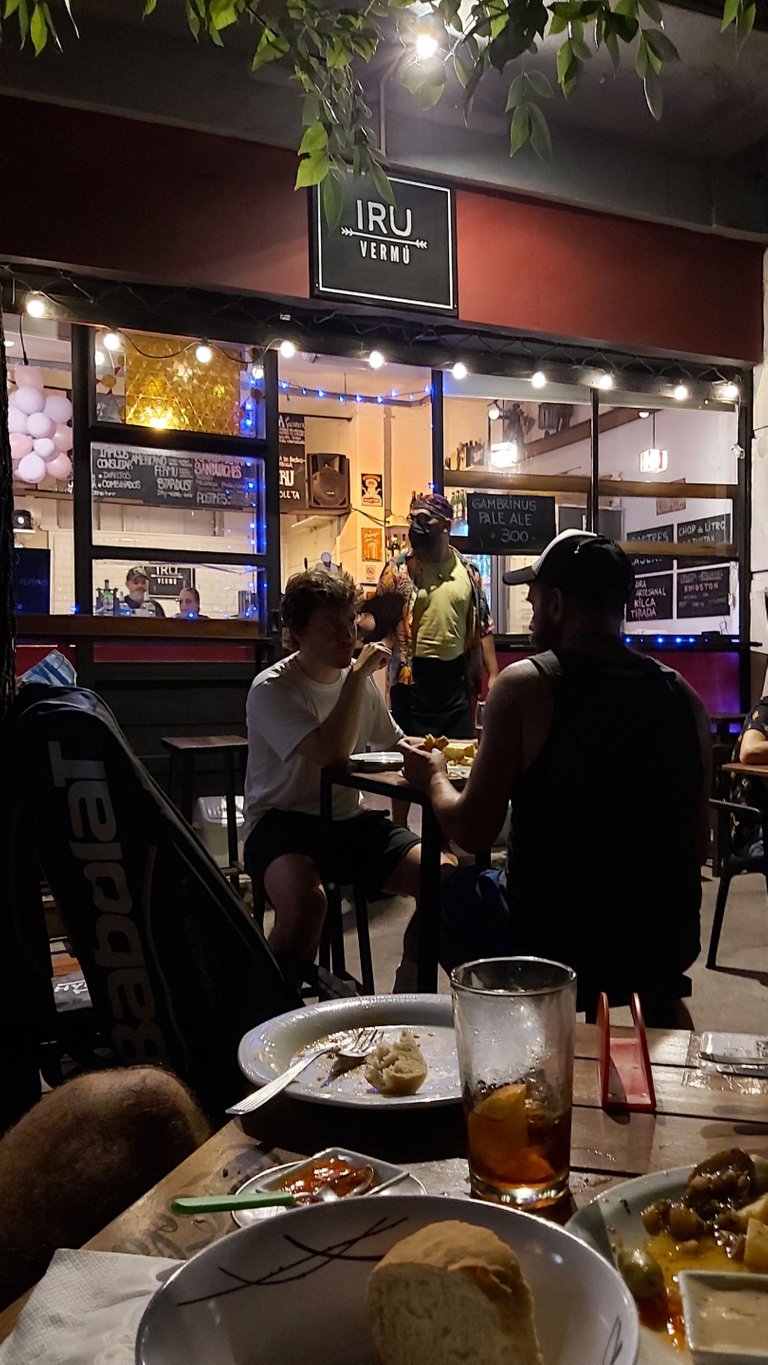 The heatwave does not stop in Buenos Aires, nor do the power outages that bring ill to many residents of the Federal Capital and the suburbs of Buenos Aires.
A few blocks from home you can hear the traditional sound of saucepans being hit by some blunt metal object. The famous "cacerolazos" that years ago have been established as a method of protest among citizens who are not fanatics or paid by any political group. They are the most politically correct and do not produce excesses or fights with the police or any other method used by unions and combative social groups.
The pans announce that neighbors tired and exhausted by the combination of extreme heat, lack of electricity, and even more so due to the lack of response from the companies in charge of distribution and also from the government, go out to protest in the streets of the city. town.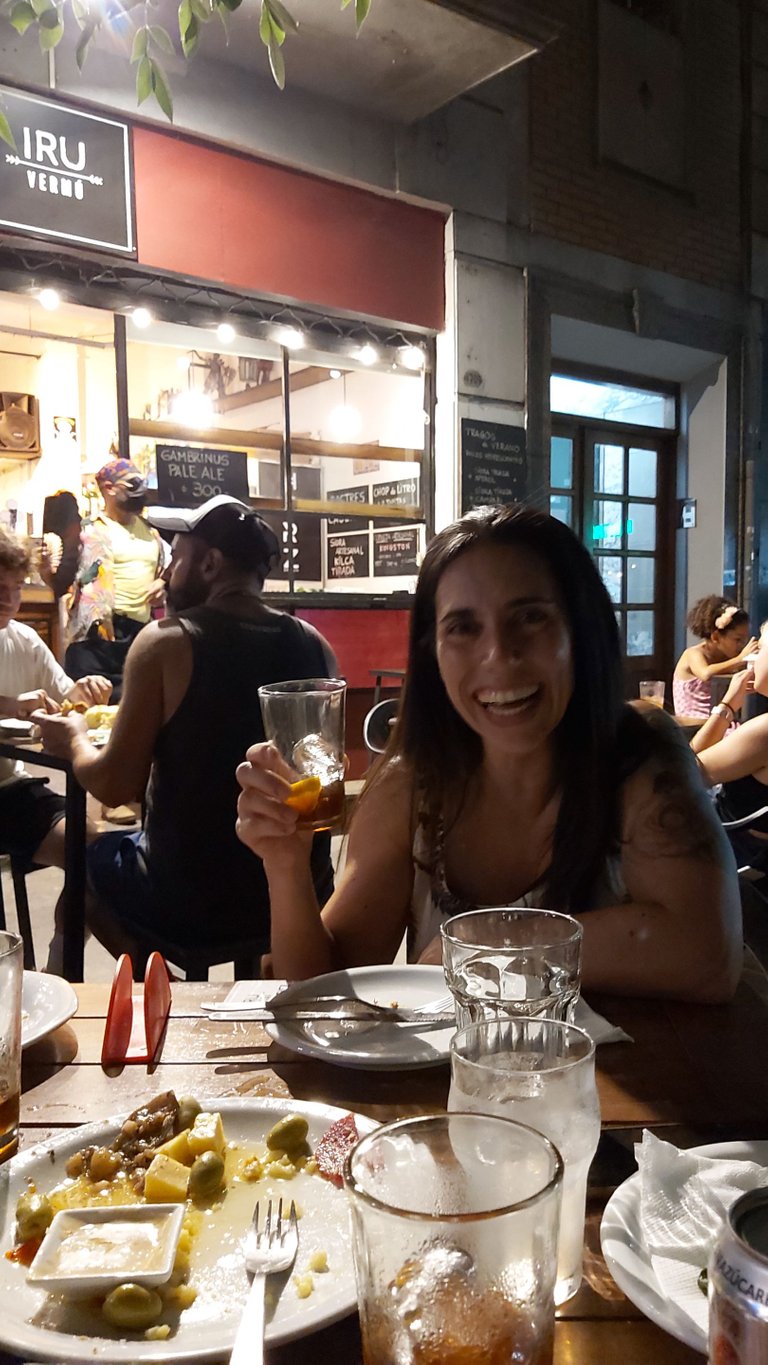 Faced with this almost depressing panorama, we decided with my wife, my daughter, and her partner to go out in search of a bar and spend a relaxed and fun time, forgetting about the eventual hardships among which we cannot forget the Covid that is in a time of new expansion that amazes everyone by the speed it has taken.
A few blocks from our house and much closer to my daughter's apartment, a gastronomic circuit has been created that does not stop growing, there are several bars competing to attract customers, no gourmet food, rather simple and fast things with many lights, good drinks and relaxed atmosphere. Just what we were looking for.
We stop at one where the specialty is vermouth or vermouth to associate it more with our language. Just as breweries are in fashion, now other drinks like this or gin are attracting more and more people and specialized bars are beginning to spring up all over the capital.
The place is simple and does not have too many tables, the food menu is very basic, tapas, empanadas, snacks, but in terms of drinks, the variety is enormous and the vermouths stand out there. On a blackboard, I read something about the history of this drink, which in German means wormwood, it is a wine macerated in spices and bitter herbs. Since time immemorial it has been used as an aperitif, although here and now they have found another function for it, alone or combined with other drinks, they accompany food and mainly people who meet to have a good time.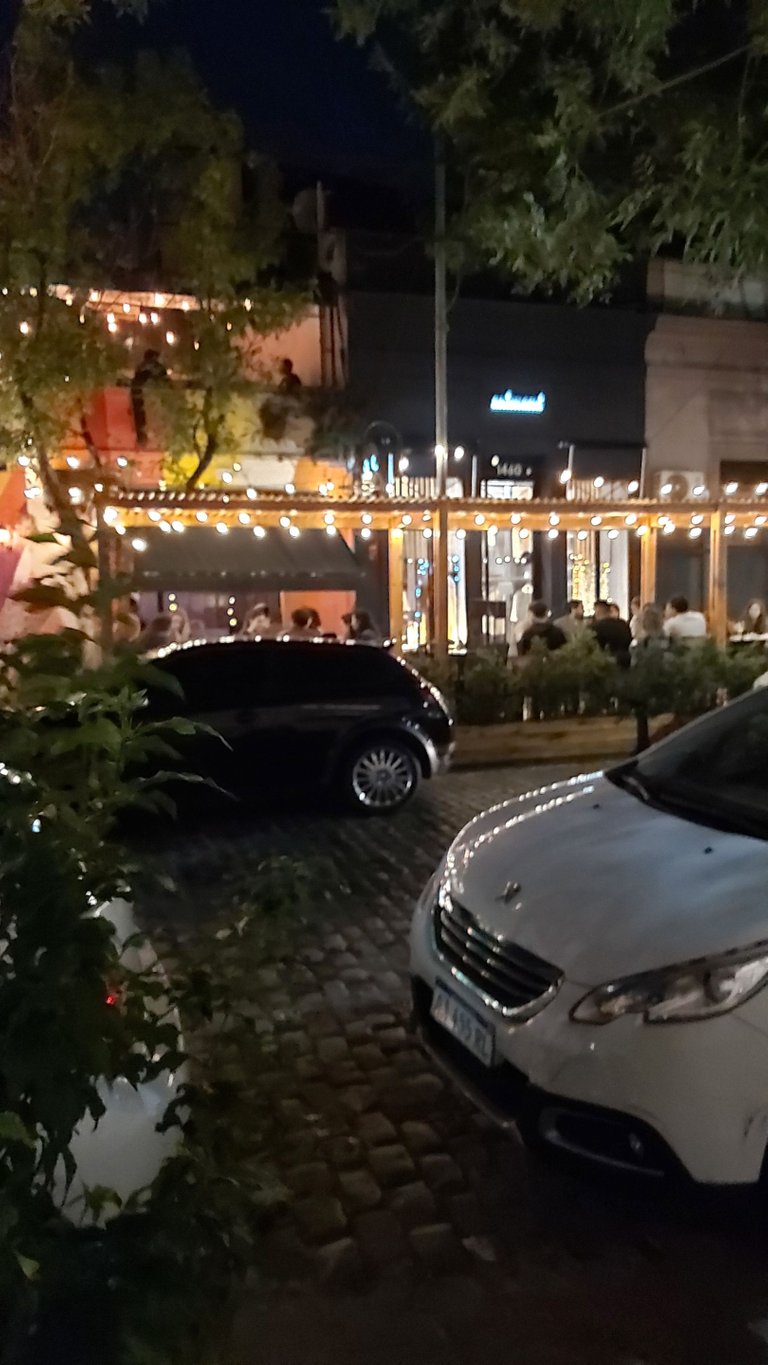 For a couple of hours, we had fun and happy moments and it served to forget about the heat and the power outages.
The vermuteria exceeded our expectations and we promised to come back for more, the walk and the people having fun is something that is transmitted and contagious, something like covid, but better.

La ola de calor no cesa en Buenos Aires, tampoco los cortes de luz que tienen a mal traer a muchos vecinos de la Capital Federal y el conurbano bonaerense.
A pocas cuadras de casa se escucha el ya tradicional sonido de las cacerolas golpeadas por algún objeto metálico contundente. Los famosos "cacerolazos" que hace años se han instaurado como método de protesta entre los ciudadanos no fanáticos ni pagados por agrupación política alguna. Son los más políticamente correctos y no producen desmanes ni peleas con la policía u algún otro método utilizado por los sindicatos y agrupaciones sociales combativas.
Las cacerolas preanuncian que vecinos cansados y agotados por la combinación del calor extremo, la falta de energía eléctrica y más aún por la falta de respuesta por parte de las compañías encargadas de la distribución y también del gobierno, salen a protestar por las calles de la ciudad.
Ante este panorama casi deprimente, decidimos con mi esposa, mi hija y su pareja salir en busca de algún bar y pasar un rato relajado y divertido, olvidándonos de las penurias eventuales entre las que tampoco podemos olvidar el Covid que está en un momento de nueva expansión que asombra a todos por la velocidad que ha tomado.
A pocas cuadras de nuestra casa y bastante más cerca del departamento de mi hija, se ha creado un circuito gastronómico que no para de crecer, allí varios bares compiten por atraer clientes, nada de comida gourmet, más bien cosas sencillas y rápidas con muchas luces, buenos tragos y ambiente relajado. Justo lo que estábamos buscando.
Paramos en uno donde la especialidad son los vermouth o vermú para asociarlo más con nuestro idioma. Así como las cervecerías están de moda, ahora también otras bebidas como esta o el gin atraen cada vez más a la gente y los bares especializados comienzan a surgir por toda la capital.
El lugar es sencillo y no tiene demasiadas mesas, el menú de comidas es muy básico, tapas, empanadas, picadas, pero en cuanto a tragos la variedad es enorme y allí sobresalen los vermús. En una pizarra leí algo de la historia de esta bebida que en alemán significa ajenjo, es un vino macerado en especias y hierbas amargas. Desde tiempo inmemoriales se lo utiliza como aperitivo, aunque aquí y ahora le han encontrado otra función, solos o combinados con otras bebidas acompañan la comida y fundamentalmente a las personas que se reúnen para pasar un buen rato.
Durante un par de horas pasamos momentos divertidos y alegres y sirvió para olvidarnos del calor y de los cortes de la electricidad.
La vermutería colmó nuestras expectativas y prometimos volver por más, el paseo y la gente divirtiéndose es algo que se trasmite y se contagia, algo así como el covid, pero mejor.
---
Las fotografías son de mi propiedad excepto las que menciono la fuente.
The photographs are my property except those mentioned by the source.
Héctor Gugliermo
@hosgug