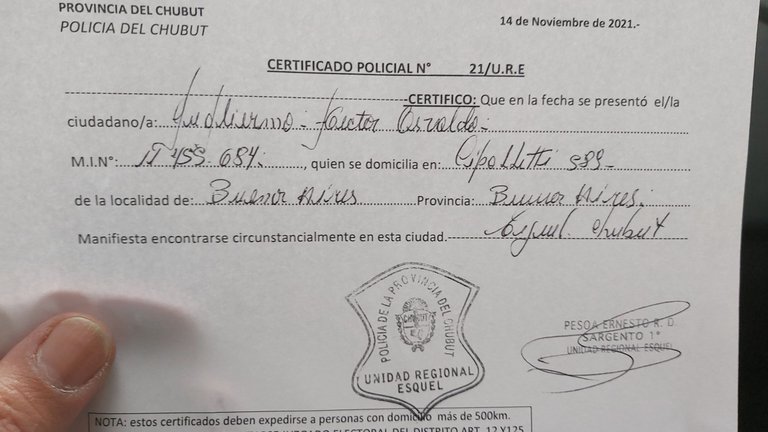 In my country, voting is a right, but also an obligation and not in a poetic sense but an effective and real one. Voting is required by law between the ages of 16 and 70, optional for those over that age and not allowed for minors.
Due to work issues, I had to travel to Esquel and Trevelin in the province of Chubut, almost 2000 kilometers from my home, of course, in addition to work, I take the opportunity to visit my friends and practice my favorite sport, I already mentioned it in a previous post.
The drawback is that today it was necessary to vote in elections called midterm and where deputies and senators are elected, not all but those who must be renewed according to the expiration of their mandates.
If I remember correctly, only on a previous occasion I could not vote because I was more than 500 kilometers from my home and now the situation is repeating itself. It is not something that pleases me because I like to exercise my right and obligation and although I consider that in recent decades we have not known how to elect our representatives, neither can we blame democracy but ourselves.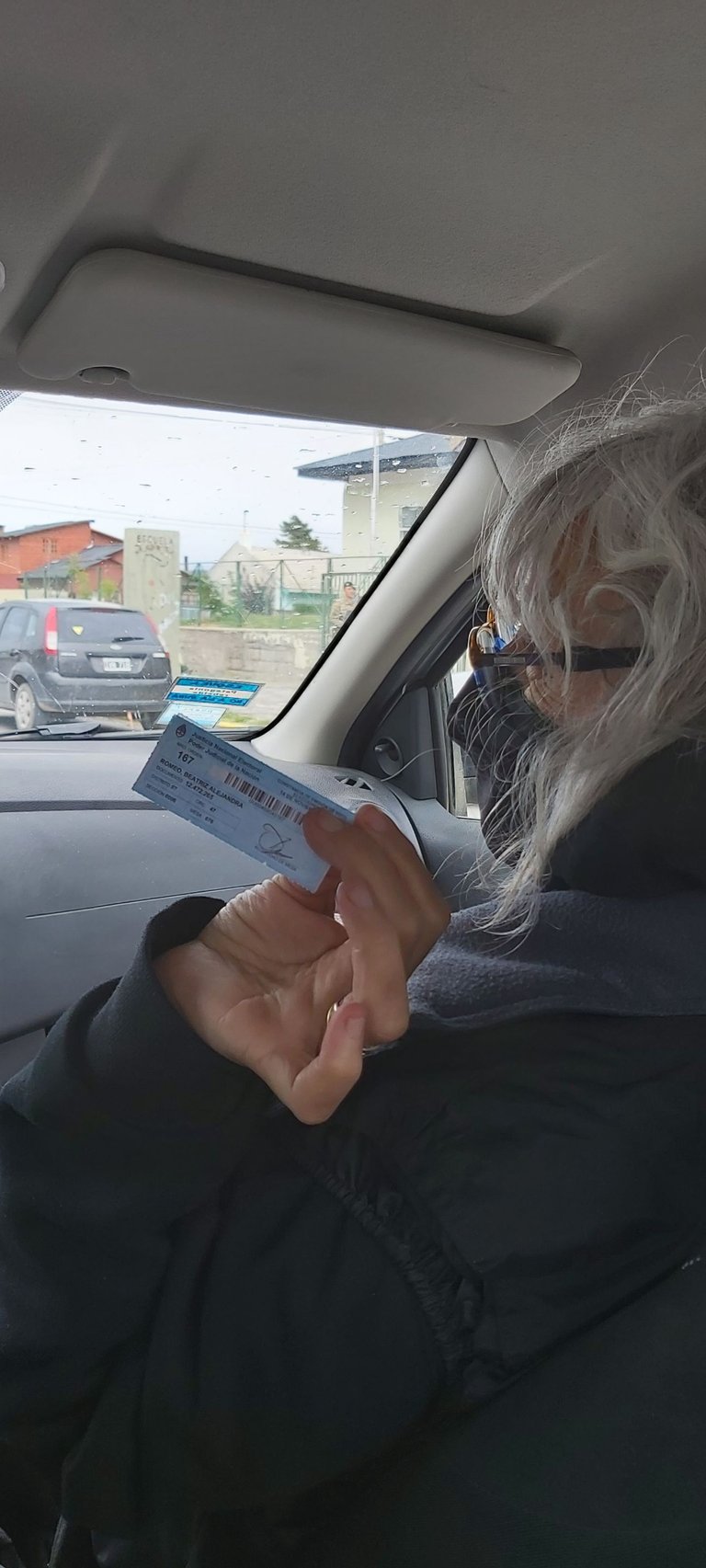 To justify that I do not vote, I had to attend the Esquel delegation of the Chubut police during voting hours, where I presented my document and they made a receipt so that I can present it to the electoral chamber and thus avoid inconvenient derivatives of my fault.
The process was very fast and the police were attentive and diligent.
I was left with a bitter taste on this issue of not being able to present myself to choose those who I consider can do a better job and in that way help the country to get out of its serious problems. In any case, watching now on television the news related to the vote, I verify that citizens are understanding that this way we are not going anywhere and have exercised the right to tell the current rulers that they must change and dedicate themselves to solving problems instead of looking for guilty elsewhere.
Don't vote, but I'm relieved, blameless, almost happy.

En mi país el voto es un derecho, pero también una obligación y no en sentido poético sino efectivo y real, votar está obligado por ley entre las edades de 16 y 70 años, opcional para mayores de esa edad y no permitido para los menores.
Por temas laborales debí viajar a Esquel y Trevelin en la provincia de Chubut a casi 2000 kilómetros de mi hogar, por supuesto que además del trabajo aprovecho para visitar a mis amigos y practicar mi deporte favorito, ya lo mencioné en una publicación anterior.
El inconveniente está dado en que en el día de hoy se debía votar en elecciones llamadas de medio término y donde se eligen diputados y senadores, no todos sino los que deben renovarse de acuerdo al vencimiento de sus mandatos.
Si mal no recuerdo solo en una oportunidad anterior no pude votar por estar a más de 500 kilómetros de mi domicilio y ahora se repite la situación. No es algo que me agrade porque me gusta ejercitar mi derecho y obligación y si bien considero que en las últimas décadas no hemos sabido elegir a nuestros representantes, tampoco le podemos endilgar la culpa a la democracia sino a nosotros mismos.
Para justificar que no voto he tenido que concurrir durante el horario de la votación a la delegación de Esquel de la policía de Chubut donde presenté mi documento y le confeccionaron un comprobante para que pueda presentar a la cámara electoral y evitar de esa manera inconveniente derivados de mi falta.
El trámite fue muy rápido y los policías atentos y diligentes.
Me quedó un sabor amargo sobre esta cuestión de no poder presentarme a elegir a quienes considero que pueden realizar un mejor trabajo y de esa manera ayudar al país a salir de sus graves problemas. De todas maneras, observando ahora por televisión las noticias relacionadas con la votación compruebo que los ciudadanos están comprendiendo que así no vamos a ningún lado y han ejercido el derecho de indicarle a los actuales gobernantes que deben cambiar y dedicarse a resolver problemas en lugar de buscar culpables en otros lados.
No vote, pero estoy aliviado, sin culpas, casi contento.
Las fotografías son de mi propiedad excepto las que menciono la fuente.
The photographs are my property except those mentioned by the source.
Héctor Gugliermo
@hosgug