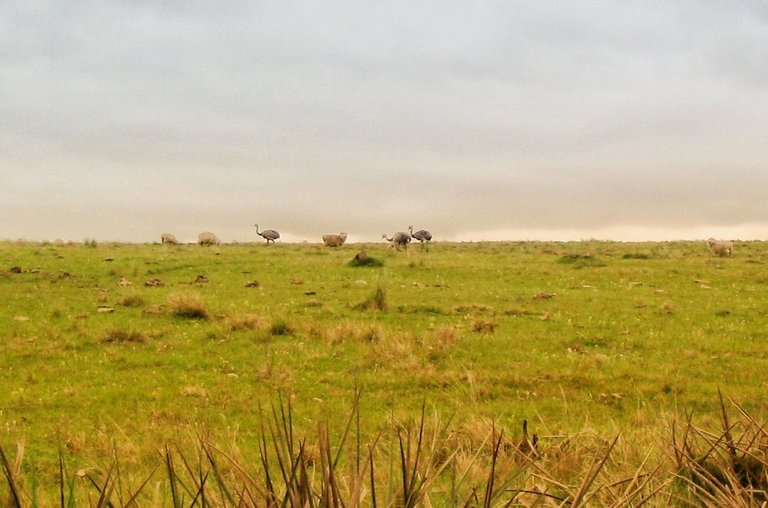 Many years ago, several more than twenty, my love for fly fishing began when I traveled through places suitable for its practice, I found Patagonia. Of course, due to its climate and its pure and clear waters, this is the ideal place for the development of salmonids, and these, according to an old North American fisherman in love with these lands and those fish, trout have been specially designed to be fly-fished.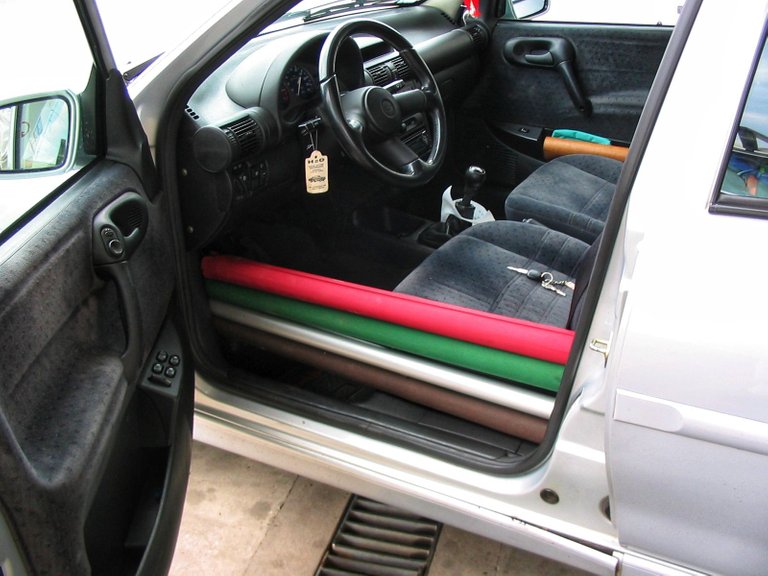 Although today this modality is not limited only to salmonids, in its beginnings back in the 1400s in Great Britain, the first fish that fell under the deception of a hook covered with hair and feathers were precisely the trout, due to the and thanks to its habit of coming to the surface of the water and feeding on small insects that landed on it.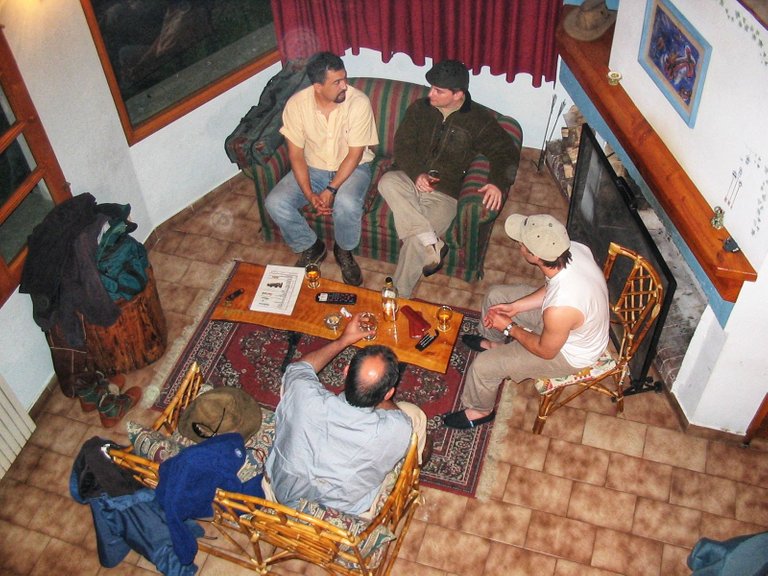 Going back to my beginnings, I remember one of the first trips by car, although as I said many years have passed, I know that it was not the first trip to the south of Argentina because one of the photographs made me remember that adventure is that of the protective tubes From the canes stacked on top of each other using the gap from the driver's seat to the rear, the car was gray, a Chevrolet Corsa I bought in 2000.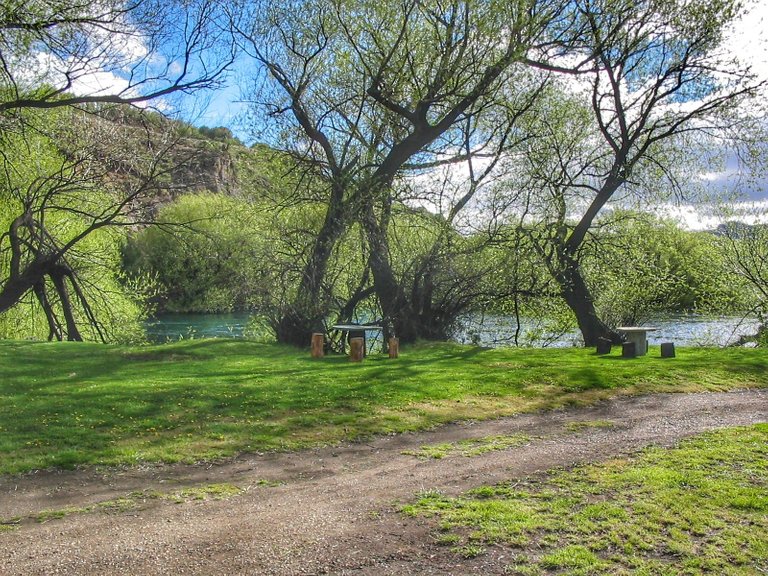 Some may wonder about the strange place where I put the fishing rods, the reason is simple, the length of the protective tubes did not allow them to be placed in the trunk, quite small and full of junk belonging to four fishermen, where the equipment and the outerwear took up the entire volume of the compartment and quite a bit more.
The adventure of almost 1,600 kilometers with four passengers in a small car began, with bags and other belongings between the passengers because there was no more space to put them. Everything went quite well and the illusion of the dream place concealed the hardships of the long and uncomfortable journey. We had no choice, we are in South America and enough income to own or rent a larger vehicle was never one of our strengths.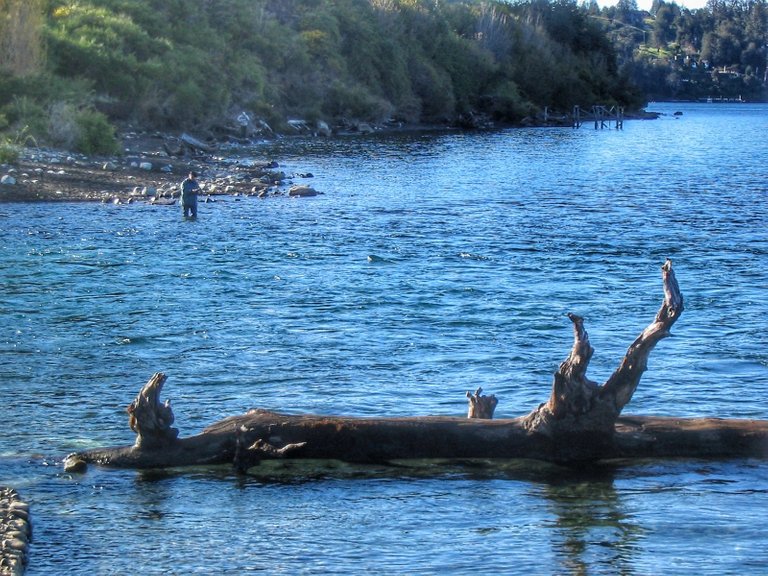 Halfway to our destination, we could see various animals roaming the still fertile fields, sheep and rheas grazing fraternally and we all took it as a good omen. I have already mentioned it on other occasions, but in case it was necessary I would say again that the rhea is a great running bird that does not fly, it is the largest in South America, very similar to the African ostrich, I will not go into greater detail with the sheep, we all know.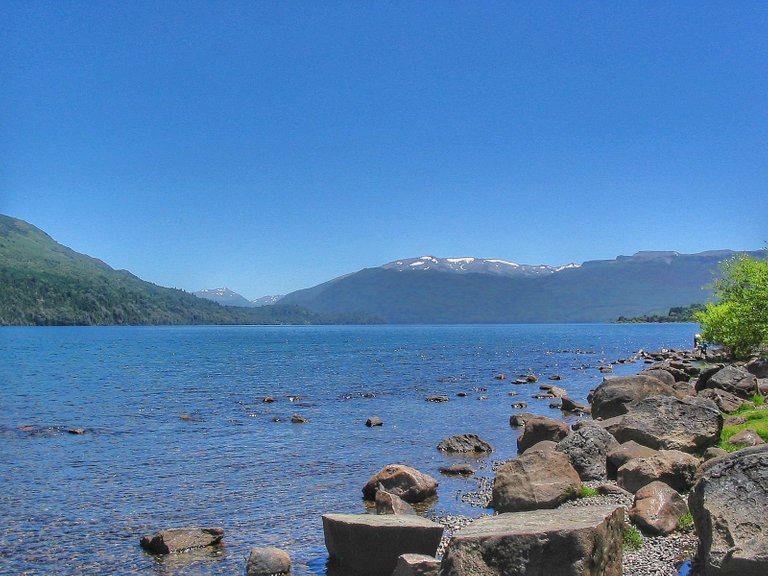 The destination finally arrived and we dedicated ourselves to enjoying some spectacular days, so much so that I don't even remember what we caught, it must be true that fishing is just an excuse to travel, meet people and landscapes and spend quality time with friends, including some eventual ones that time later moves away, with or without reason but that remain in the memories and emerge in moments like this when a photograph of rheas and sheep made me go back in time and remember.

Muchos años atrás, varios más de veinte, comenzó mi afición por la pesca con mosca en el peregrinar por lugares aptos para su práctica me encontré con la Patagonia. Por supuesto ese es por su clima y sus aguas puras y claras el lugar ideal para el desarrollo de los salmónidos y éstos a decir de un viejo pescador norteamericano enamorado de estas tierras y esos peces, la trucha ha sido diseñada especialmente para ser pescada con mosca.
Si bien hoy en día esa modalidad no se limita solo a los salmónidos, en sus comienzos allá por los años 1400 en Gran Bretaña, los primeros peces que cayeron bajo el engaño de un anzuelo revestido de pelos y plumas fueron justamente las truchas, por obra y gracia de su costumbre de salir a la superficie del agua y alimentarse de pequeños insectos que se posaban en ella.
Volviendo a mis comienzos, recuerdo uno de los primeros viajes en automóvil, aunque han pasado como dije muchos años, sé que no fue el primer viaje hacia el sur argentino porque una de las fotografías que me hicieron recordar esa aventura es la de los tubos protectores de las cañas puestos uno encima de otro utilizando el hueco desde el asiento del conductor hacia la parte trasera, el automóvil era de color gris, un Chevrolet Corsa que compré en el año 2000.
Algunos se preguntarán por el extraño lugar en los que puse las cañas de pescar, el motivo es sencillo, el largo de los tubos protectores no permitía colocarlos en el baúl, bastante pequeño y abarrotado de trastos pertenecientes a cuatro pescadores, donde los equipos y la ropa de abrigo ocupaban la totalidad del volumen del compartimiento y bastante más.
Comenzó la aventura de realizar casi 1.600 kilómetros con cuatro pasajeros en un automóvil pequeño, con bolsos y otros enseres entre los ocupantes porque no había más espacio donde ponerlos. Todo se desarrolló bastante bien y la ilusión del lugar soñado hacía que se disimularan las penurias del largo e incómodo viaje. No teníamos otra opción, estamos en Sudamérica y los ingresos suficientes como para poseer o alquilar un vehículo más grande nunca fue una de nuestras virtudes.
A mitad de camino de nuestro destino pudimos observar diversos animales vagando por los todavía fértiles campos, ovejas y ñandús pastaban fraternalmente y todos lo tomamos como un buen augurio. Ya lo he mencionado en otras oportunidades, pero por si hiciera falta vuelvo a decir que el ñandú es una gran ave corredora que no vuela, es la más grande de Sudamérica muy parecida al avestruz africana, con las ovejas no entraré en mayores detalles, las conocemos todos.
El lugar de destino finalmente llegó y nos dedicamos a disfrutar de unos días espectaculares, tanto que ni siquiera recuerdo lo que pescamos, debe ser cierto que la pesca es solo un pretexto para viajar, conocer gente y paisajes y pasar un tiempo de calidad junto a amigos, inclusive algunos eventuales que luego el tiempo aleja, con o sin motivos pero que permanecen en los recuerdos y afloran en momentos como este, cuando una fotografía de ñandús y ovejas me hizo retroceder en el tiempo y recordar.
---
Las fotografías son de mi propiedad excepto las que menciono la fuente.
The photographs are my property except those mentioned by the source.
Héctor Gugliermo
@hosgug