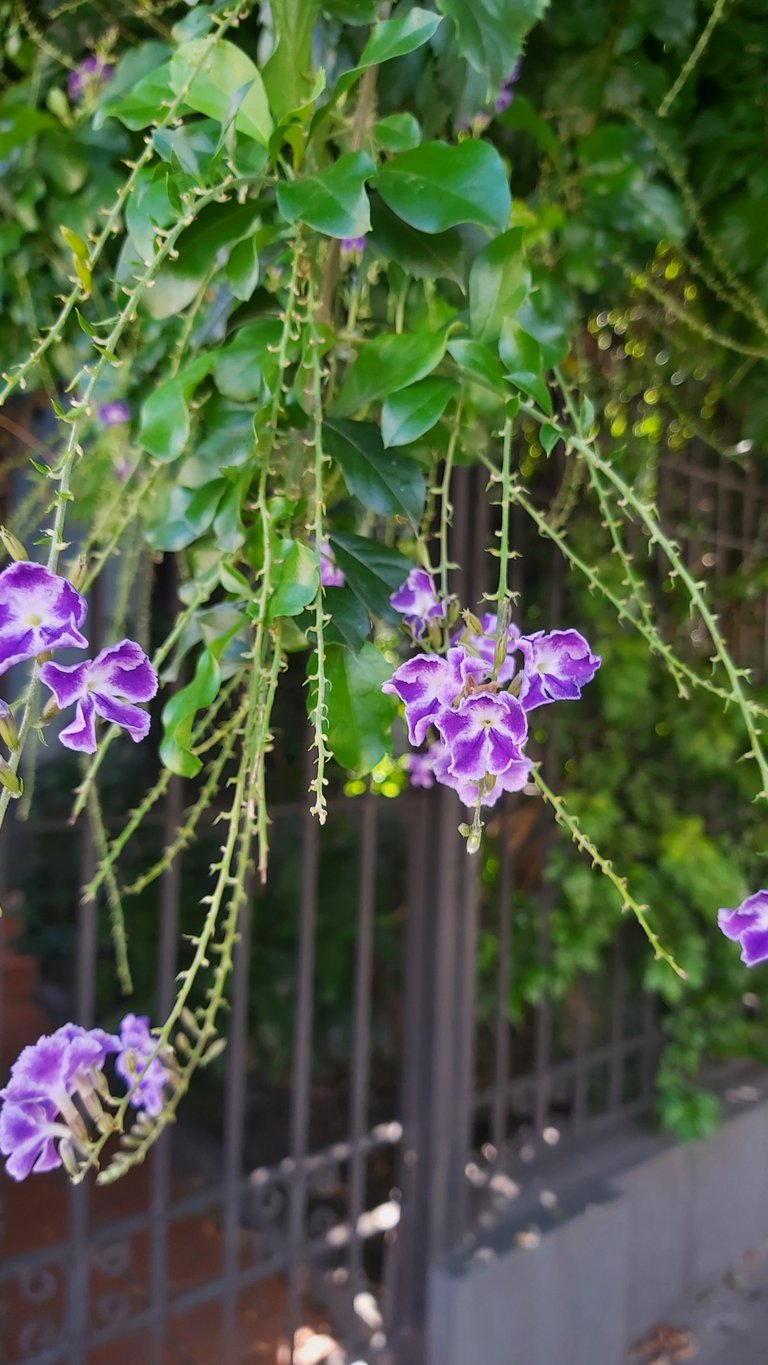 I always liked walking around the neighborhood, as I have mentioned on other occasions, it is a small community, only old houses, no buildings, where car traffic is scarce and therefore there is less smoke and noise pollution. It is a homogeneous set of tranquility and peace, surrounded by tall buildings, a lot of cement, and little green. Like an oasis in the middle of the desert.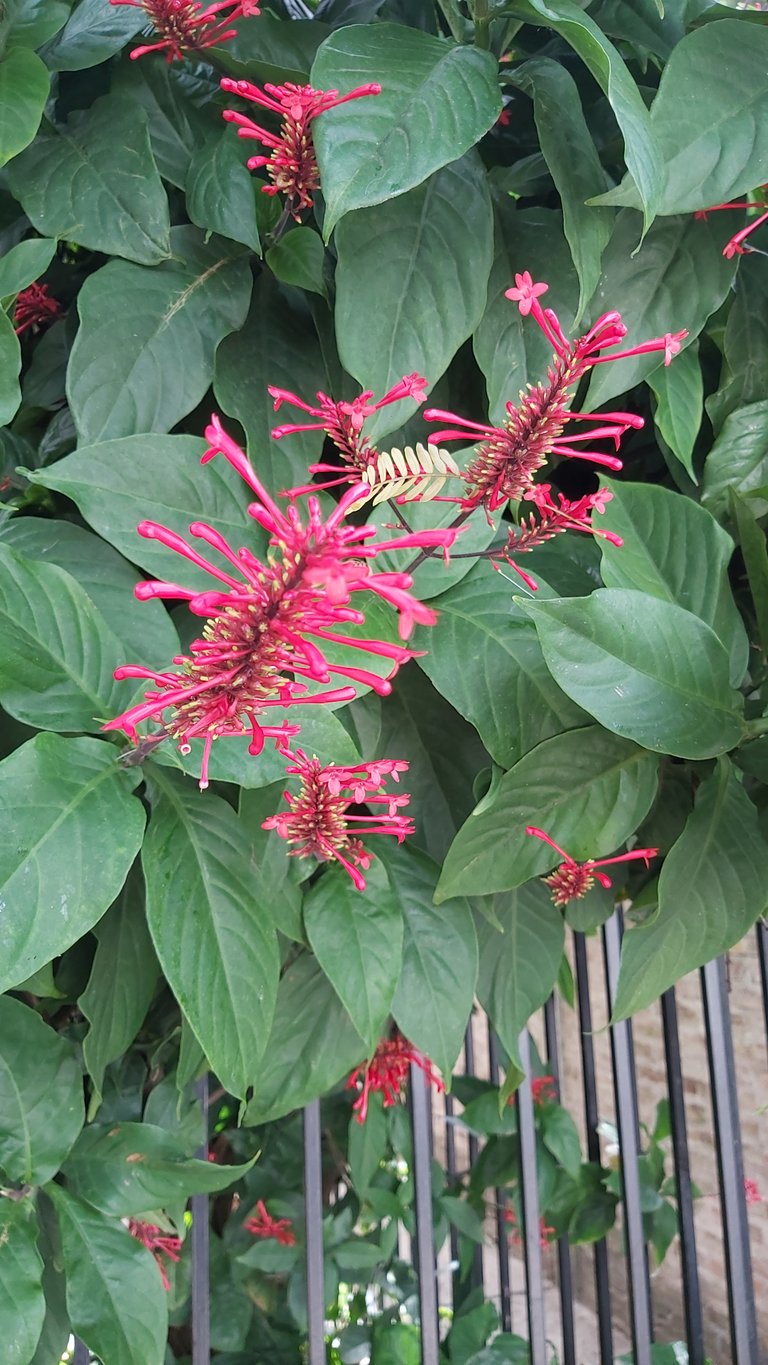 Almost all the houses have gardens and, on the sidewalks, there are a great variety of trees, walking it is relaxing and I can't help noticing the flowers that appear everywhere, like a clear sky covered in stars.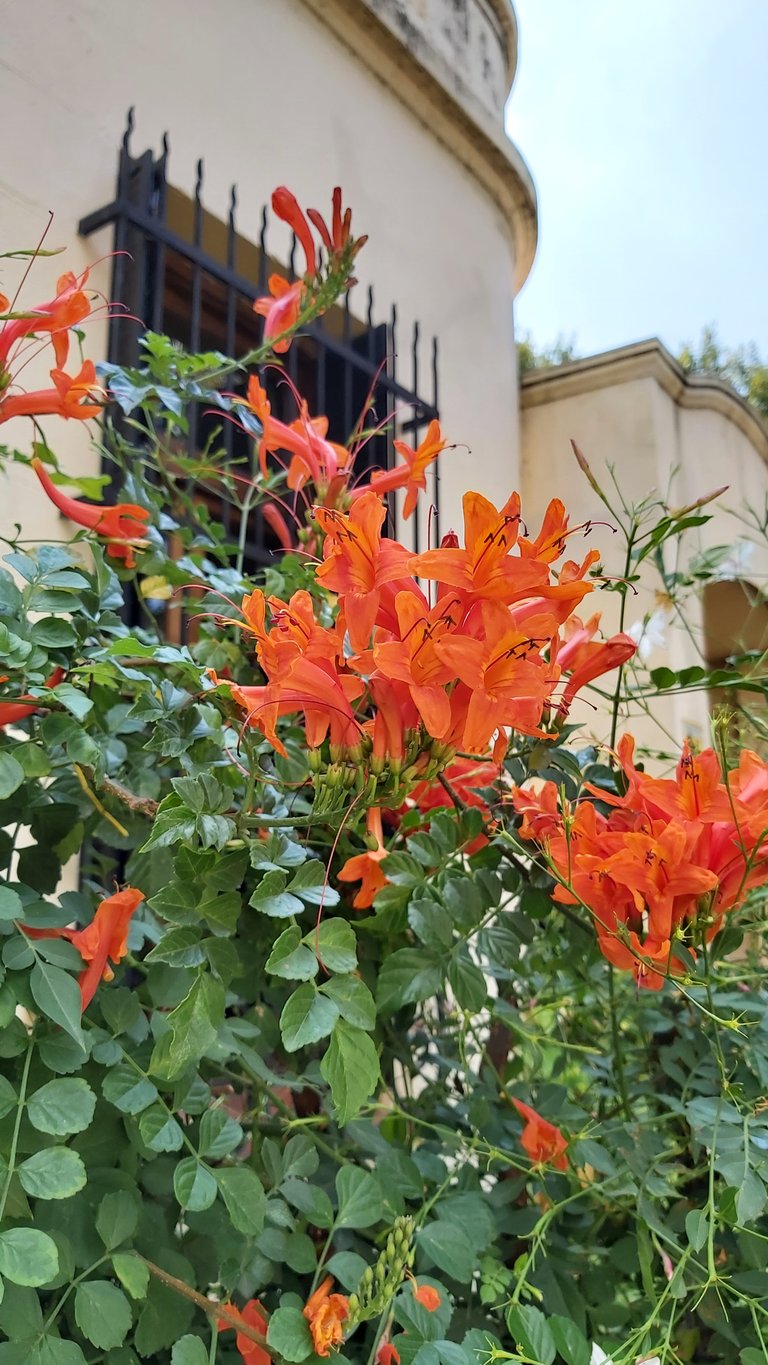 I don't know much about botany, but I do know that in the fall the number of flowers decreases, partly because of the cold, the wind, and the clouds that are more abundant than in the warmer seasons. Many trees lose their leaves, covering the sidewalks with a soft ocher mattress, to the delight of almost everyone except those in charge of cleaning sidewalks and streets.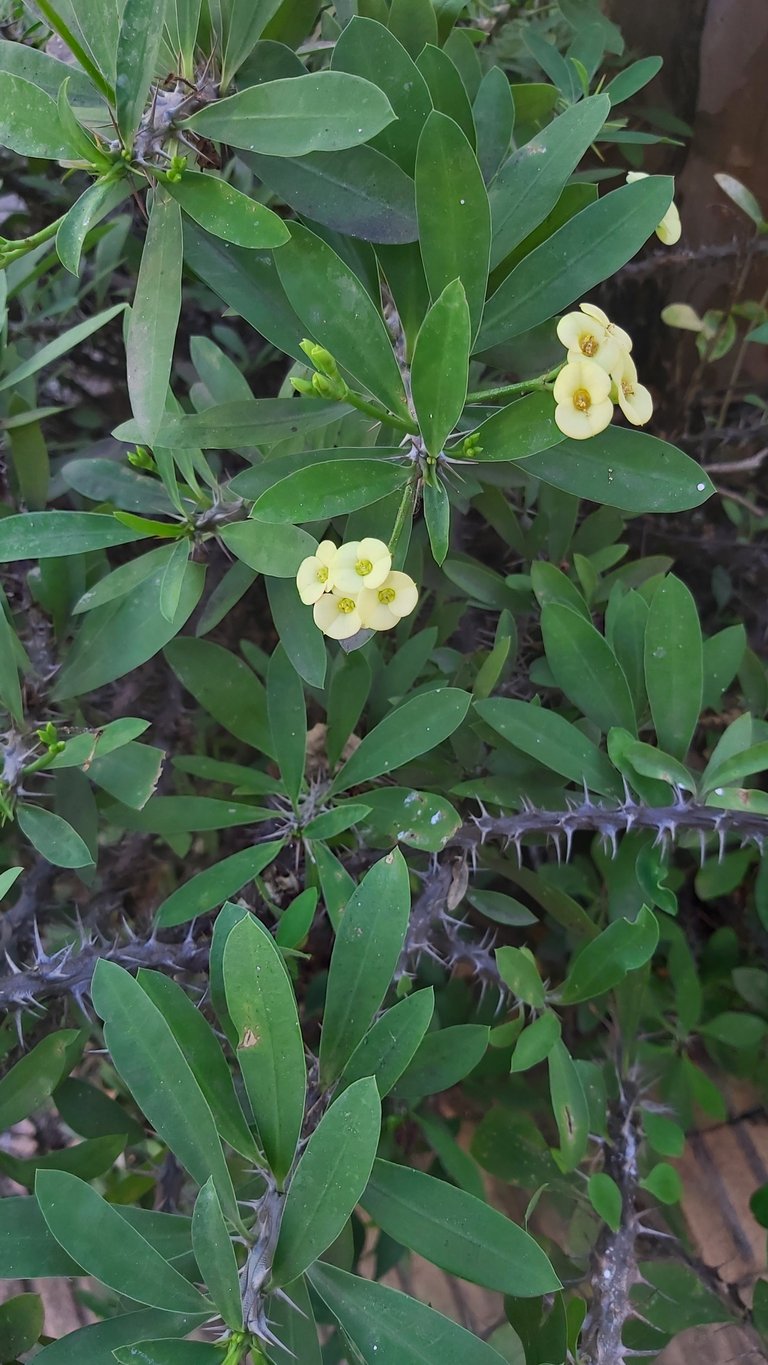 As I said, it is a time when the number of flowers generally decreases, but here, in this atypical neighborhood of the city, the plants do not seem to have noticed the progress of the almanac, everywhere the flowers are shown in their splendor as if it were the beginning of spring.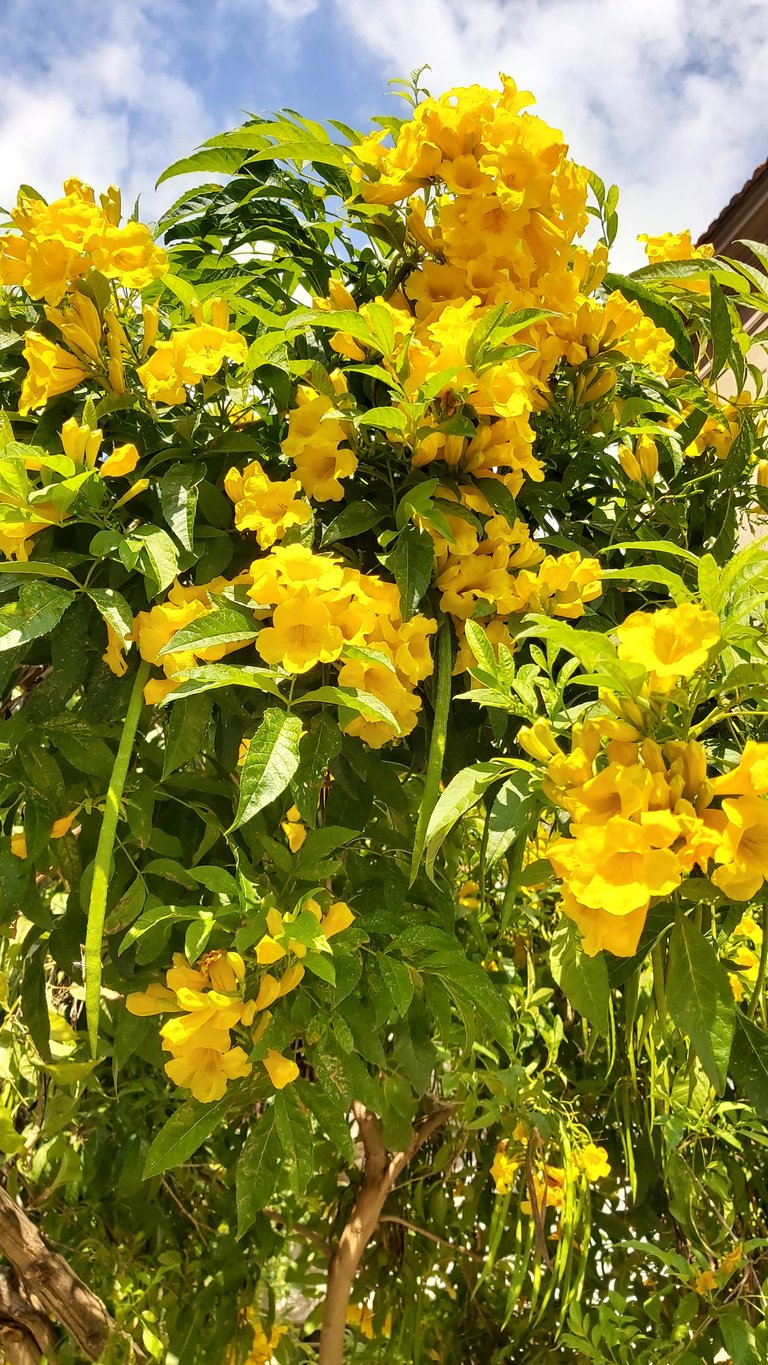 I am not going to bore you with names and descriptions, only photographs that show how they explode in various shapes and colors, images of the autumnal flowering in the neighborhood of houses of the Flores commune, in the Federal Capital of Argentina, and I just realized that with the name that they have given to the commune it is totally logical that its beauty and attractiveness remain here forever.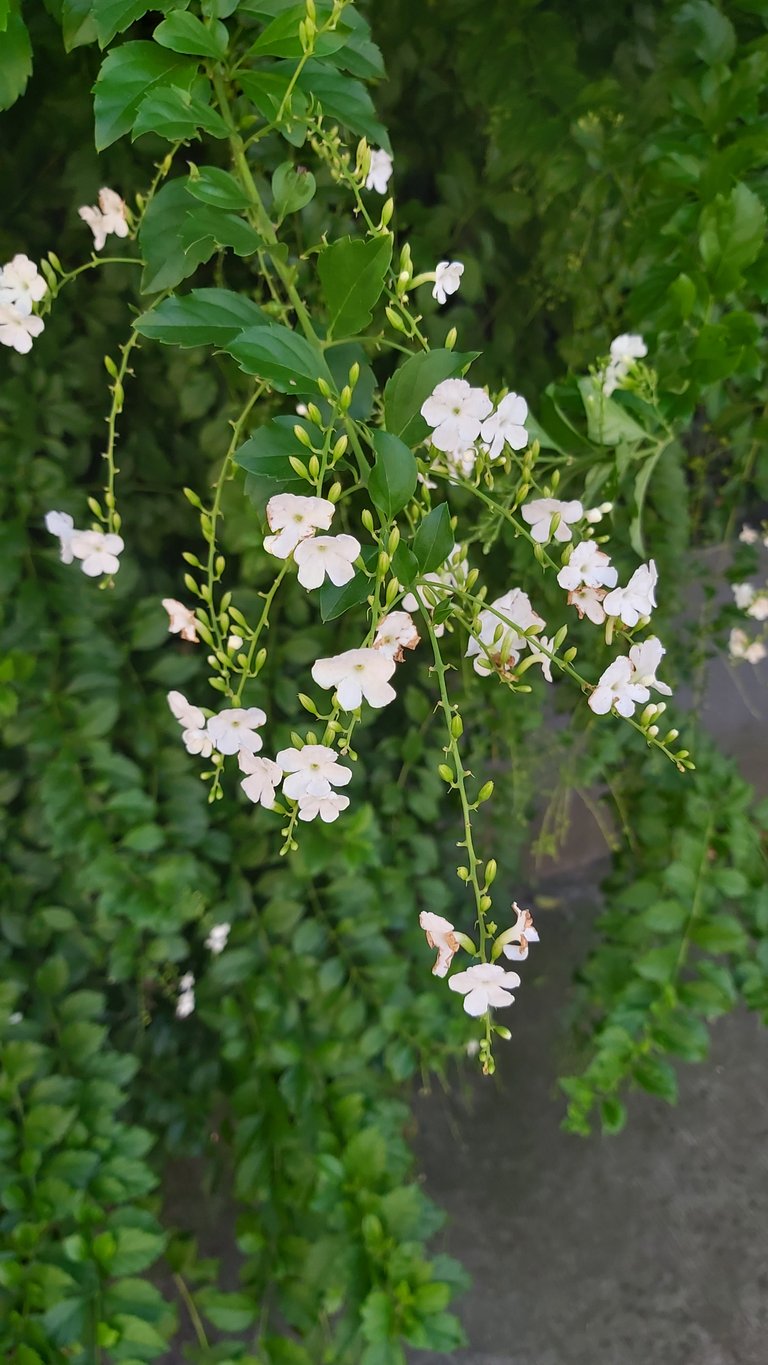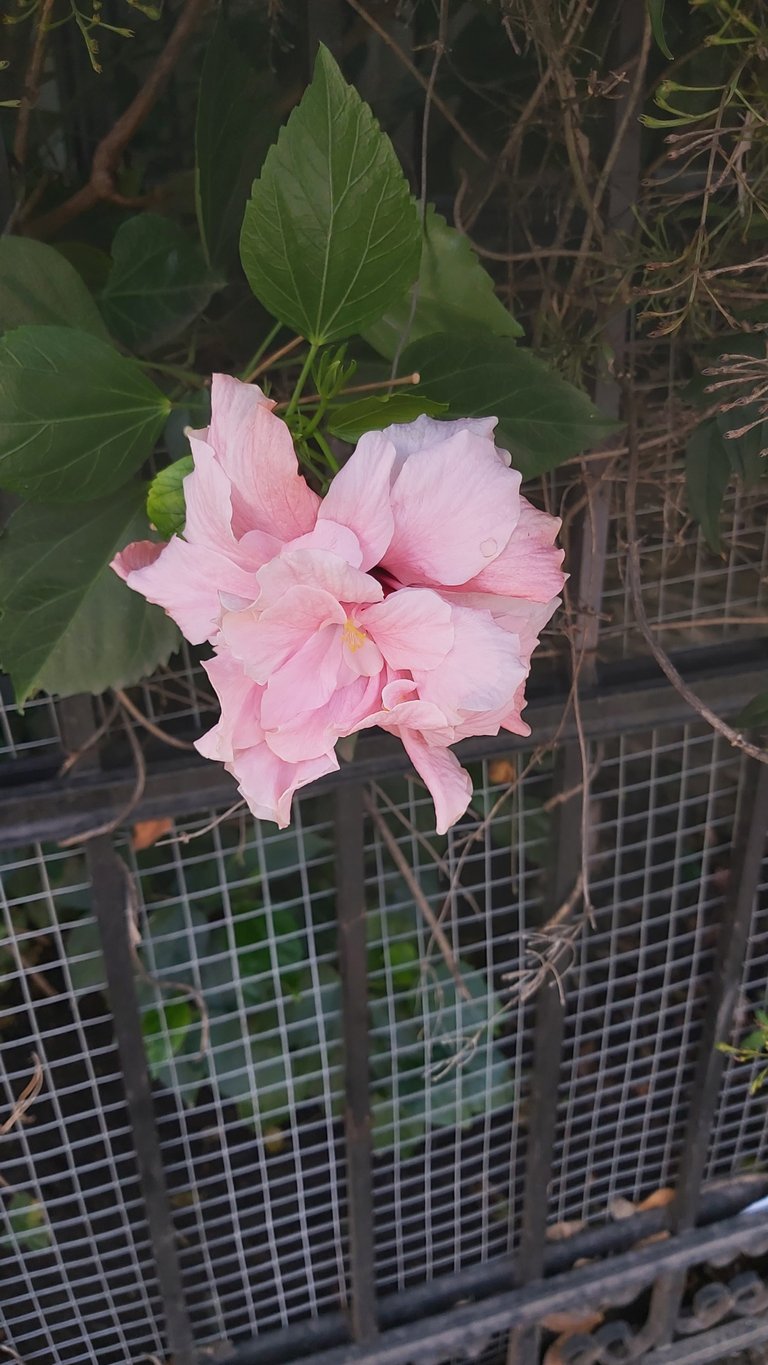 Siempre me gustó pasear por el barrio, como he comentado en otras oportunidades es una comunidad pequeña, solamente casas antiguas, nada de edificios, donde el tránsito de automóviles es escaso y por lo tanto hay menor polución de humo y ruidos. Es un conjunto homogéneo de tranquilidad y paz, rodeado de edificios altos, mucho cemento y poco verde. Como un oasis en medio del desierto.
Casi todas las casas tienen jardines y en las veredas hay una gran variedad de árboles, pasear por allí es relajante y no puedo dejar de notar las flores que aparecen por todas partes, como un cielo límpido tapizado de estrellas.
No se mucho de botánica, pero sí sé que en el otoño la cantidad de flores disminuye, en parte por el frío, el viento y las nubes que son más abundantes que en las estaciones más cálidas. Muchos árboles pierden sus hojas tapizando las veredas de un mullido colchón ocre, para beneplácito de la vista de casi todos menos aquellos encargados de la limpieza de aceras y calles.
Como decía, es una época donde por lo general la cantidad de flores disminuye, pero por aquí, en este barrio atípico de la ciudad, las plantas no parecen haberse dado cuenta del avance del almanaque, por todas partes las flores se muestran en su esplendor, como si se tratara del comienzo de la primavera.
No los voy a aburrir con nombres y descripciones, solo fotografías que muestran como explotan de formas y colores variados, imágenes de la floración otoñal en el barrio de casas de la comuna de Flores, en la Capital Federal de la Argentina y acabo de darme cuenta que con el nombre que le han dado a comuna es totalmente lógico que por aquí su belleza y atractivo permanezcan por siempre.
---
Las fotografías son de mi propiedad excepto las que menciono la fuente.
The photographs are my property except those mentioned by the source.
Héctor Gugliermo
@hosgug