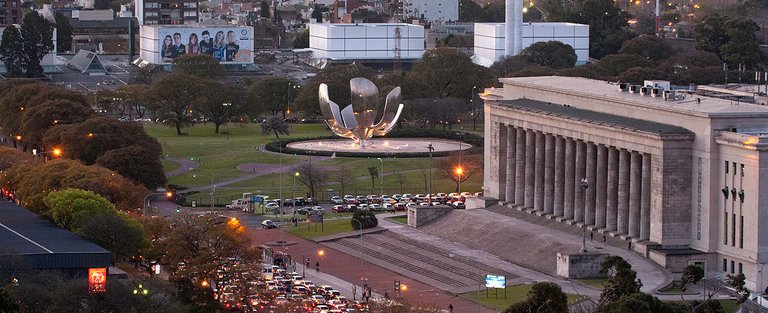 A few days ago, an interesting project of the old and prestigious University of Buenos Aires (UBA) was revealed. It has been reported that a digital space or metaverse is underway whose main stage takes place in the law school.
The UBA is one of the oldest public universities in South America, in August of the previous year it celebrated 200 years of its creation and currently ranks 66th in the prestigious world ranking of universities published annually by Quacquarelli Symonds, the British company specializing in education and study abroad. The UBA is the first among all Ibero-American universities.
The UBA brings together an important range of faculties where we can find, in addition to Law, Agronomy, Economics, Architecture, Exact and Natural Sciences, Social Sciences, Veterinary Medicine, Philosophy and Letters, Engineering, Medicine, Psychology, and Dentistry.
Returning to the theme of the metaverse, for the moment the scenario is presented as a type of video game where students can go through the field of the faculty, read texts, and interact with each other and with their teachers always in the pedagogical field.
The project is the excuse to present the opening of the recently created degree in metaverse and gaming that will be taught in the innovation and artificial intelligence laboratory IALAB.
According to the director of IALAB, a metaverse was developed to teach metaverse, which is an innovation that does not exist in any other university in Ibero-America. He clarified that it is an absolutely perfectible pilot test and that it will surely be transferred to other pedagogical content and to other faculties of the UBA universe.
Lee Ullmann, director for Latin America of the MIT School of Management was present at the launch and congratulated the authorities, celebrating that the UBA enters the new and fascinating world of the metaverse.

Pocos días atrás se conoció un interesante proyecto de la antigua y prestigiosa Universidad de Buenos Aires (UBA), según se ha informado, está en marcha un espacio digital o metaverso cuyo principal escenario se desarrolla en la facultad de derecho.
La UBA es una de las más antiguas universidades públicas de Sudamérica, en agosto del año anterior cumplió 200 años de su creación y en la actualidad ocupa el puesto 66 en el prestigioso ranking mundial de universidades que anualmente publica Quacquarelli Symonds, la empresa británica especializada en educación y estudios en el extranjero. La UBA es la primera entre todas las universidades Iberoamericanas.
La UBA nuclea un importante rango de facultades donde podemos encontrar además de Derecho, Agronomía, Economía, Arquitectura, Ciencias Exactas y Naturales, Sociales, Veterinaria, Filosofía y Letras, Ingeniería, Medicina, Psicología y Odontología.
Volviendo al tema del metaverso, por el momento el escenario se presenta como un tipo de video juego donde los estudiantes pueden recorrer el ámbito de la facultad, leer textos, interactuar entre sí y con sus profesores siempre en el ámbito pedagógico.
El proyecto es la excusa para presentar la apertura de la recientemente creada diplomatura en metaverso y gaming que será dictada en el laboratorio de innovación e inteligencia artificial IALAB.
Según el director del IALAB, se desarrolló un metaverso para enseñar metaverso, eso es una innovación que no existe en ninguna otra universidad de Iberoamérica. Aclaró que es una prueba piloto absolutamente perfectible y que seguramente será trasladada a otros contenidos pedagógicos y a otras facultades del universo UBA.
Lee Ullmann, director para Latinoamérica de la escuela de administración del MIT estuvo presente en el lanzamiento y felicitó a las autoridades celebrando que la UBA ingrese al nuevo y fascinante mundo del metaverso.
---
Las fotografías son de mi propiedad excepto las que menciono la fuente.
The photographs are my property except those mentioned by the source.
Héctor Gugliermo
@hosgug