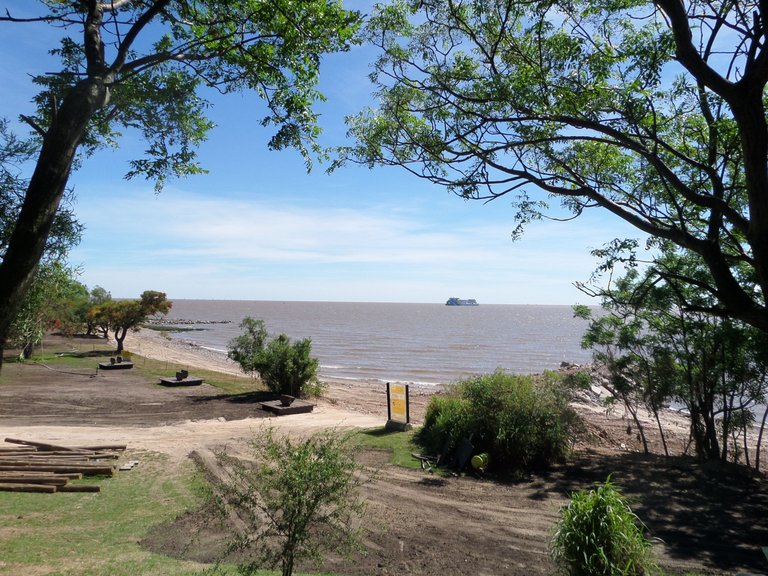 One of the few places within the federal capital where you can walk for several kilometers alone surrounded by nature and practically without the noises of any large city that is no longer heard from listening to so much is the ecological reserve on Avenida Costanera Sur.
Thanks to someone whose name I don't even know, in 1986 the municipality of the city of Buenos Aires proclaimed this area as a Natural Park and ecological reserve of the city, there are almost 350 hectares of land reclaimed from the Río de la Plata and in this way it became the first nature reserve within the city.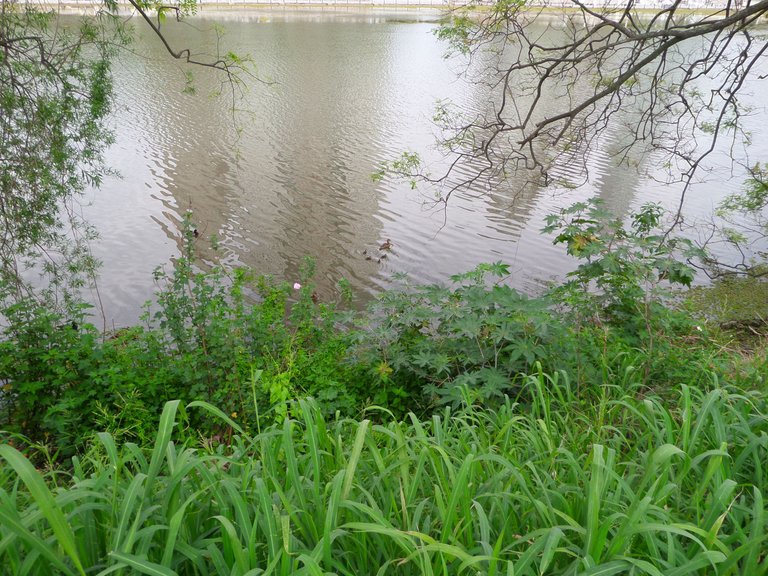 Thanks to the almost exclusive action of nature, today there are within the park about 600 species of plants, 300 species of birds, more than 600 species of arthropods including insects, arachnids, and crustaceans, and 30 different species of reptiles including snakes and turtles.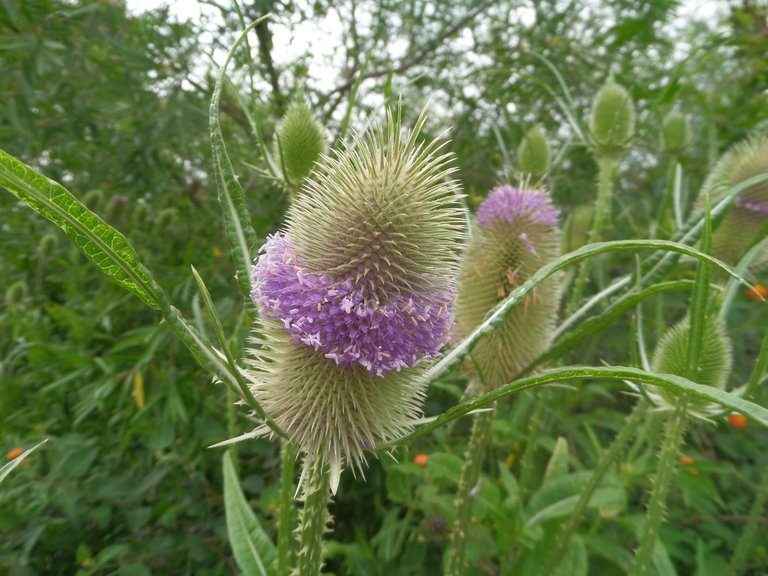 The walk is long and a bit tiring but beautiful, yes, together with my wife we ​​like to visit her on Saturdays very early, she hardly opens since then the sun, the heat and mainly the people who attend take away some of the charms.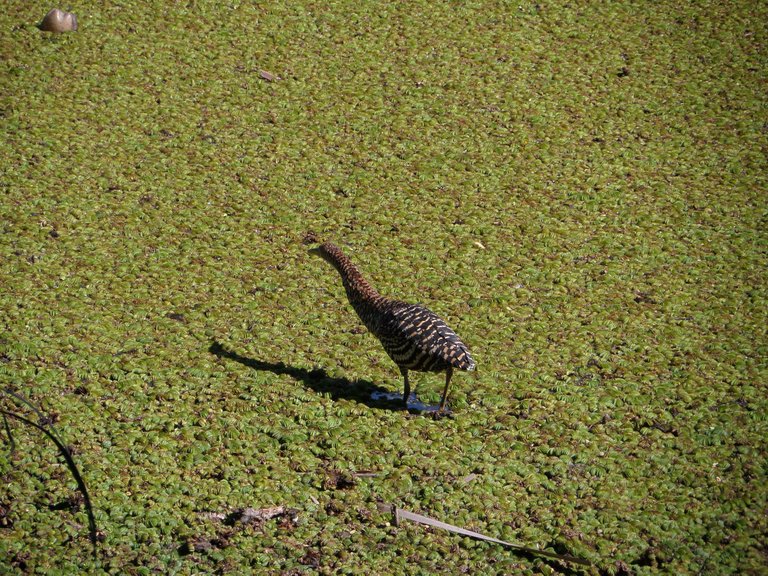 Going to the river, sitting under some leafy willow tree or on the banks specially prepared to receive large numbers of visitors, is relaxing and restorative, while we taste our telluric mate, we observe the ships sailing, the first sailboats that go out to defy the wind and the waves and also the planes that land and take off from the metropolitan airport, there a little further north on the coastal avenue of the same name.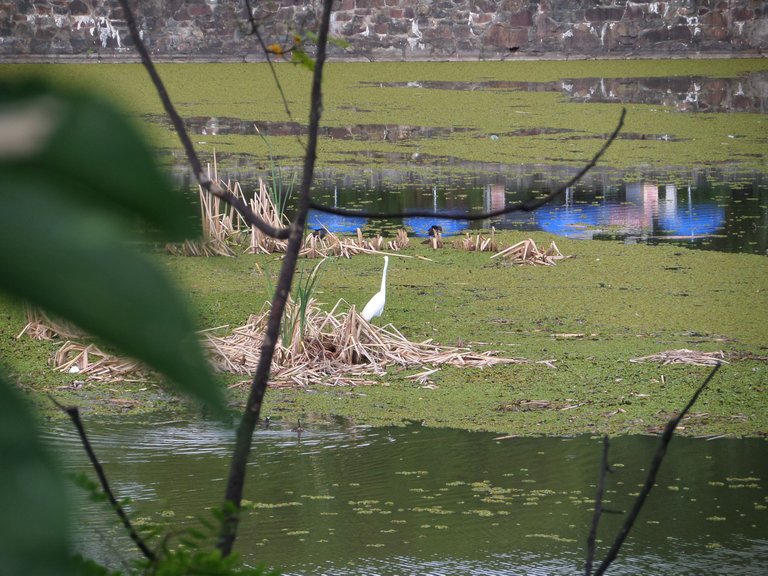 The first group of photo hunters makes their appearance, it is already noticeable that the restrictions on tourism have been lifted because among the large contingent there are several who speak other languages: English, German, Japanese, well, I think it is Japanese, although not. I can assure you.
Those folks with overpriced cameras and huge telephoto lenses reminded me that I didn't bring my modest Sony compact and the smartphone I left in the car so I can only get some pictures from other tours we did before the pandemic.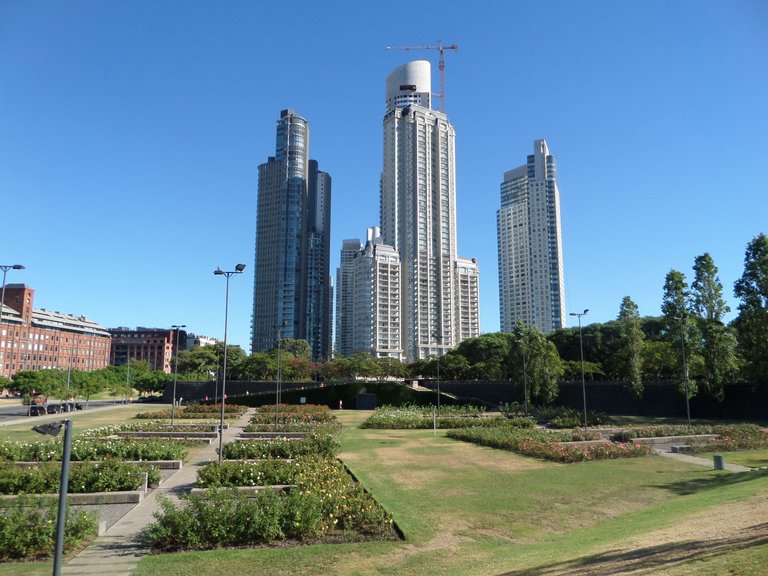 When we got back to the information and exhibition center to freshen up and go to the bathroom, we saw a poster that announced a photographic exhibition about fauna and flora hidden in the reserve and another poster invited us to visit the wildlife rescue and release center, both were In the afternoon, we leave it for another opportunity, perhaps a warm summer afternoon where after visiting both exhibitions we can go out and walk along the avenue for a while, choosing a hamburger stall for dinner and return home happy and content.

Uno de los escasos lugares dentro de la capital federal donde se puede caminar varios kilómetros solo rodeados de naturaleza y prácticamente sin los ruidos de toda gran urbe que de tanto escuchar ya no se escuchan, es la reserva ecológica de la Avenida Costanera Sur.
Gracias a alguien de quien ni siquiera se su nombre, en el año 1986 la municipalidad de la ciudad de Buenos Aires proclamó a esta área como Parque Natural y reserva ecológica de la ciudad, son casi 350 hectáreas de terrenos ganados al Río de la Plata y de esa manera se convirtió en la primera reserva natural dentro de la ciudad.
Gracias al accionar casi exclusivo de la naturaleza, hoy existen dentro del parque unas 600 especies de plantas, 300 especies de aves, más de 600 especies de artrópodos entre insectos, arácnidos y crustáceos y 30 diferentes especies de reptiles contando víboras y tortugas.
El paseo es largo y un poco cansador pero hermoso, eso sí, junto a mi esposa nos gusta visitarla los sábados bien temprano, apenas abre ya que luego el sol, el calor y principalmente la gente que concurre le quitan parte del encanto.
Llegar hasta el río, sentarse debajo de algún sauce frondoso o en los bancos especialmente preparados para recibir gran cantidad de visitantes, es relajante y reparador, mientras degustamos nuestro telúrico mate, observamos los barcos navegando, los primeros veleros que salen a desafiar el viento y las olas y también los aviones que aterrizan y despegan desde el aeroparque metropolitano, allá un poco más al norte sobre la avenida costanera homónima.
El primer grupo de cazadores de fotografías hace su aparición, ya se nota que se han levantado las restricciones al turismo porque entre el nutrido contingente hay varios que hablan otros idiomas: inglés, alemán, japonés, bueno, creo que es japonés, aunque no lo puedo asegurar.
Esa gente con costosísimas cámaras y enormes teleobjetivos me hizo recordar que no traje mi modesta Sony compacta y el teléfono inteligente lo dejé en el automóvil así que solo puedo poder algunas fotografías de otros recorridos que hicimos antes de la pandemia.
Cuando llegamos de regreso al centro de informes y exposiciones para refrescarnos y pasar por el baño vimos un cartel que anunciaba una muestra fotográfica sobre fauna y flora oculta en la reserva y otro cartel invitaba a visitar el centro de rescate y liberación de fauna, ambas eran por la tarde, lo dejamos para otra oportunidad, quizás una cálida tarde de verano donde luego de visitar ambas exposiciones podemos salir y caminar un rato por la avenida, eligiendo algún puesto callejero de hamburguesas para cenar y volver felices y contentos a nuestro hogar.

Las fotografías son de mi propiedad excepto aquellas en las que menciono la fuente.
The photographs are my property except those in which I mention the source.
Héctor Gugliermo
@hosgug