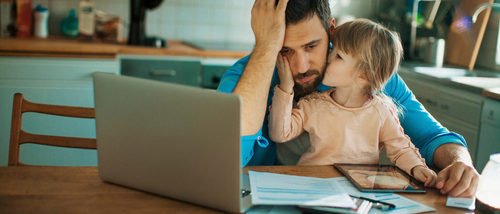 LINK
After the spread of the covid and the closure of schools, mostly; These classes are being taught virtually, in many cases for prevention and maintenance of care measures, companies ask employees to work from home and as a result many of these employees are parents who in the middle of work must juggle to so also take care of their children.
This is undoubtedly a great change for which many of us were NOT prepared, although we know that there is NO perfect solution that is usable for everyone, anyway here I will present some suggestions to make the situation and these moments that the common denominator is the stress added to the confusion and together with the care of the family and the work obligations.
Coordinate work and also childcare at home.
At this time, the idea is to prioritize health and family, maintaining open communication with the company and thus establishing expectations for which to work.
From the following publications we will see some keys so that you can manage in the best way.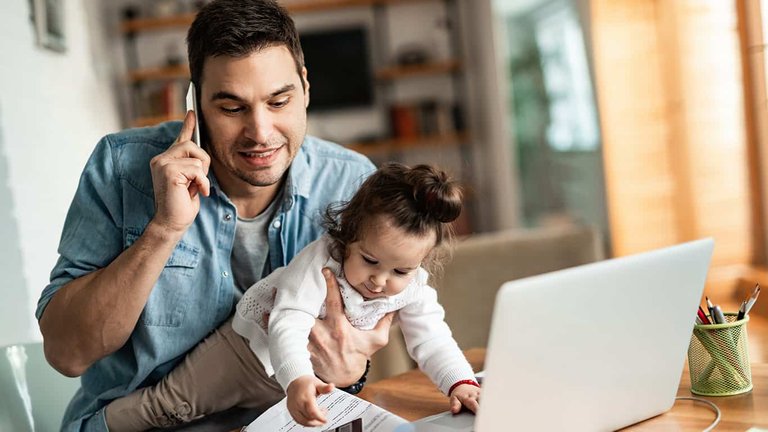 LINK
Luego de la propagación del covid y el cierre de las escuelas, en su mayoría; estas clases se están impartiendo de manera virtual, en muchos casos para la prevención y mantener las medidas de cuidado las empresas piden a los empleados que trabajen desde sus casas y como resultado muchos de esos empleados son padres que en medio del trabajo deben hacer malabares para así también cuidar a sus hijos.
Este sin dudas es un gran cambio para el cual muchos de nosotros NO estábamos preparados, si bien sabemos que NO existe una solución perfecta que sea utilizable para todo el mundo, de todas maneras aquí expondré alguna sugerencias para hacer mas llevadera la situación y estos momentos que el común denominador es el estrés sumado a la confusión y juntamente al cuidado de la familia y las obligaciones laborales.
Coordinar el trabajo y también el cuidado de los niños en casa.
En estos momentos la idea es poner prioridad en la salud y la familia manteniendo una comunicación abierta con la empresa y así establecer las expectativas por las cuales trabajar.
Desde la siguiente publicaciones veremos algunas claves para que puedas gestionar de la mejor manera.