LINK
We continue with the steps to have in the schedule for the job interview, remember to make a review and in it possible practices of everything learned and in this way your security and probability of success will increase.
STEP SEVEN: Sincerity is evident, if someone has the ability to identify when a person has a lot, but an interviewer is only what to avoid. There is no use pretending that someone or something that you are NOT, negatively affects the possibility of accessing the job market.
In the event that you have not experienced in what you applied, you are welcome to acknowledge it and there is a focus on highlighting your enthusiasm for learning and above all with a positive attitude, showing that you accept and are willing to access new challenges. .
Eighth STEP: It may seem redundant, but it shows politeness and respect. Not bad, they are just obvious points and even then it gets overlooked. What words do you use to show your education and respect? (Please thanks).
I hope you are in the photo at the time of your interview and I am sure that your probability of success will increase.
---

---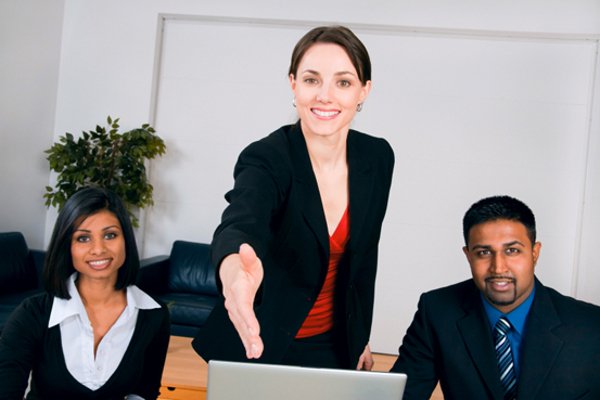 LINK
Continuamos con los pasos a tener en cuenta para la entrevista laboral, recuerda hacer un repaso y en lo posible prácticas de todo lo aprendido y de esta manera tu seguridad y probabilidad de éxitos aumentarán.
SEPTIMO PASO: La sinceridad se hace evidente, si cualquier persona tiene la capacidad de identificar cuando una persona miente mucho mas un entrevistador es por ello que debes evitarlo. No sirve de nada fingir alguien o algo que NO eres, esto te afecta de manera negativa a la posibilidad de acceder al puesto laboral.
En el caso que no tengas experiencia en el puesto en el que te postulaste es bueno que lo reconozcas y allí enfócate en resaltar tu entusiasmo para aprender y sobretodo con una actitud positiva demostrando que aceptas y estas dispuesto a acceder a retos nuevos..
Octavo PASO: Quizás parece redundante pero demostrar educación y respeto NO está de más, Es uno de los puntos mas evidentes y aún así se pasa por alto. Que las palabras que utilizas muestren tu educación y respeto, (Por favor, Gracias).
Espero que lleves esto en cuenta a la hora de tu entrevista y estoy seguro que tu probabilidad de éxito aumentará!